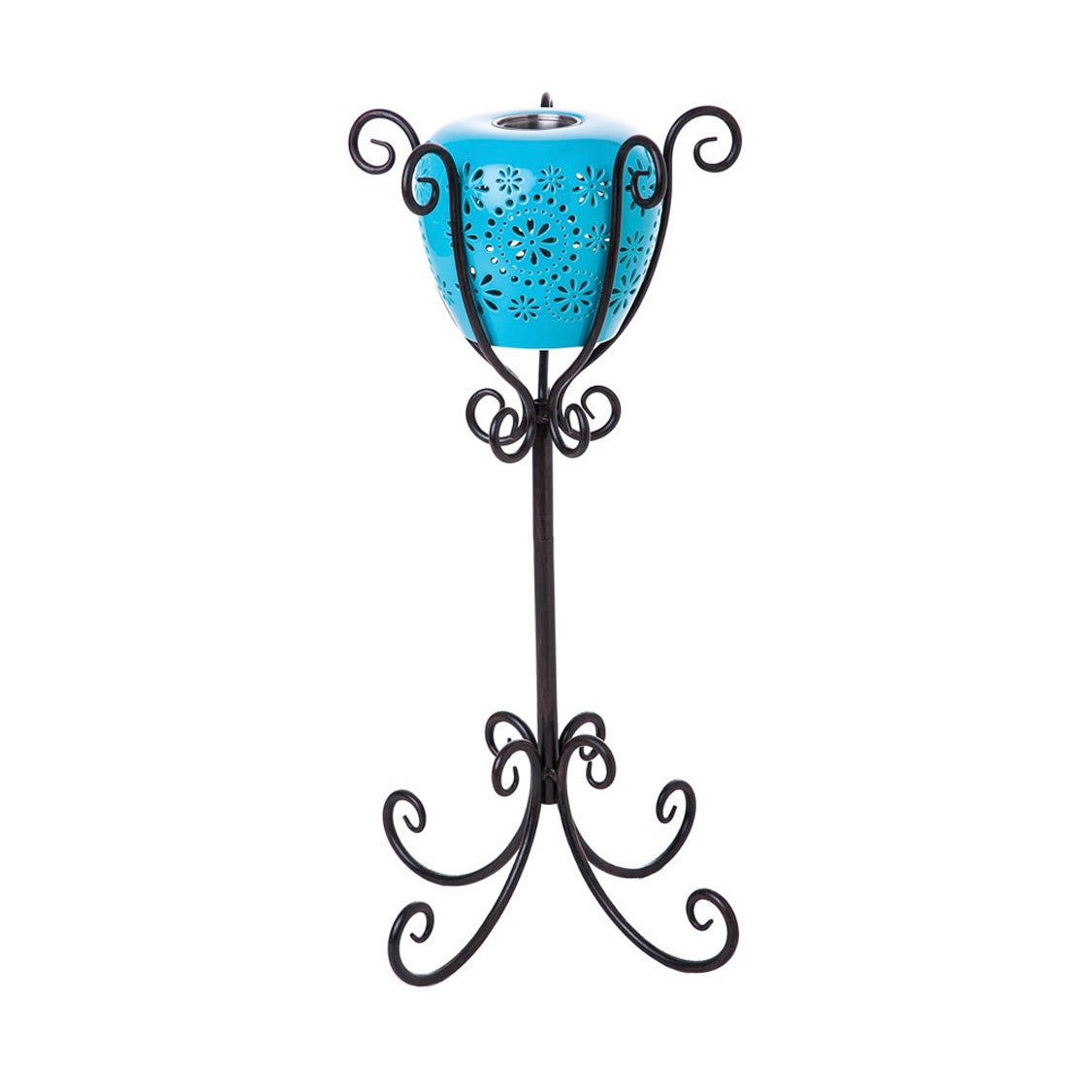 This elegantly designed multipurpose metal stand can hold most bird baths, fireside pots, or even gazing balls with ease. The black stand has a scroll design and a sturdy 4 leg base. Made of metal.
$40.00
Related Products
Add an attractive outdoor accent and a place for feathered friends to gather with this bird bath. Featuring a chic, modern mosaic design, this bird bath will add soothing shades of blue to any outdoor living space. Everything necessary to set up this outdoor piece is in the box, including 1 glass bird bath bowl and 1 metal stand. For best results, it is recommended to place this bird bath in a shaded location. Simply set up this outdoor accessory by unfolding the stand and placing it on a stable, level surface. Carefully place the glass bird bath bowl on top of the stand and fill it up with water; now the bird bath is ready to be used!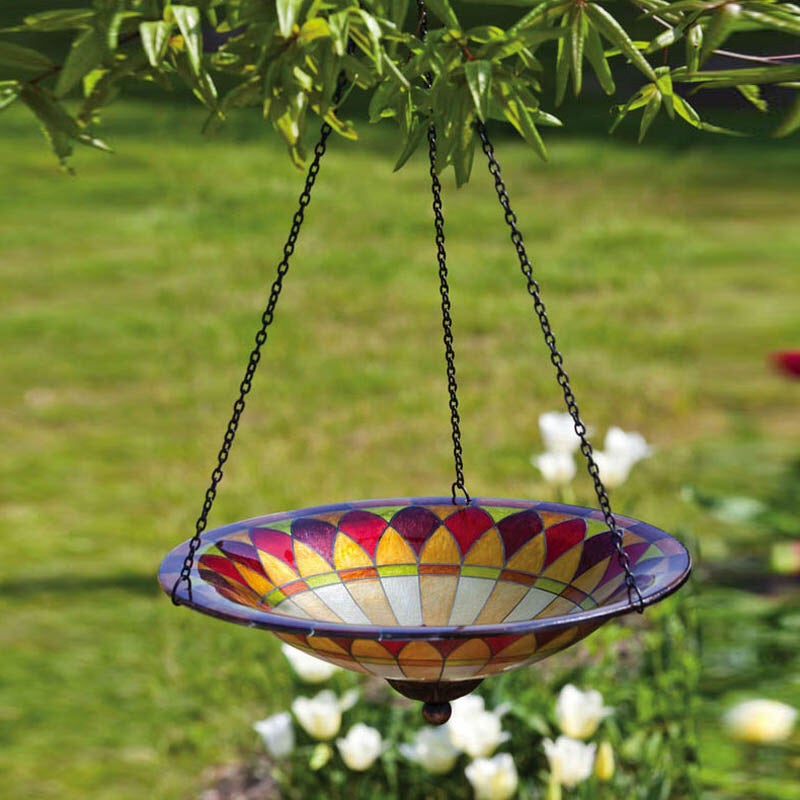 $32.99
This hanging bird bath offers a beautiful spot for birds to drink and clean their feathers. With a purple, pink, and yellow Tiffany-inspired petal design, the glass bowl hangs from the included metal chain and can be brought inside as a decorative bowl or display piece. Both colorful and functional, this birdbath will welcome your feathered friends to your yard as well as catch the eye of all passersby!
$89.95
Adorned with delightful silhouettes of perching cedar waxwings, this birdbath is a striking way to provide much-needed water to visiting songbirds. It holds a generous 2 gallons, with a sturdy metal stand that holds the birdbath securely and folds for storage.