All the fun of flying monkeys without the fuss of evil witches! Cleverly crafted entirely of recycled metals, the winged monkey garden sculpture is perfect for indoors or outdoors (where it will develop a natural rust patina over time). Firmly stands upon his steel feet or can be hung with the help of his curved tail! Handmade in Kentucky.
$99.99
Related Products
$64.99
This colorful chime consists of 3 strands of reclaimed bottle segments sliced and melted down to form circular glass drops, each provided with a durable tinted color finish and accented with a melted glass bead. The glass chime is suspended with resilient woven filament that does not decay. Atop the chime is an intricate butterfly, laser cut from metal and powder-coated in black. Measures approximately 25 inches in overall length with a brass hanger. The chime is designed for outdoors, but a sheltered location is recommended, where high winds and moving objects are at a minimum.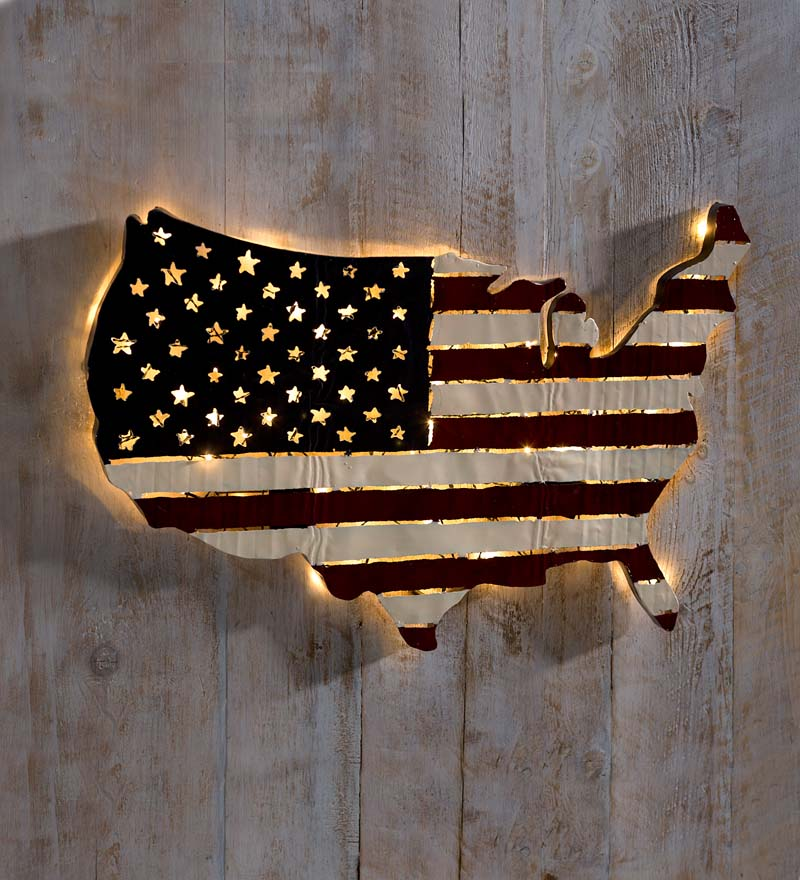 $99.95
Our festive light-up America-shaped accent is perfect for summer or all year long. With its battery-operated auto-timer LED lights, this artwork shines day and night. Timer runs 8 hours on, 16 hours off. Indoor/outdoor design is hand crafted from recycled metal in Bali - each one is unique! Requires three AAA batteries (not included).
$109.99
Place an Army Ant on active duty in your garden - he'll invade with ingenuity and serve to provide your yard with the perfect touch of creativity! Made with recycled metals, including a wrench for mandibles and an authentic World War II army helmet as the abdomen, the Army Ant Sculpture stands approximately 12" tall and 17" long. Used outdoors, a rust patina will develop naturally on most of the metal sections. Handcrafted in Utah.