Add simple style and warmth to any backyard or patio with this wood-burning fire pit from Sunnydaze Decor. Constructed of tough steel with a beautiful warm, copper red finish, this outdoor fire pit will make a stunning addition to any outdoor gathering space. It includes several accessories to safely tend and enjoy the fire, including a spark screen to contain stray embers, a fire grate to promote optimal air flow and a fire poker to stir the logs and ashes from a safe distance. The subtle faux brass tack detailing along the edges of the bottom of the base adds stylish appeal to this outdoor fire pit. The top edge of the fire bowl features a beautiful and elegant diamond cutout pattern that adds a decorative touch.
Was:
$179.95
Now:
$135.00
Related Products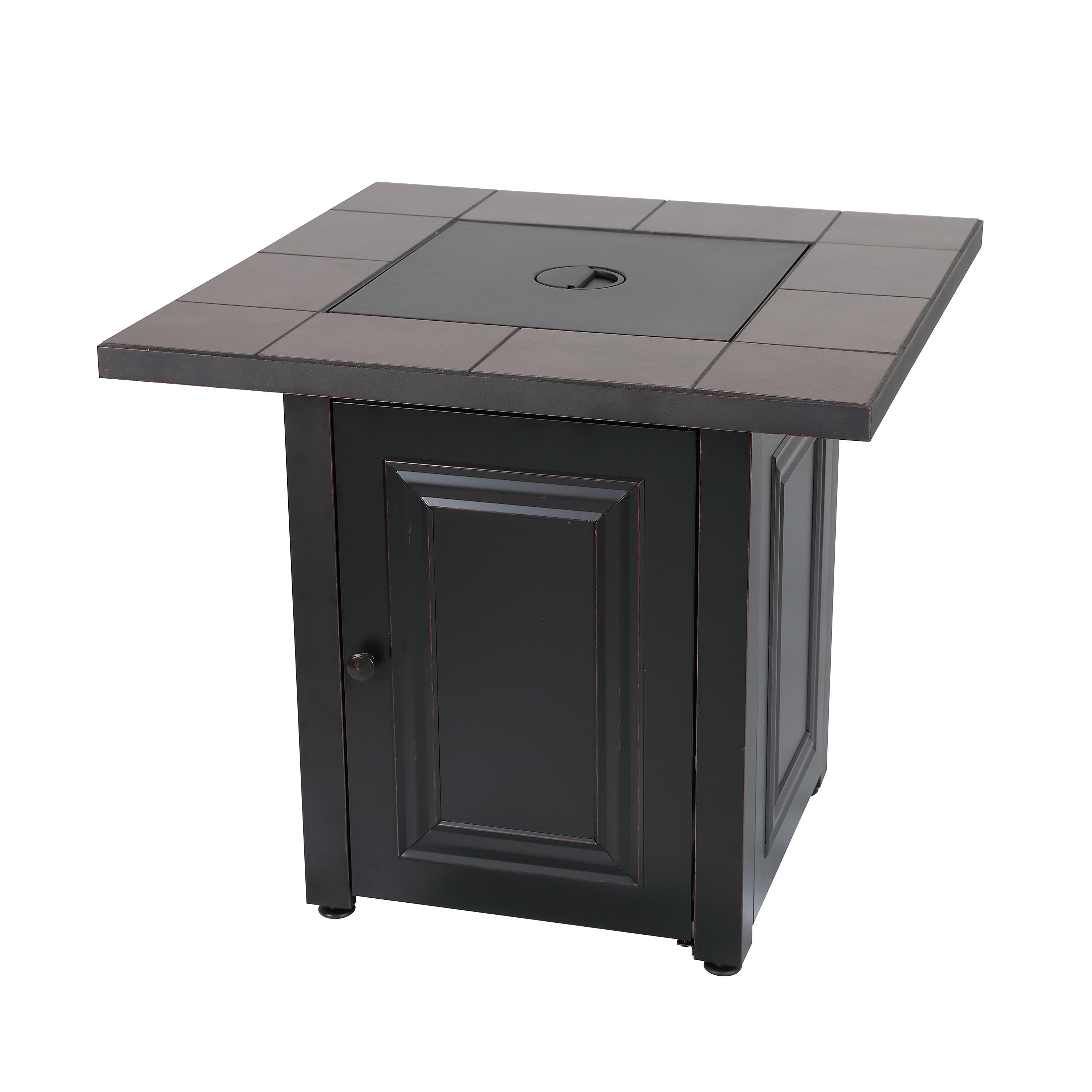 $249.95
Enjoy a beautiful outdoor fire with the flip of a switch with our Halifax Propane Gas Fire Pit. The brown tile top and black metal base cleverly conceal the propane tank (not included) and control panel and make it an attractive centerpiece for your outdoor living space. Complete with a 50,000 BTU stainless steel push and turn ignition and easy access to the hidden tank and control panel. Also includes a handcrafted ceramic tile mantel table insert and lava rocks.
This durable black steel indoor/outdoor firewood log rack will help keep firewood handy whenever needed. With a durable steel construction, this is an ideal way to organize and store logs. Slightly elevated to keep firewood dry, this is a must-have accessory for wood burning needs both indoors by a fireplace or outdoors by the fire pit.
Was:
$221.95
Now:
$185.00
The cast iron fire pit bowl is fit for any backyard or cabin. The fire pit bowl is made from durable cast iron with a steel colored finish. This process gives the fire pit bowl a look that is both classic and charming. The handles and overall design of the fire pit bowl makes it look like it came straight from the old west