This patio fire pit is not just an outdoor wood burning fire pit, it will also add a unique, artistic charm to any veranda, patio, backyard or cabin. Constructed of durable steel and enamel, die-cut stars and moons accent the large 42" diameter fire pit bowl, which stands on three legs and is encircled by a tubular steel ring that makes moving the pit easy while providing a place to rest campfire tools. The aged/antique "rustic patina" high temperature paint finish matches current yard-decor trends. A protective, black metal mesh spark screen and poker are included accessories; grate strips cast into the body help provide airflow to burning logs. This extra large fire pit works as an outdoor fireplace or heater, and casts beautiful star-and-moon shadows on surrounding surfaces when used after dark. A customer favorite, it nicely matches cosmic and astrologically themed outdoor entertaining/garden areas, and is proudly made by Sunnydaze Decor.
Was:
$234.95
Now:
$219.00
Related Products
This durable black steel indoor/outdoor firewood log rack will help keep firewood handy whenever needed. With a durable steel construction, this is an ideal way to organize and store logs. Slightly elevated to keep firewood dry, this is a must-have accessory for wood burning needs both indoors by a fireplace or outdoors by the fire pit.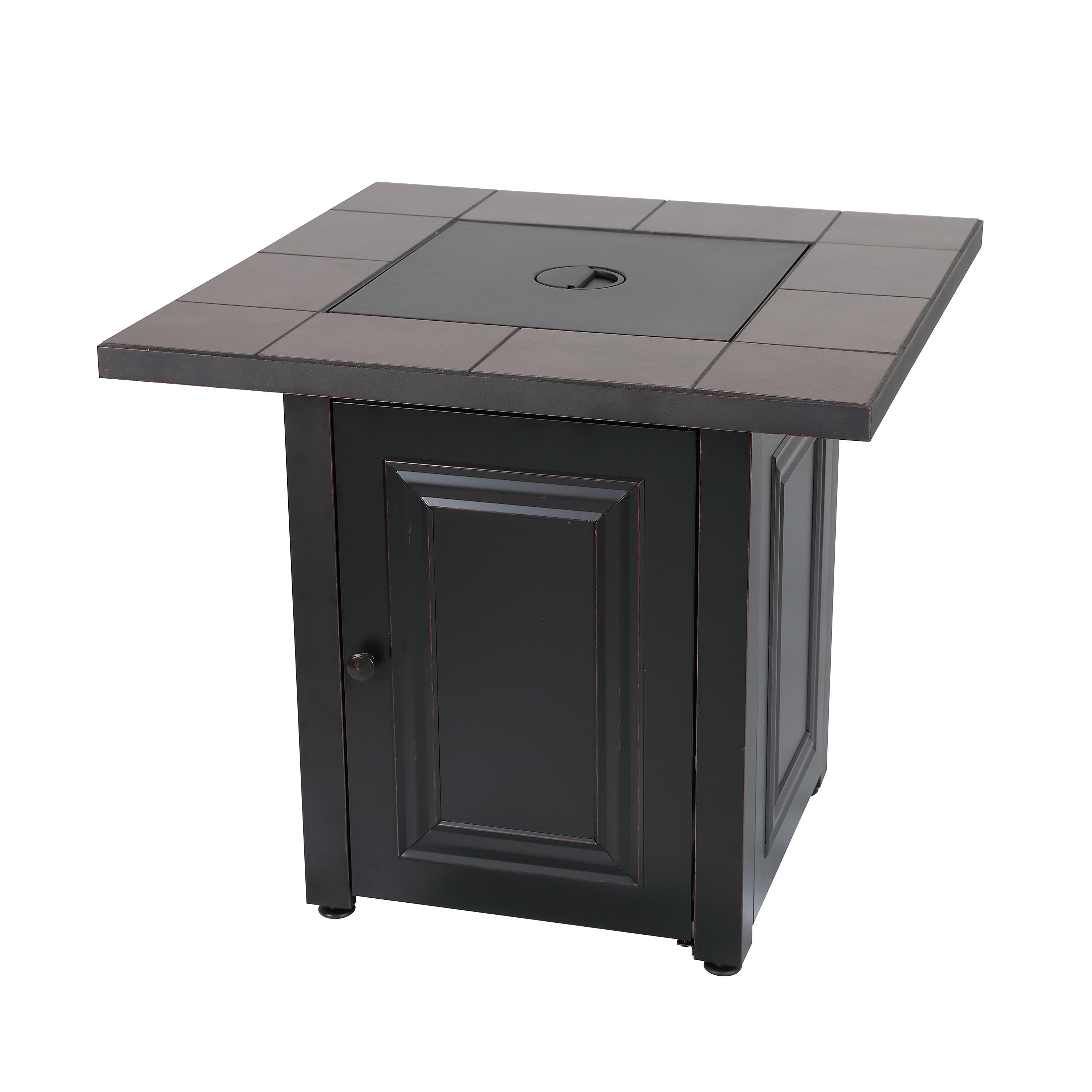 $249.95
Enjoy a beautiful outdoor fire with the flip of a switch with our Halifax Propane Gas Fire Pit. The brown tile top and black metal base cleverly conceal the propane tank (not included) and control panel and make it an attractive centerpiece for your outdoor living space. Complete with a 50,000 BTU stainless steel push and turn ignition and easy access to the hidden tank and control panel. Also includes a handcrafted ceramic tile mantel table insert and lava rocks.
Was:
$202.95
Now:
$185.00
The Rustic Cast Iron Fire Pit Bowl is fit for any backyard or cabin. The fire pit bowl is made from durable cast iron and is aged using an oxidation process for a rustic look. This process gives the fire pit bowl a look that is both classic and charming. The handles and overall design of the fire pit bowl makes it look like it came straight from the old west.