Based in Ohio, our pewter artist creates fantastic little works of metal art that blend a sense of storytelling with fanciful imagery and heartfelt symbolism. The Gnome Nightlight depicts an enchanting gnome posing by his fantastic mushroom garden with a singing bird. Cast using the artist's sculpted mold, the gnome and garden scene is made in solid pewter with a method that captures the leaves, textures, and facial expression with great detail. The finished pewter is backed with grass-green art glass, highlighting the intriguing abstract shapes when the light is on. No matter the time of day, the garden gnome proves a whimsical work of art appreciated by all ages! Pewter portion measures 4" high and is attached to a standard 120 volt UL nightlight with on/off switch. The socket accepts a standard C7/E12 nightlight or candelabra bulb (4 watts or less) or equivalent LED bulb.
$62.99
Related Products
Add an attractive outdoor accent and a place for feathered friends to gather with this bird bath. Featuring a chic, modern mosaic design, this bird bath will add soothing shades of blue to any outdoor living space. Everything necessary to set up this outdoor piece is in the box, including 1 glass bird bath bowl and 1 metal stand. For best results, it is recommended to place this bird bath in a shaded location. Simply set up this outdoor accessory by unfolding the stand and placing it on a stable, level surface. Carefully place the glass bird bath bowl on top of the stand and fill it up with water; now the bird bath is ready to be used!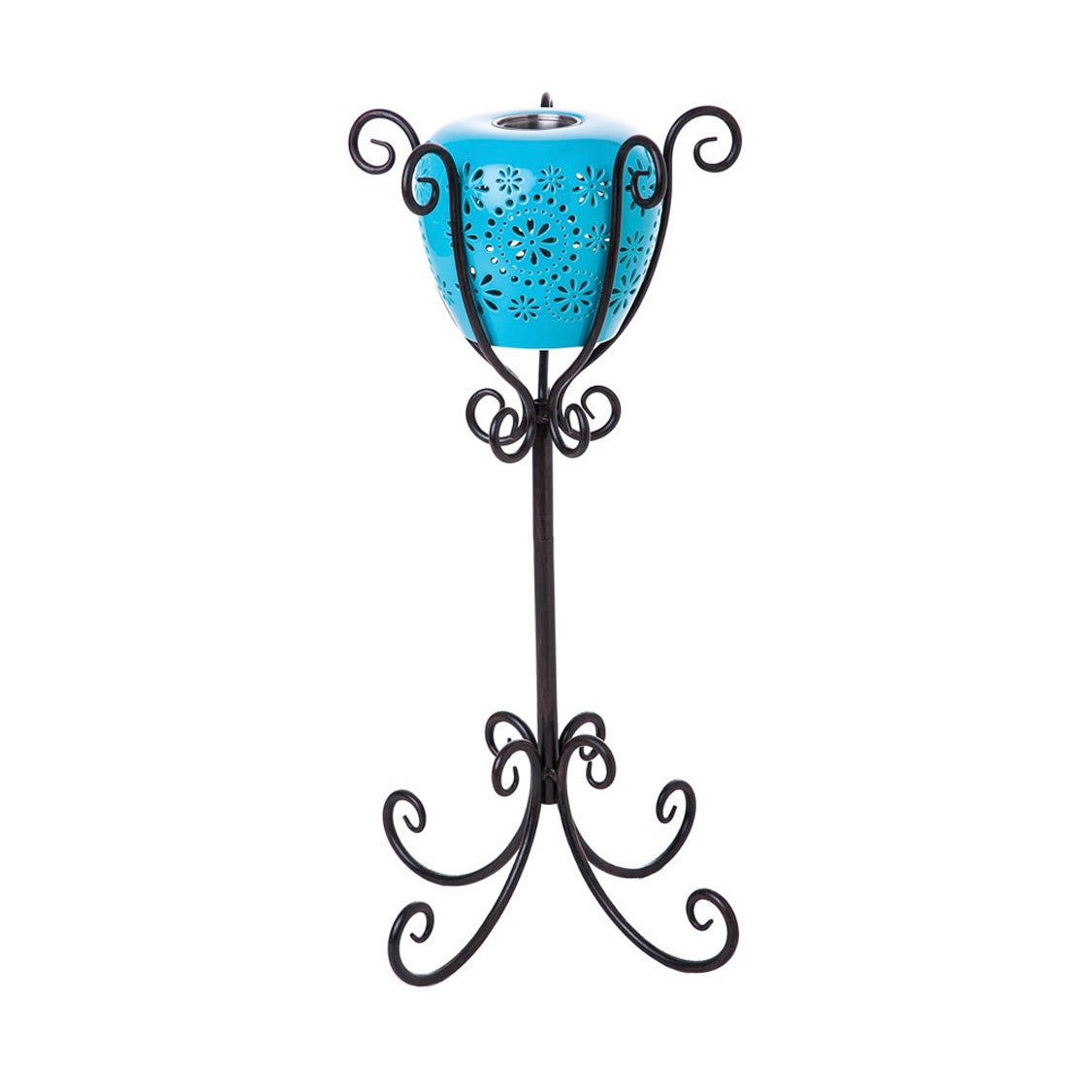 $99.00
This elegantly designed multipurpose metal stand can hold most bird baths, fireside pots, or even gazing balls with ease. The black stand has a scroll design and a sturdy 4 leg base. Made of metal.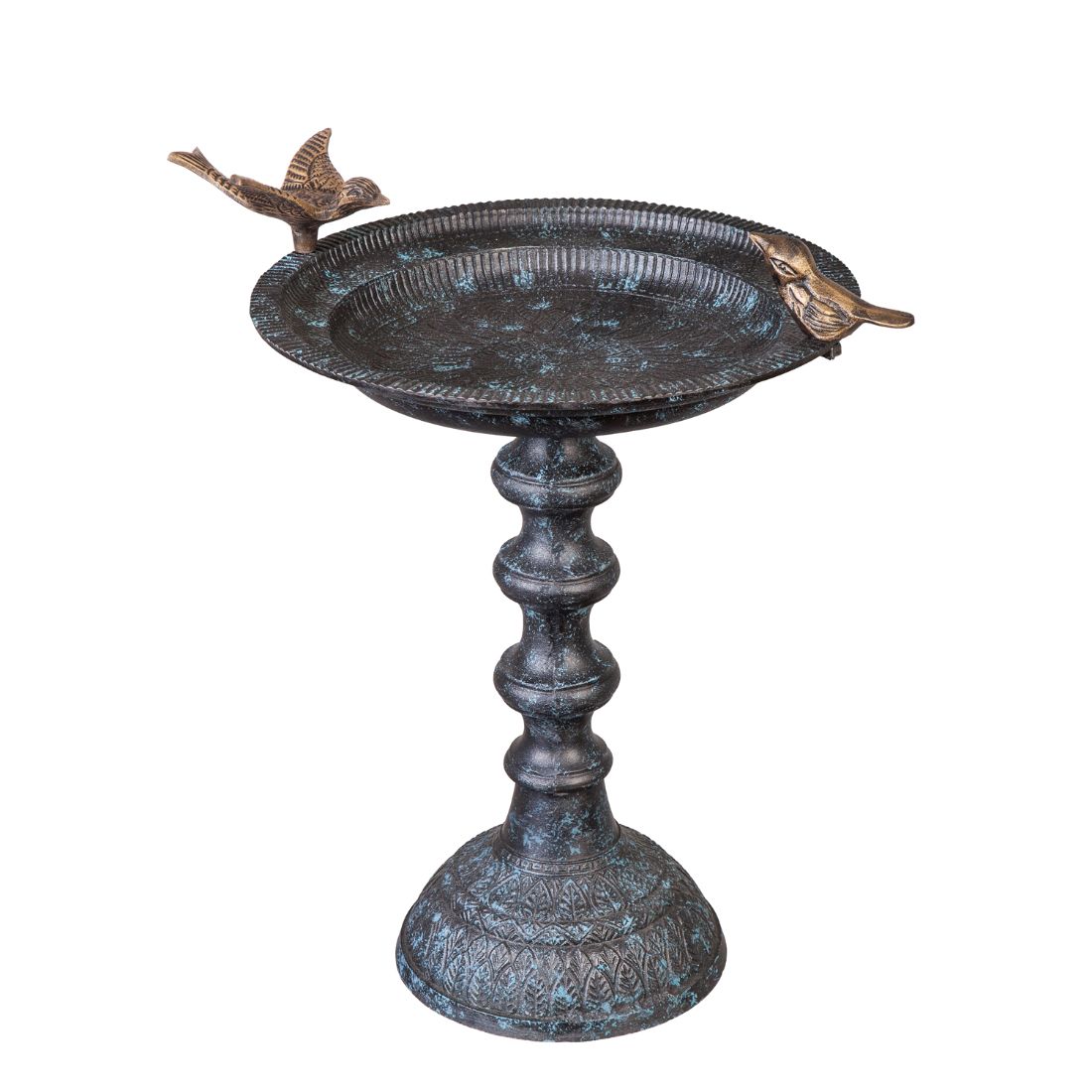 $88.00
Give feathered friends a safe spot to clean themselves and relax with this pedestal bird bath. Composed of high-quality cast iron, this design is beautiful yet practical. Its elegance and functionality are sure to delight both humans and birds alike. The bath holds approximately 64 fl oz. Choose a shady spot to place the bath, as this can prevent algae growth and keep the water cool. For best results, fill the bath with only 1 to 2 inches of fresh water, as birds can find bathing difficult or dangerous in deeper water. Place gravel, stones, or sand in the bowl to adjust water depth or make the bottom less slippery. Change the water every few days. Hand wash only. Dump the dirty water out instead of adding more to the basin. About once a week or so, scrub the bowl with warm water and soap. Do not use any bleach or other harsh chemicals, and bring indoors during extreme weather.