Birds love coneflowers, and they will love this bright pink coneflower birdfeeder. Also available in blueberry pie color, this durable steel bird feeder stake is made to withstand the elements. If you would like to feed the squirrels too just add nuts or sunflower seeds. Size: 14" wide x 36" high.
$50.00
Related Products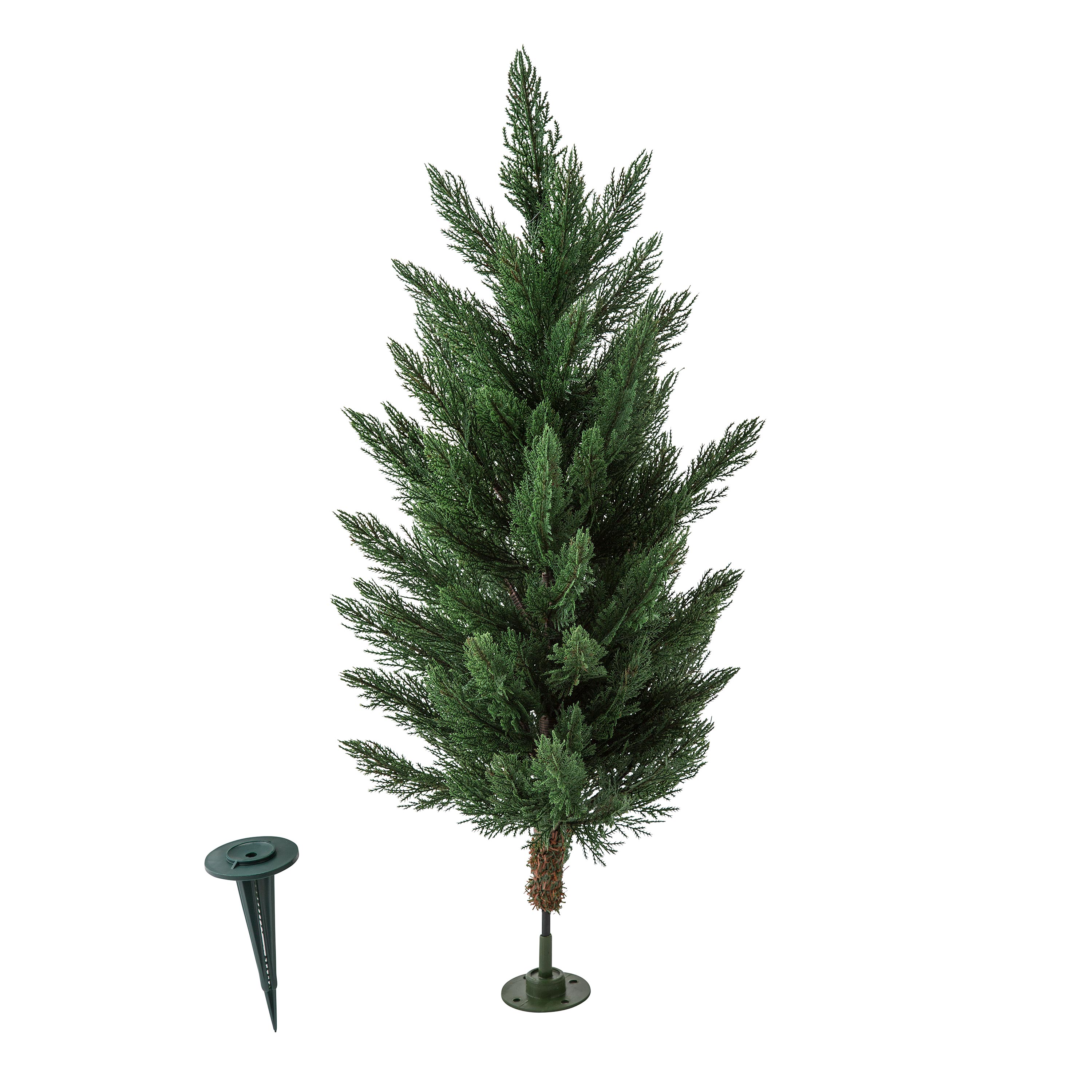 $89.95
No green thumb? No problem! Our Faux Cedar Tree gives you the lush look of greenery without the work. This evergreen tree looks just like the real thing, but requires no water or trimming. It's an easy, permanent way to get the look you love. Just stake one or more cedar trees into the ground or into a planter anywhere, indoors or out. Trees look great in planters flanking a front door or in the yard to add some greenery all year round. The detailed, realistic foliage has tonal differences for a look just like the real thing. This four-season tree looks great any time of year. You can dress it up with lights for the holidays for some extra sparkle too. The possibilities are endless: use by your hearth, as part of a tablescape, as definition in flower beds, borders and more. Tree is made of weather-safe polyethylene with a sturdy metal frame and removable ground stake. Weather-safe construction stays green and won't fade. Planters are not included. Sizes are approximate. Imported.
$58.99
This vibrant red velvet queen sunflower bird feeder is sure to attracted your feathered friends to your yard. A beautiful garden decoration and a bird feeder in one! This durable bird feeder is made from all weather powdered steel and won't rust/corrode. Size: 13"W x 34"H.
$39.99
This bright orange daisy garden torch is like a splash of sunshine! At night this colorful decoration becomes a oil lamp. Fill with citronella or regular oil to light up your yard and add the warm glow of a open flame. The durable steel construction will take it through all the seasons. Size: 14" wide x 36" high.