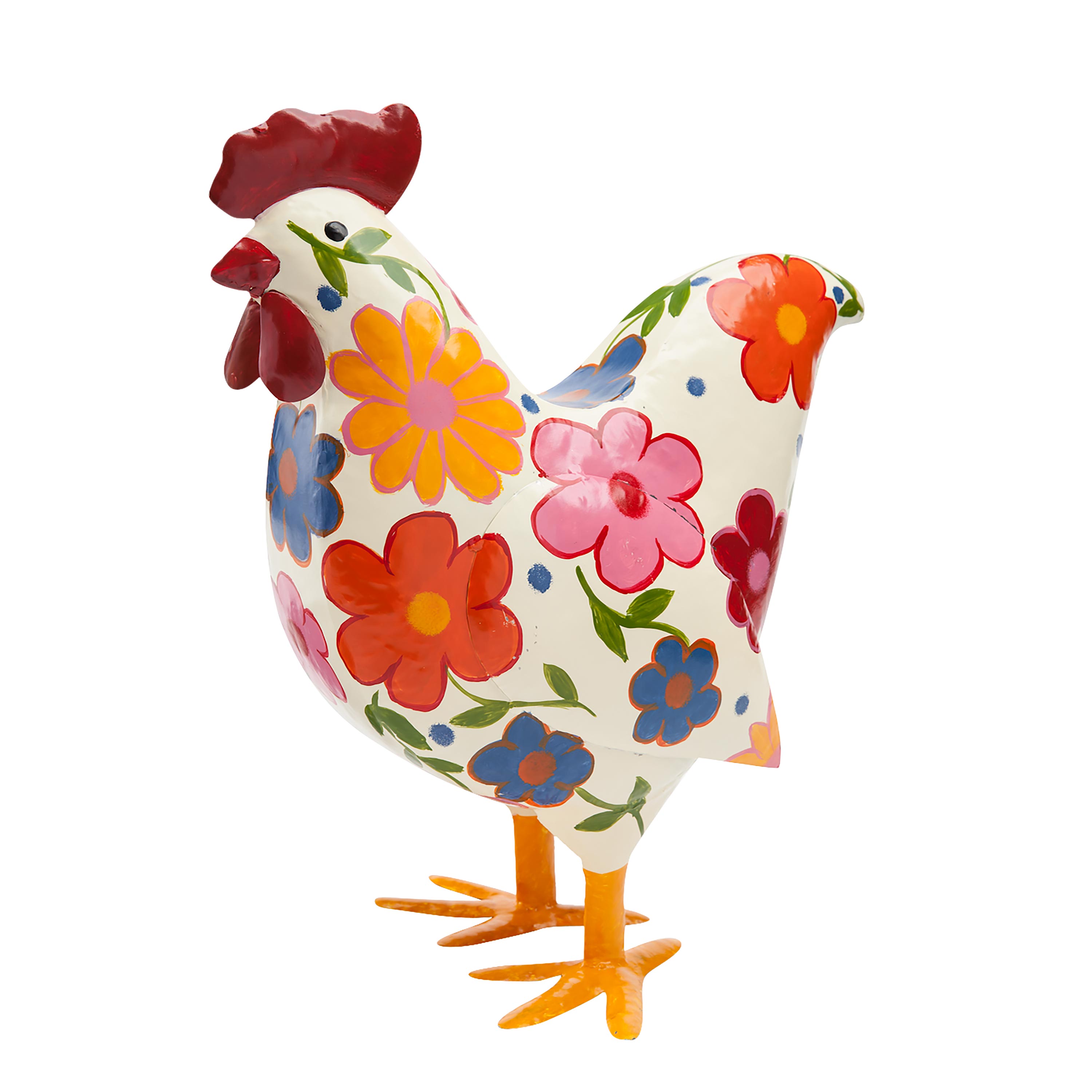 Don't be chicken! Decorate your space with this colorful Folk Art Painted Metal Rooster that's sure to catch the eye and spark conversation. Bright, fun and funky, this folk art fowl doesn't require much care and won't make a peep! A great addition to yard, garden, porch or even your kitchen! Painted metal for indoors or out. Size is approximate. Handmade by artisans in Bali.
$49.95
Related Products
Was:
$149.00
Now:
$143.00
Perfect for in the yard or on the deck - brought to you by SPI, who's diverse selection of products is valued by prominent interior designers and home décor specialists.
$79.95
Any loving mom will see herself in this sculpture, which captures a tender moment between mother and child. The colorful carrot is delightful touch. Cast aluminum with a soft white-washed bronze finish, weather-resistant and made to last forever, sculpture is 12.5" high and 7.5" wide and 6" deep. Enjoy indoors or out.
$74.95
Roosting in your garden or strutting on your lawn, this flock of folk-art chickens is simply irresistible. Two-sided chickens are painted on both sides with antiqued folk art flair. Powder-coated steel will age to a pleasing, rusty patina when left outdoors. Three-inch ground stakes keep them standing tall. Painted steel14" H overall including 3" ground stakeGardener's Supply Exclusive