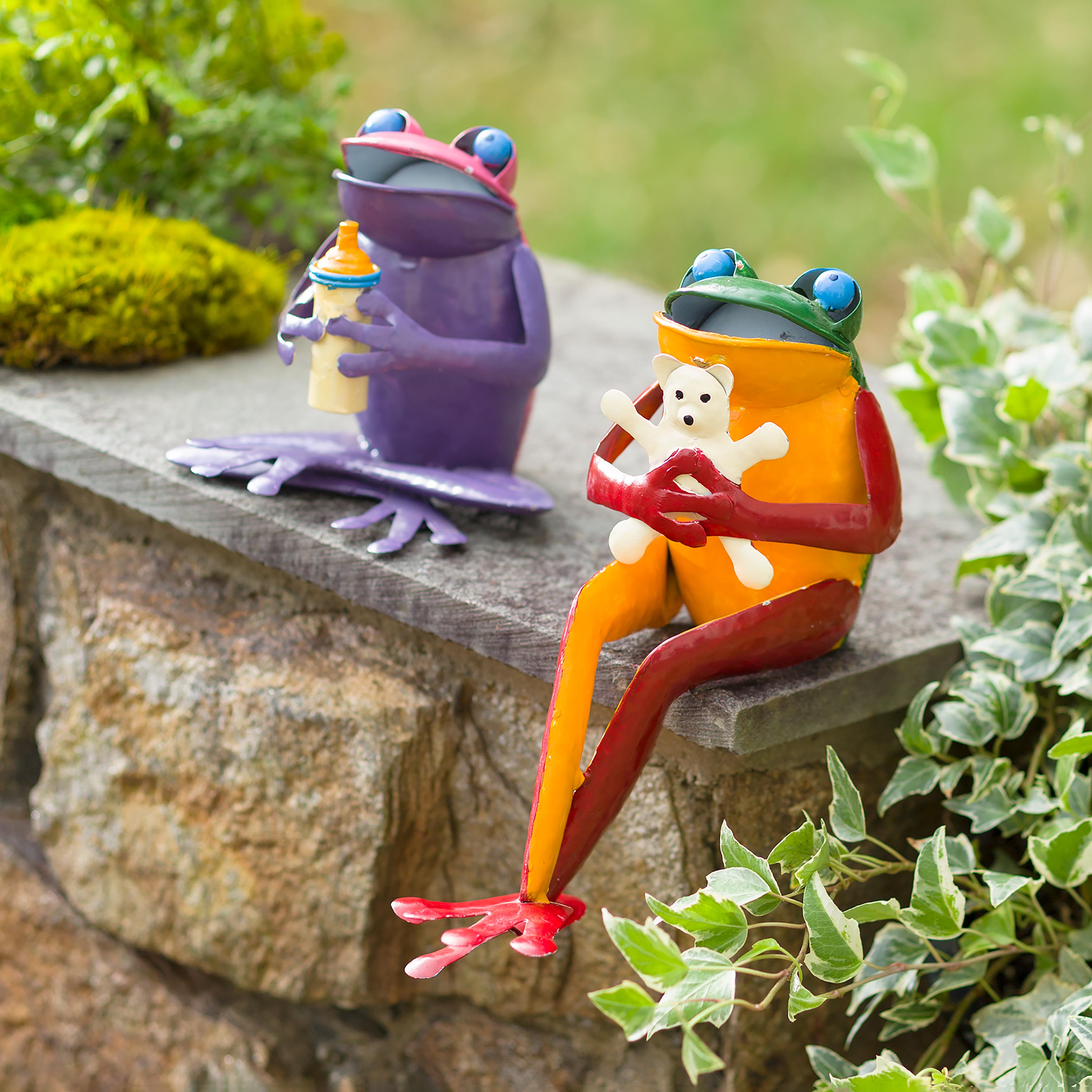 This pair of Baby Frog Statues will add some smiles to your garden. Modeled after our popular Coffee and Tea Frogs, these babies feature wonderful color and detail. They're whimsical and fun accents indoors or out. Baby boy frog holds a teddy bear, while his sister sits cross-legged holding a bottle. These two are sure to be conversation starters wherever you put them. Handmade from recycled oil drums in Bali by local artisans - each one is unique!
$49.95
Related Products
$60.00
17" Updated Traditional Red Floral Patterned Iron Whimsical Dog Garden Sculpture, textured metal details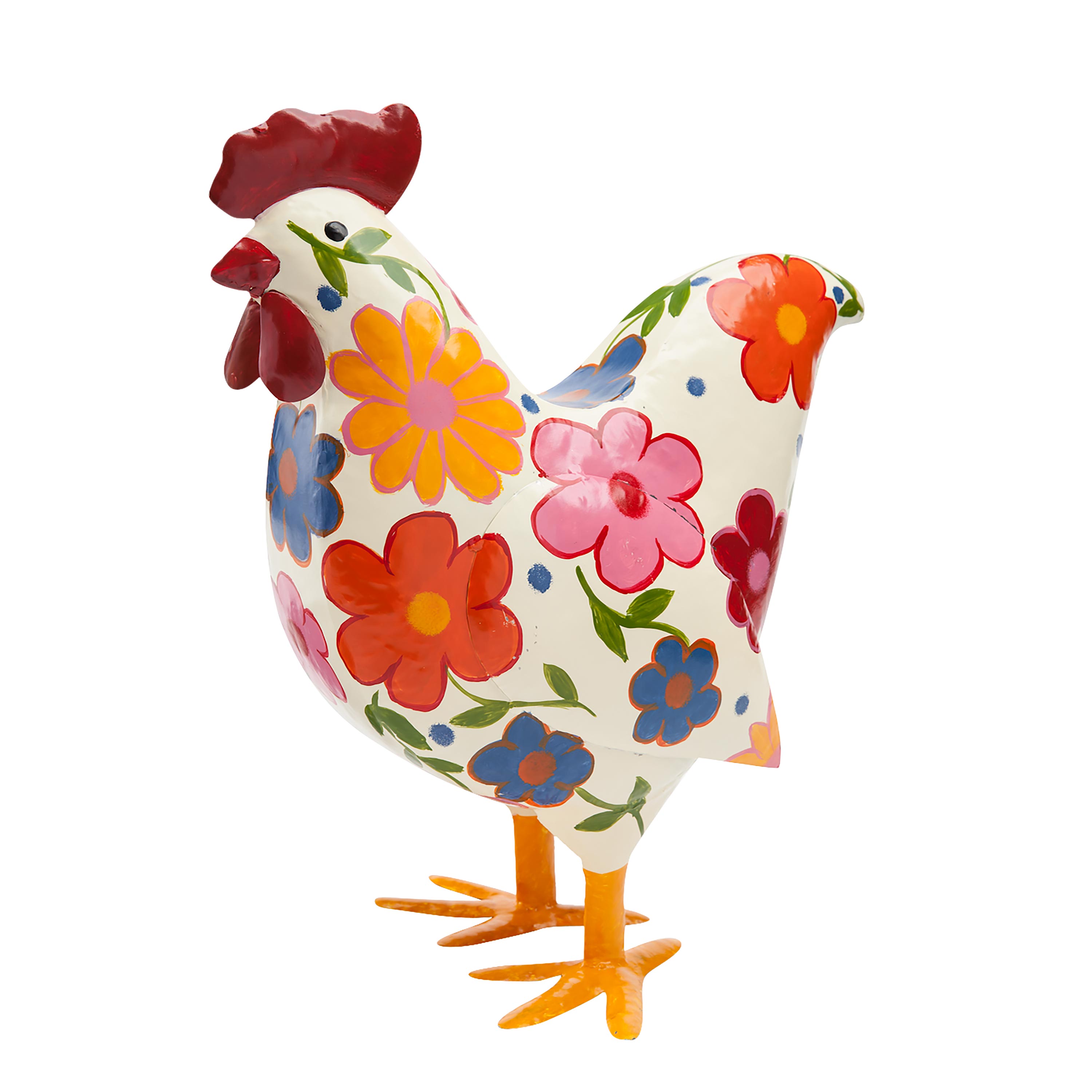 $49.95
Don't be chicken! Decorate your space with this colorful Folk Art Painted Metal Rooster that's sure to catch the eye and spark conversation. Bright, fun and funky, this folk art fowl doesn't require much care and won't make a peep! A great addition to yard, garden, porch or even your kitchen! Painted metal for indoors or out. Size is approximate. Handmade by artisans in Bali.
$100.00
Light up your patio - brought to you by SPI, who's diverse selection of products is valued by prominent interior designers and home décor specialists.