Sometimes frogs just want to have fun. Sturdy, sizable outdoor sculpture is cast aluminum with a green and gold patina. A witty and playful addition to your garden. 18" high, 25" long, 6 ½" deep.
$220.58
Related Products
Our elegant metal herons appear ready to lift off and dance through your garden. These life-size statues are made of textured and layered metal sections, hand painted with delicate details for an amazing feather-like appearance. Wonderful adornments for any lawn or garden space. Measures 32-1/2" tall.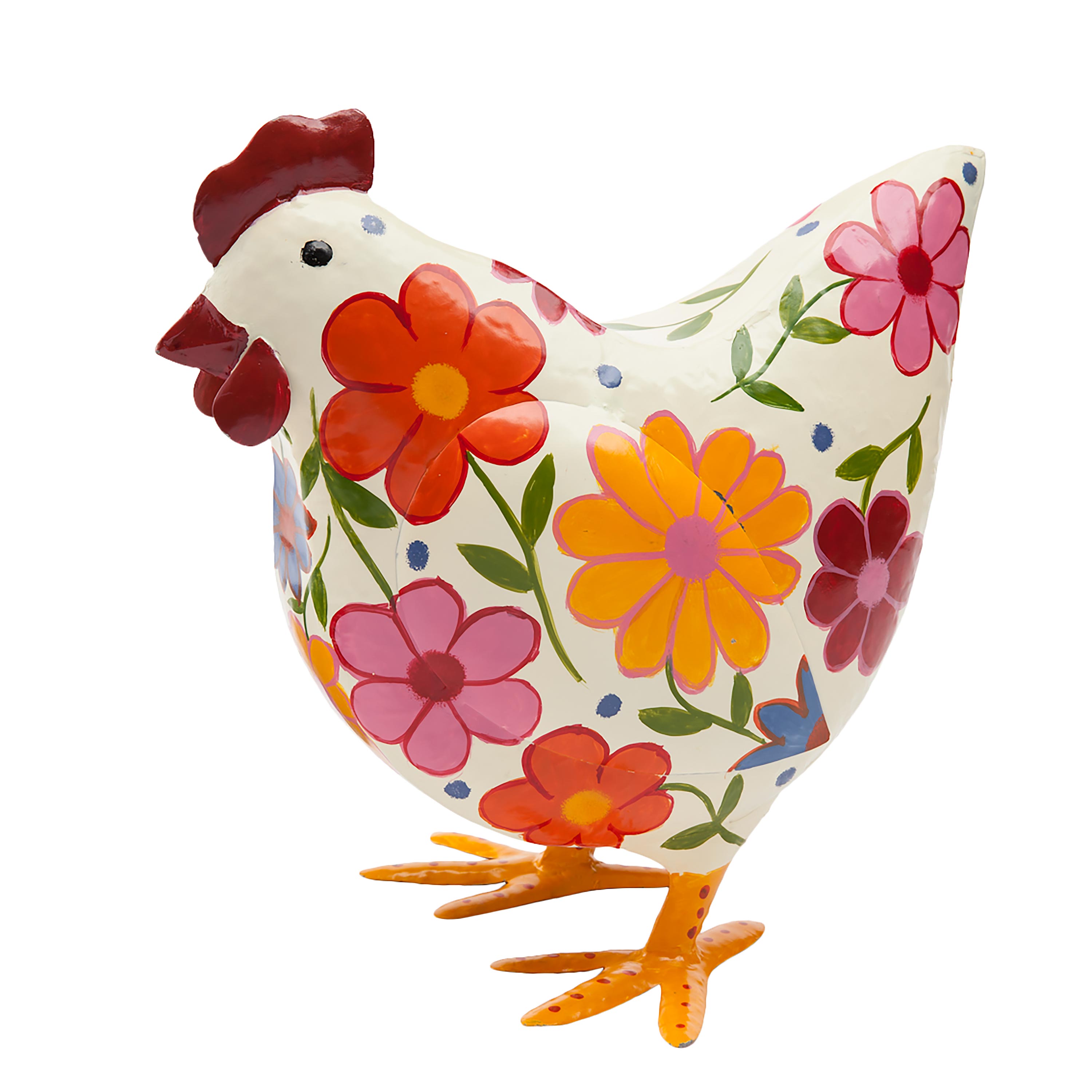 $49.95
Bright, fun and funky, this Folk Art Painted Metal Hen doesn't require much care and won't make a peep! Decorate any space with our colorful folk art fowl - she brings charm and cheer to yard, garden, porch or even your kitchen! Brightly painted metal for use indoors or out. Size is approximate. Handmade by artisans in Bali.
$489.00
Perfect for in the yard or on the deck - brought to you by SPI, who's diverse selection of products is valued by prominent interior designers and home décor specialists.