Sometimes frogs just want to have fun. Sturdy, sizable outdoor sculpture is cast aluminum with a green and gold patina. A witty and playful addition to your garden. 18" high, 25" long, 6 ½" deep.
$205.58
Related Products
$78.00
Cock-a-doodle-doo. I am made of 100% metal and I can be placed anywhere on the ground. I am 22 inches big and strong and I want to be with you all day and night long. I weigh only 8 pounds and be gently placed anywhere you want. Because of my vibrant colors and as more "handsome" than other roosters, I can be your great lawn and garden landscaping rooster pal. Best of all you can place me in flat surface, grassy area, or in an place you want. However, I would like to see you at least once a day either in the morning or at night because seeing you makes me happy. Buy me and I can be your best pal forever, and I will never apart you as you are my "ONLY TRUE BEST FRIEND" in the whole wide world. By the way, save money $$$ as you don't need to feed me and I am as big and strong as the first day you found me when I was delivered to your door. NOTE: All orders will be shipped within 24 hours or less with delivery confirmation - Buy securely and confidently with Beyond Shop.
$93.00
Perfect for in the yard or on the deck - brought to you by SPI, who's diverse selection of products is valued by prominent interior designers and home décor specialists.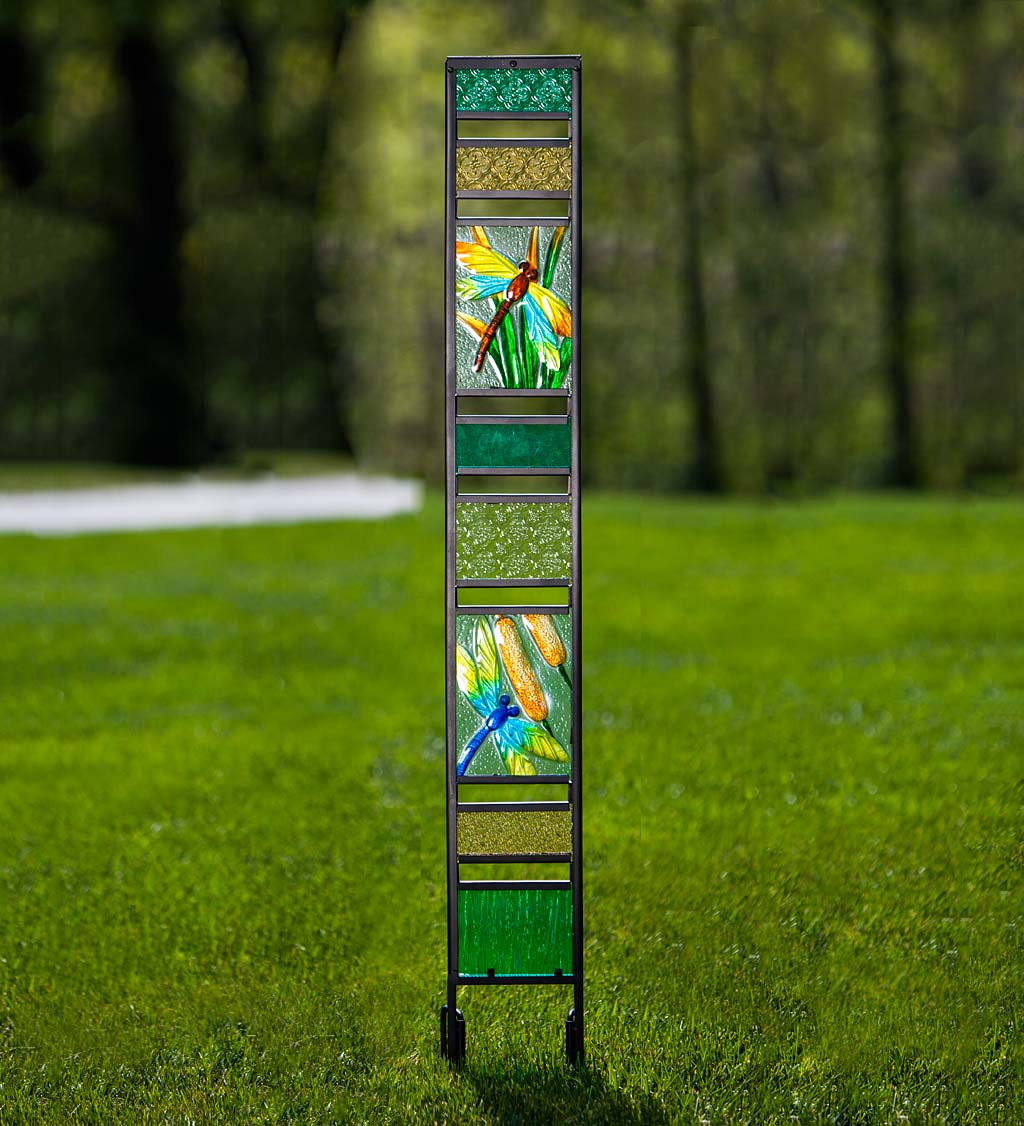 Let this artwork bring flying color to your yard. Our Glass Garden Panel features colorful dragonflies crafted with pieced, textured and jewel-tone glass sections. Metal frames with real glass panes sparkle in the sun and create a welcome focal point in any garden. Sturdy stakes keep it in place.