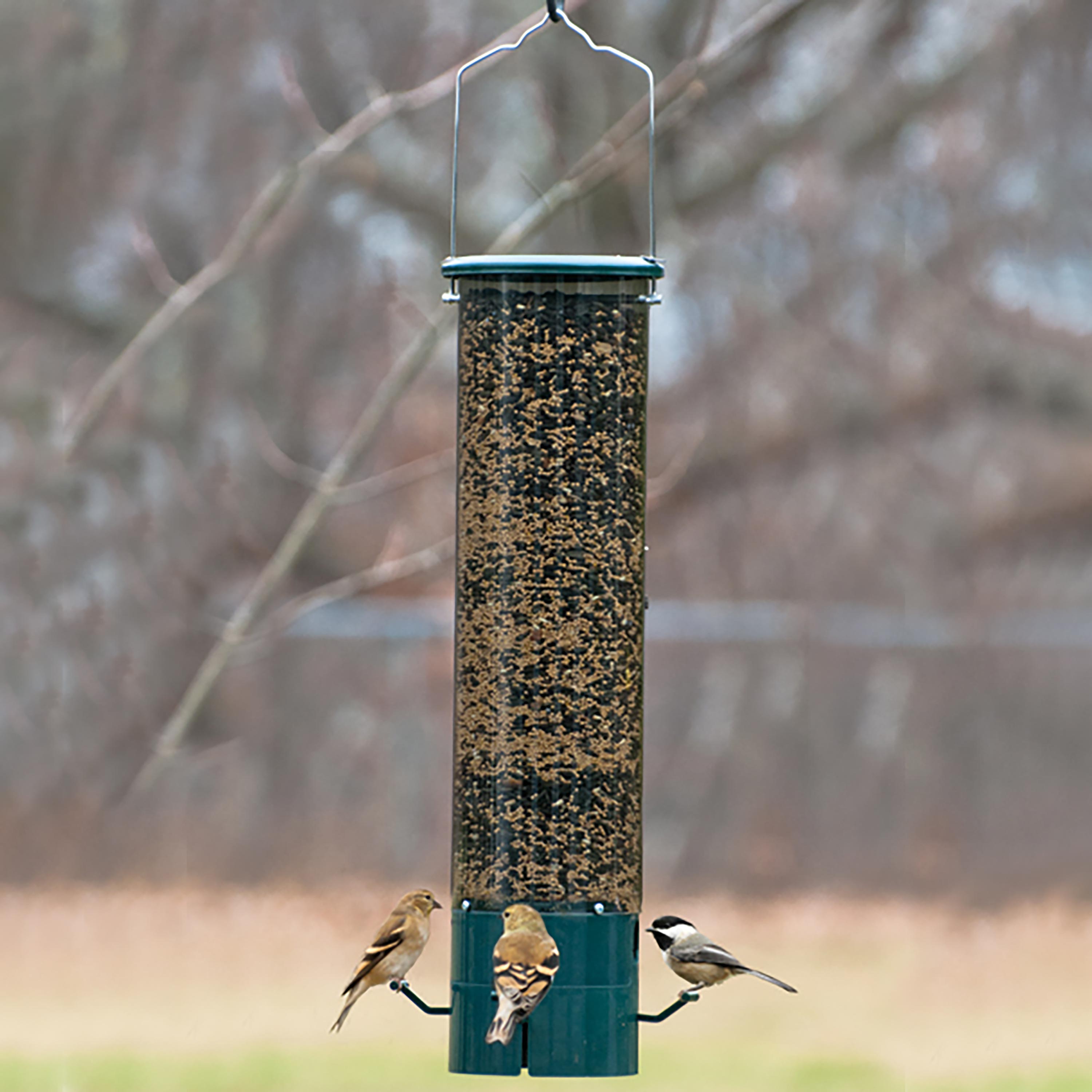 The Magnet Squirrel-Proof Feeder features four, weight-activated perches designed to support songbirds, but collapse under the weight of squirrels and large birds like doves, jays and starlings. Small independent magnetic perches release under weight exceeding 3 ounces (85grams). No batteries, no motors, no springs! Stainless steel locking washers prevent squirrels from prying open the aluminum lid. Holds up to 7-1/2 pounds of seed. Made in the USA.
$69.95
Related Products
$59.10
Squirrel Buster legacy is a perfect blend of the best features of all the other squirrel busters: truly squirrel proof, large volume of 2 6 lbs. , weight adjustable & chew proof.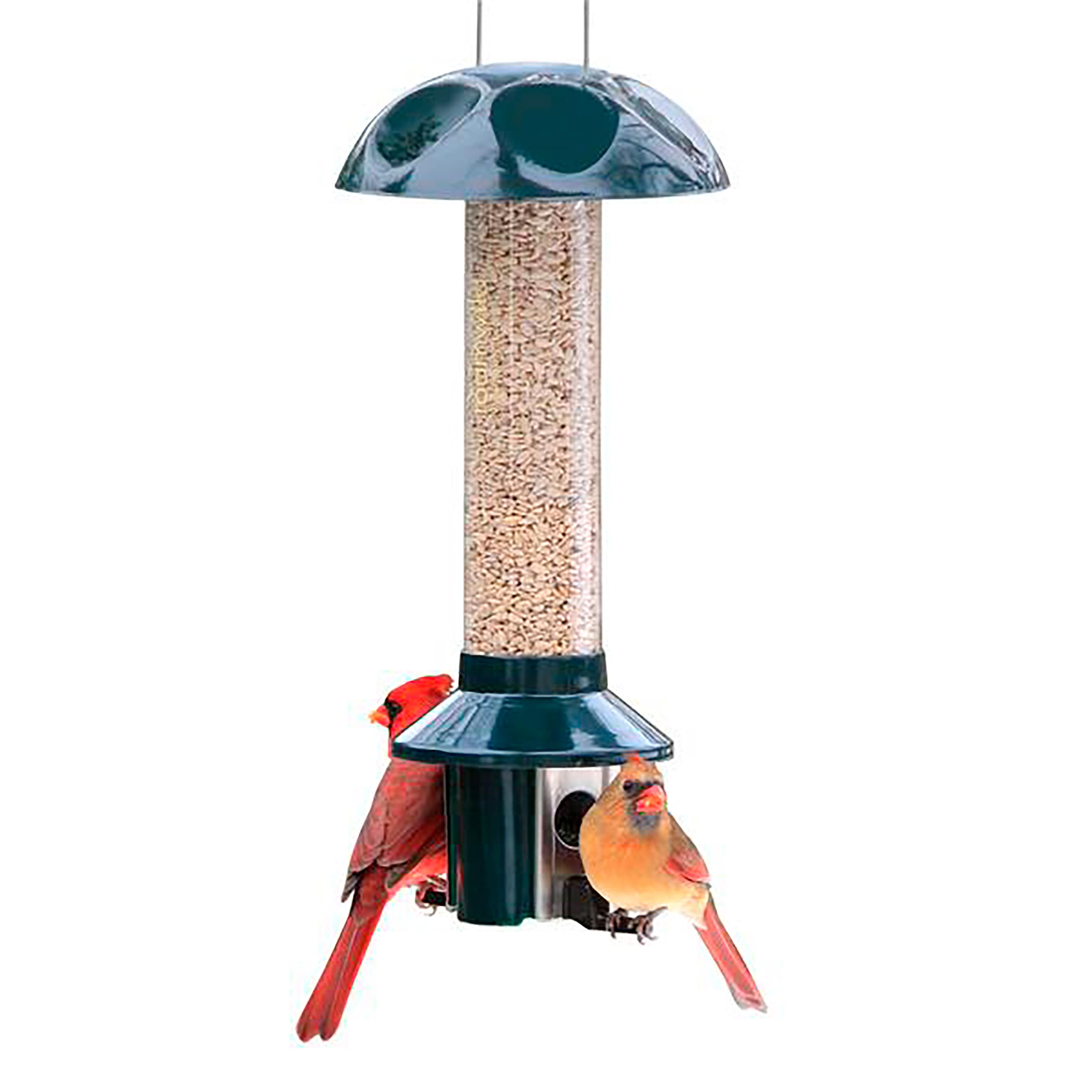 $39.95
Keep squirrels, chipmunks, pigeons, and more from gobbling up the precious seed meant for your songbirds with the PestOff Sunflower Mixed Seed Bird Feeder. Its clever design features spring-loaded perches that lower under the weight of even smaller pests (like baby squirrels and grackles), closing a hatch over the feeding port to block access to the seeds. Once the critter leaves, the port opens again, making it easy for songbirds to get to the food. Easy to clean and fill, this feeder includes a weather guard above each feeding port so the seed within stays dry and fresh. Non-spill lips prevents seed from falling out. Large, three-pound capacity.
A wild bird feeder just for the smaller songbirds like wrens, chickadees and finches. This wild bird feeder features a plastic tube with 4 pegs for the birds to perch on as well as a steel wire cage surrounding the tube that has enough spaces to let small birds in. The steel hanging handle on the top makes it easy to securely hang it up in any outdoor space. This feeder accommodates a variety of seeds including: smaller birdseed blends, sunflower, safflower, cracked corn, thistle, and millet.