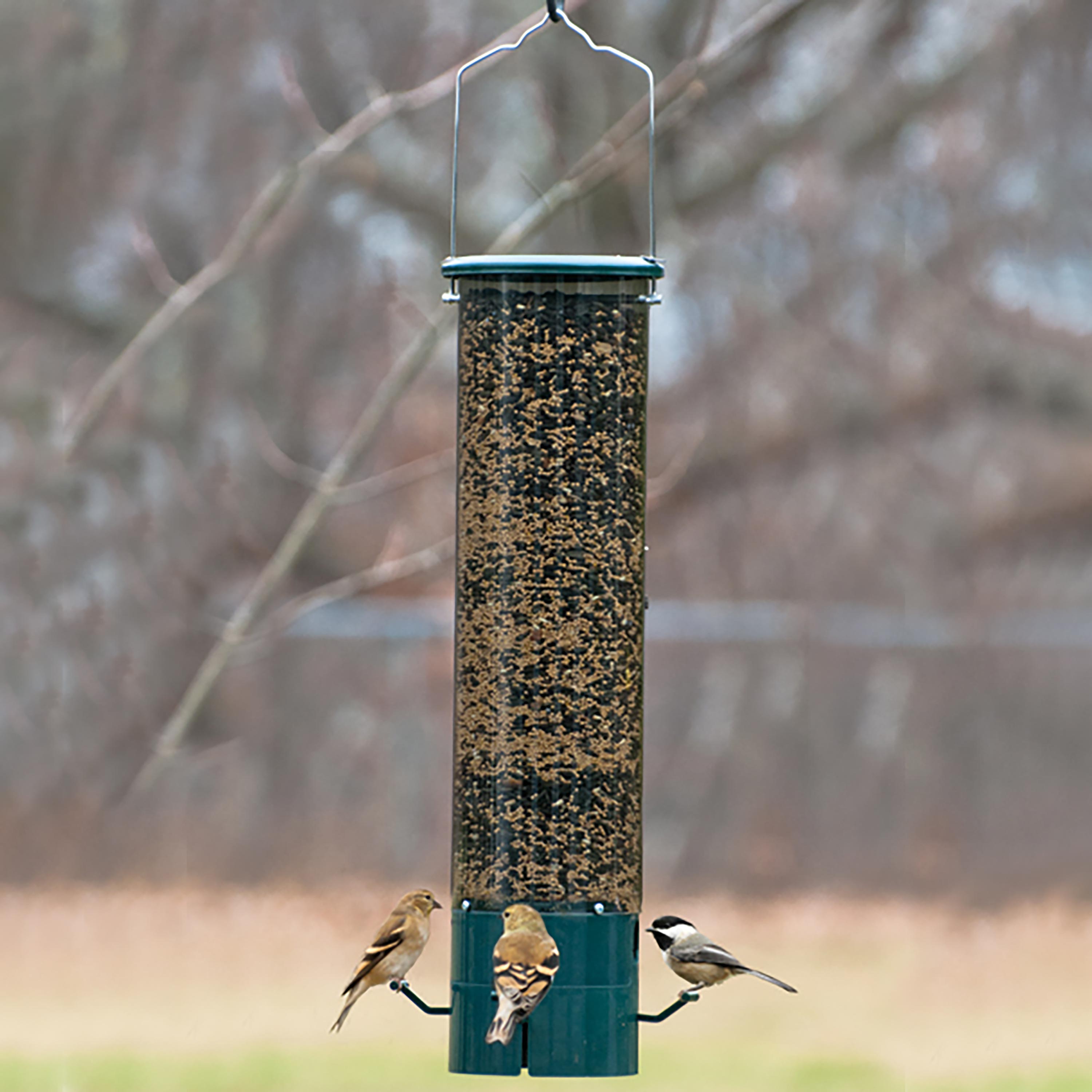 The Magnet Squirrel-Proof Feeder features four, weight-activated perches designed to support songbirds, but collapse under the weight of squirrels and large birds like doves, jays and starlings. Small independent magnetic perches release under weight exceeding 3 ounces (85grams). No batteries, no motors, no springs! Stainless steel locking washers prevent squirrels from prying open the aluminum lid. Holds up to 7-1/2 pounds of seed. Made in the USA.
$69.95
Related Products
Stokes Select giant combo feeder attract your favorite birds! The giant combo feeder has two large feeding compartments holding over 8 Qtr of seed & drainage holes to keep the seed fresh & dry. Contains a seed diverter design which helps keep seed fresh & moves the seed into feeding areas. This unique feeder has multiple feeding areas giving Birds ample space to feed in their most natural positions - clinging to the screen, from a perch or seed tray, upside down & more. This feeder attracts your favorite backyard Birds including cardinals, nuthatches, chickadees, finches, woodpeckers, & more. Birds that use this feeder: cardinals chickadees Doves finches flickers Goldfinches grackles grosbeaks Jays Juncos Kinglets nuthatches redpolls Siskins sparrows starlings titmice towhees woodpeckers wrens type of seed or feed options: cracked corn mixed seed peanut chunks Safflower seed sunflower kernel sunflower seed bird feeder details feed capacity 7. 5 quart (11. 25 lbs) Dimensions 7. 25" D Tube x 18"H, 10. 25" Base mounting hang weight 8 lb material metal feeding ports 6 ports in Stock-Ships fast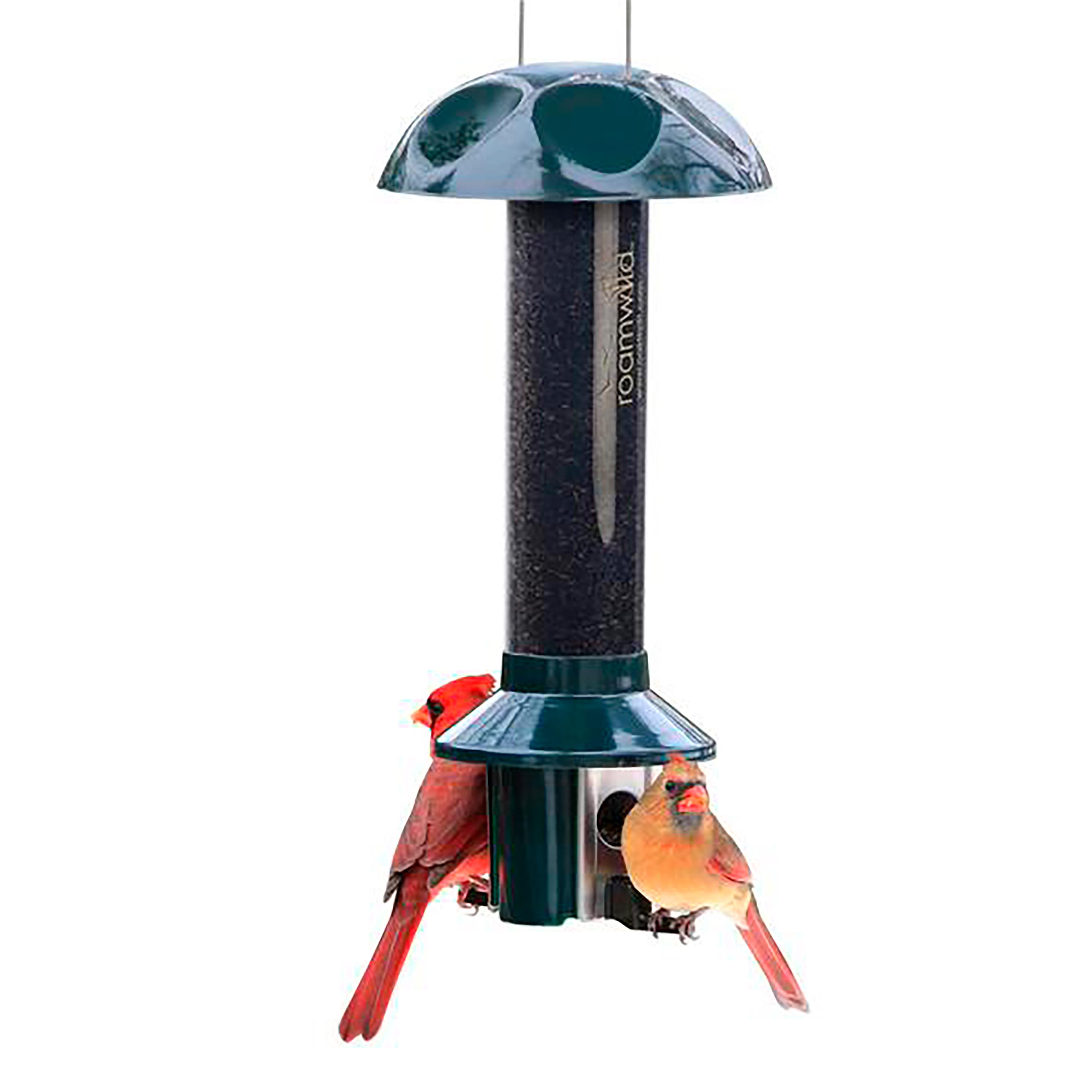 $39.95
Keep squirrels, chipmunks, pigeons, and more from gobbling up feed meant for your finches with the PestOff Pest Proof Nyjer/Thistle Finch Bird Feeder. Its clever design features spring-loaded perches that lower under the weight of even smaller pests (like baby squirrels and grackles), closing a hatch over the feeding port to block access to the seeds. Once the critter leaves, the port opens again, making it easy for goldfinches, purple finches, pine siskins and more to get to the food. Easy to clean and fill, this feeder includes a weather guard above each feeding port so the seed within stays dry and fresh. Ports allow feed to flow through without clogging. Large, three-pound capacity.
Squirrel Buster legacy is a perfect blend of the best features of all the other squirrel busters: truly squirrel proof, large volume of 2. 6 lbs., weight adjustable & chew proof.