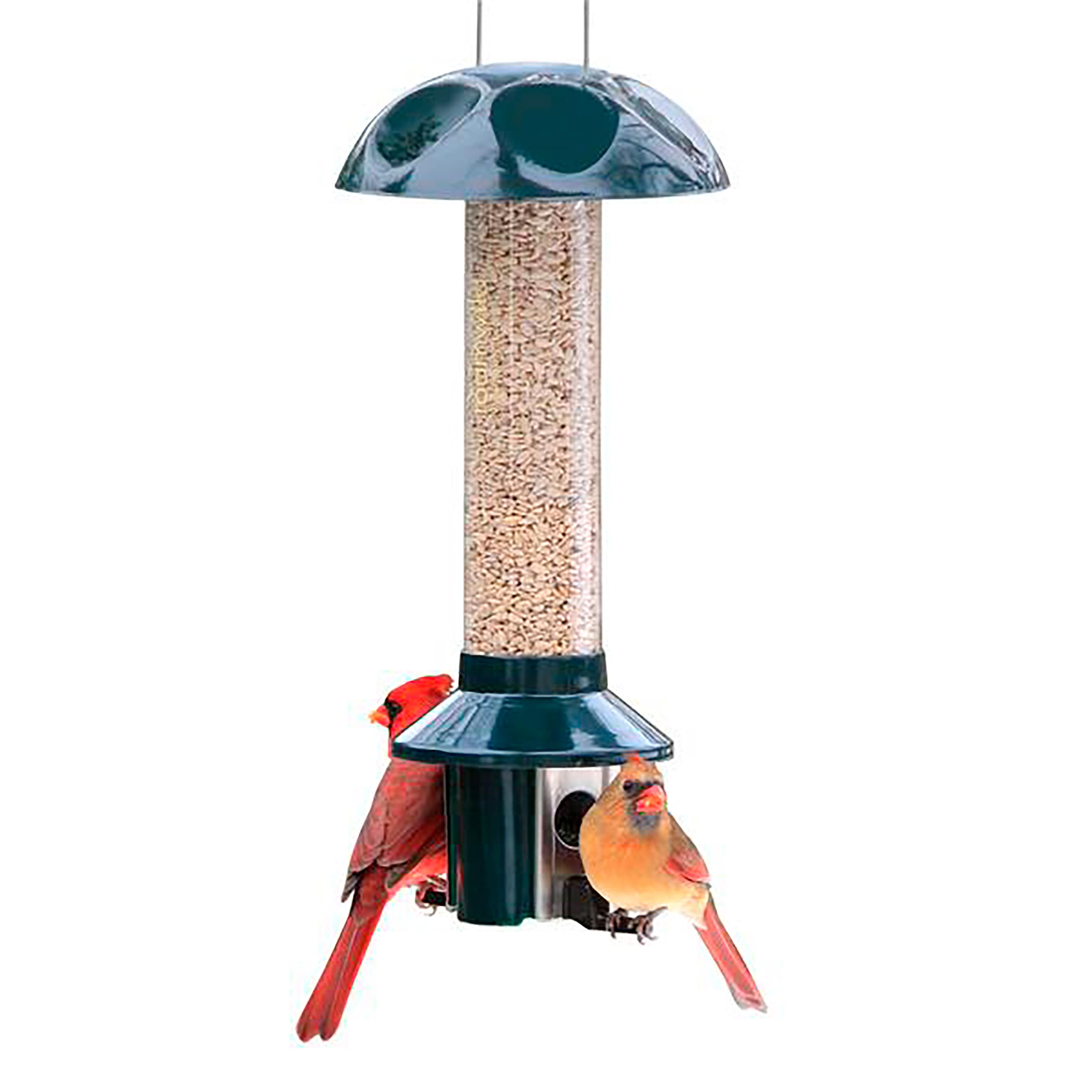 Keep squirrels, chipmunks, pigeons, and more from gobbling up the precious seed meant for your songbirds with the PestOff Sunflower Mixed Seed Bird Feeder. Its clever design features spring-loaded perches that lower under the weight of even smaller pests (like baby squirrels and grackles), closing a hatch over the feeding port to block access to the seeds. Once the critter leaves, the port opens again, making it easy for songbirds to get to the food. Easy to clean and fill, this feeder includes a weather guard above each feeding port so the seed within stays dry and fresh. Non-spill lips prevents seed from falling out. Large, three-pound capacity.
$39.95
Related Products
$110.00
The 3-quart Brome® Squirrel Buster Plus? bird feeder features award-winning, patented Squirrel Buster technology. This feeder is truly squirrel-proof and eliminates seed loss to pilfering squirrels. Chew-proof openings in the bottom section of the feeder align with seed ports providing birds access to the seed. When a squirrel climbs onto the feeder, its weight automatically forces the shroud down, closing the seed ports. Weight adjustable closing mechanism effectively shuts out red and gray squirrels as well as some heavier undesirable birds. Dismantles for easy cleaning. Built-to-last construction! Metal, UV-stabilized plastic and resin 6-1/2" in diameter x 23-3/4" H Weighs 3-3/4 lbs. Holds 3 quarts of seed; approx. 5 lbs. Manufacturer's limited lifetime warranty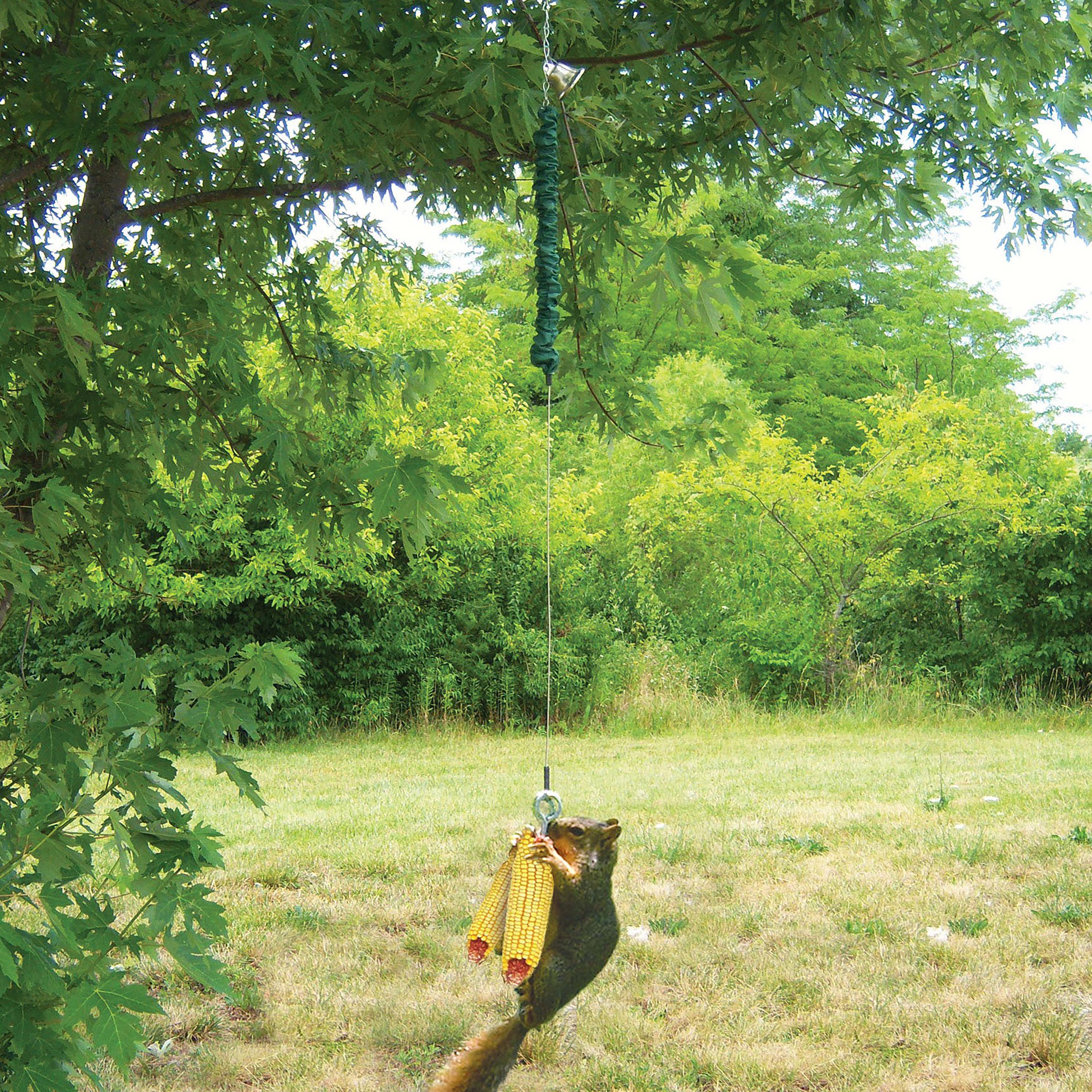 $17.95
Hang this bungee-jumping style squirrel feeder from a tree branch, add an ear or two of corn, and watch the show! The Squngee Deluxe Squirrel Feeder swings, dips and bobs under a squirrel's weight as it nibbles, providing a tasty snack for him and hours of entertainment for you. Two sturdy eyebolts hold two corncobs (not included) that the squirrels cling to when they jump up to pull out the kernels. The upper part of the cord features a tight metal spring covered in fabric to protect tiny squirrel toes adding 12-18 inches of bounce, giving the critters a fun ride. Sturdy metal construction is weatherproof (squirrel tooth-proof, too!) for years of enjoyment.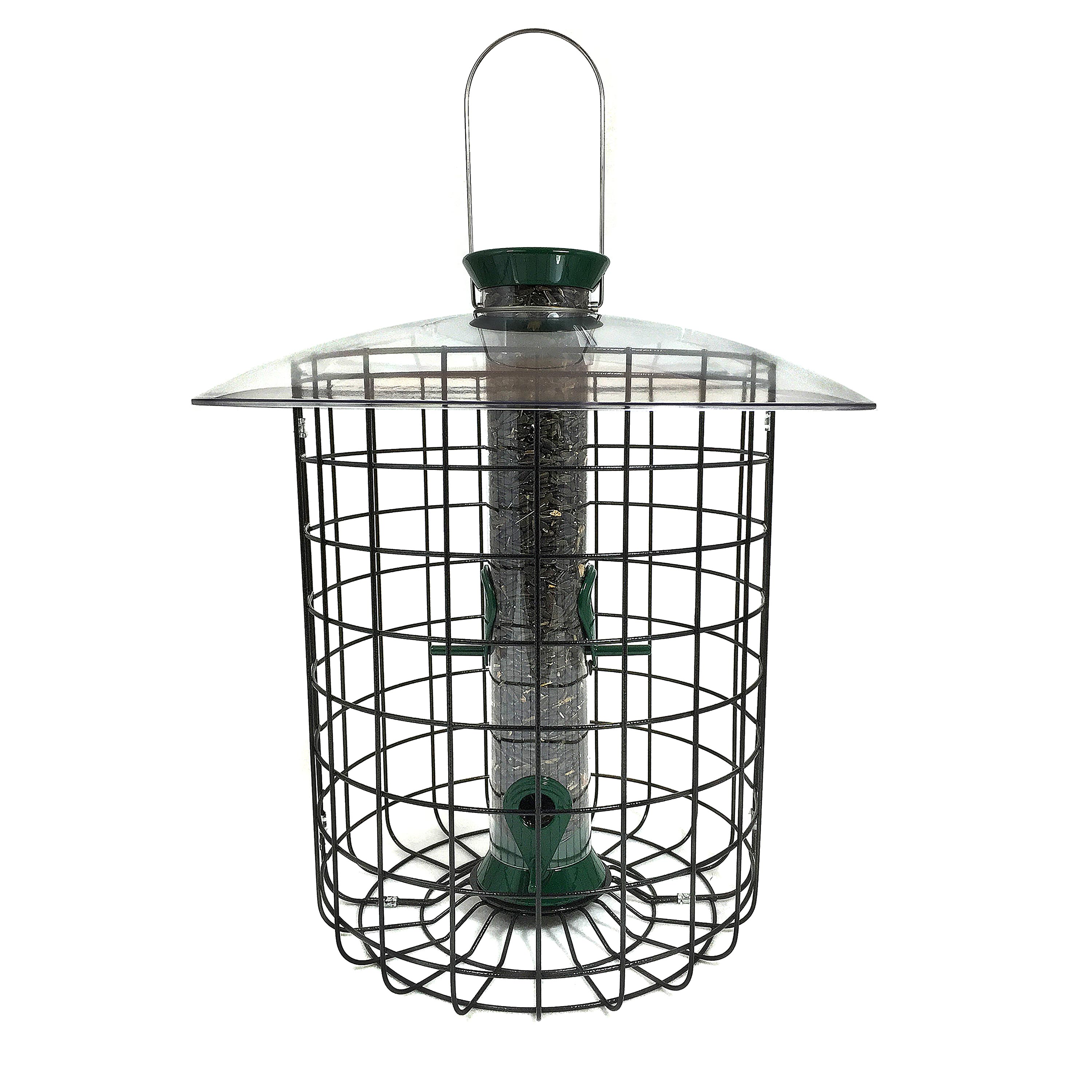 $94.95
This unique Domed Cage Bird Feeder provides the best of both worlds: protection from unwanted squirrels and larger bully birds, plus protection from the elements. The unique outer cage allows smaller songbirds to easily fit through the 1½" openings, but large birds and gray squirrels cannot fit through. Within the cage, a traditional tube-style feeder holds up to a pound of bird seed which feathered friends can access from any of four ports with integrated perches. The clear acrylic dome on top protects birds and seed from rain. The tube is easily removed for cleaning and filling and the threaded base will accept a ¾" mounting pole.