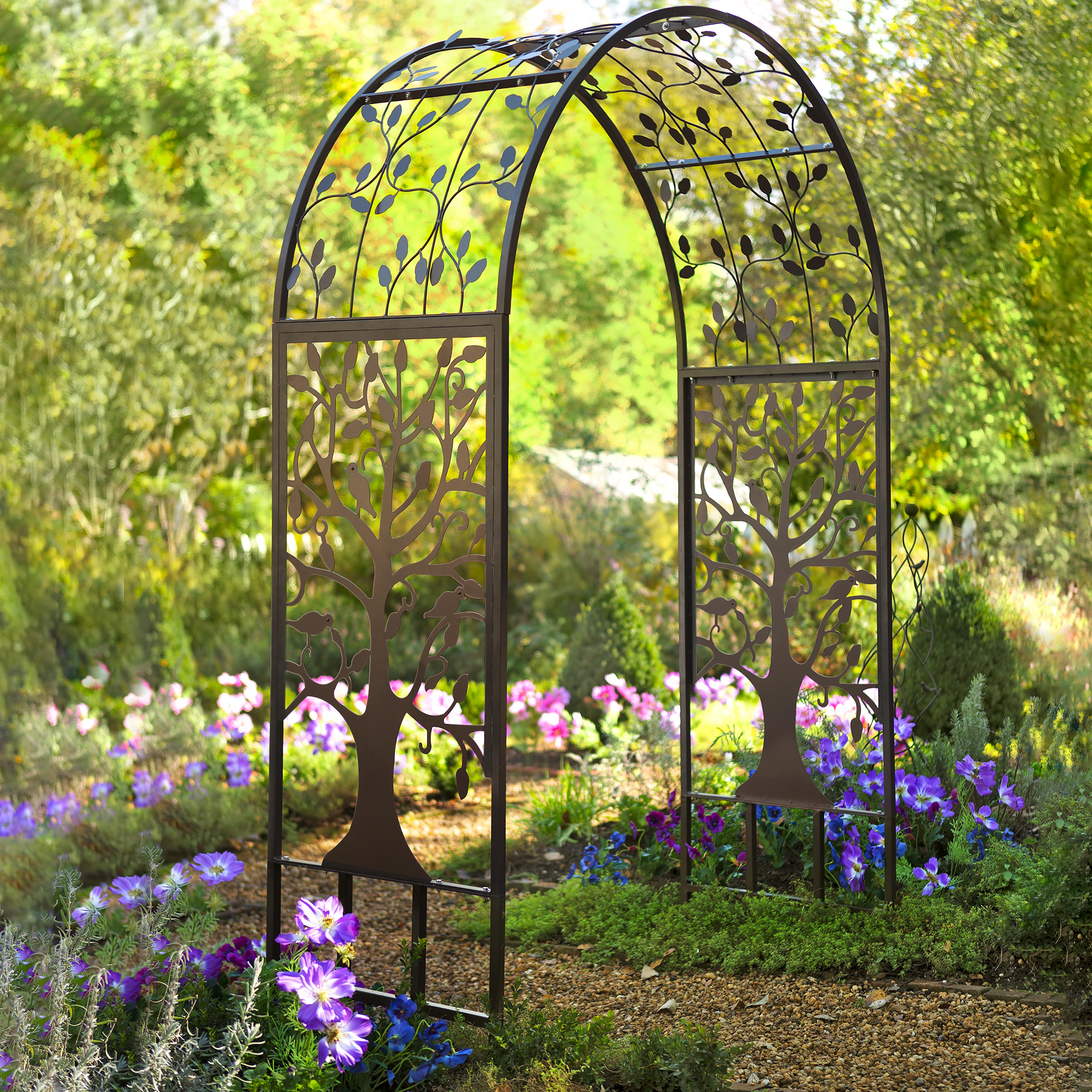 Our laser-cut Tree of Life Arbor will bring out the natural beauty within your yard or garden. No matter what you believe, the tree of life is a symbol known to most of humankind, representing the interconnection of all living things. Our arbor creates a grand welcome into a yard or garden with a wide, arched opening and detailed, leafy design. The Tree of Life design is burnished bronze; the frame and arbor arch elements are black. Sturdy tubular steel with laser-cut design.
$249.95
Related Products
$69.95
This obelisk trellis brings eye-catching height to your garden or landscape. Perfect for flowering vines like clematis and morning glories, as well as climbing roses, it's also an unusual and eye-catching piece of landscape art even when plants aren't grown in. Adorn it with fairy lights for a striking addition to your holiday decorations. Powder-coated steel15-1/2" in diameter x 84" HEasy assemblyGardener's Supply Exclusive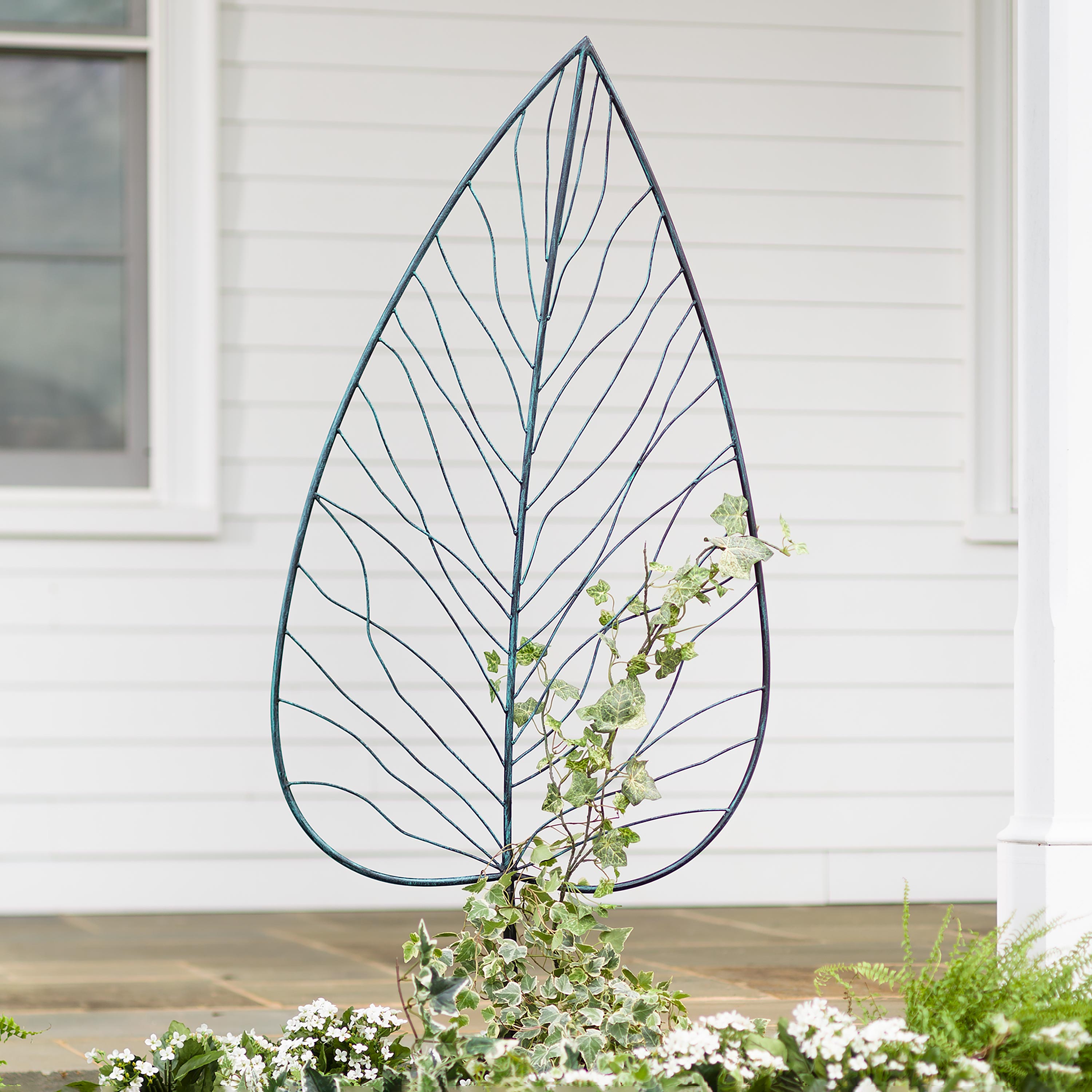 $69.95
Our eye-catching Leaf Garden Trellis makes a unique statement in your garden. The first of its kind, this metal garden accent stands 5' tall with delicate vein detailing resembling a leaf. The attractive verdigris finish gives this trellis a timeless feel. It's ready to hold your climbing vines and flowers or stand alone as outdoor art. Use the three sturdy ground prongs to stake this into the ground and watch your plants grow along with the compliments!
$299.00
Inspired by the way sheet music dances across a page, the Nocturne Collection of supports adds a playful, artistic note to your garden. Wrap the arch with fairy lights before plants grow in for a truly stunning effect. Vines will love to climb the brushed bronze supports while the foil finish on the ribbon will reflect light. Powder-coated tubular and flat stock steel44-1/2" W x 91-1/2" H x 22" D overallGround stakes are 9" HWeighs 45 lbs. Assembly requiredGardener's Supply Exclusive