Inspired by the way sheet music dances across a page, the Nocturne Collection of supports adds a playful, artistic note to your garden. Wrap the arch with fairy lights before plants grow in for a truly stunning effect. Vines will love to climb the brushed bronze supports while the foil finish on the ribbon will reflect light. Powder-coated tubular and flat stock steel44-1/2" W x 91-1/2" H x 22" D overallGround stakes are 9" HWeighs 45 lbs. Assembly requiredGardener's Supply Exclusive
$299.00
Related Products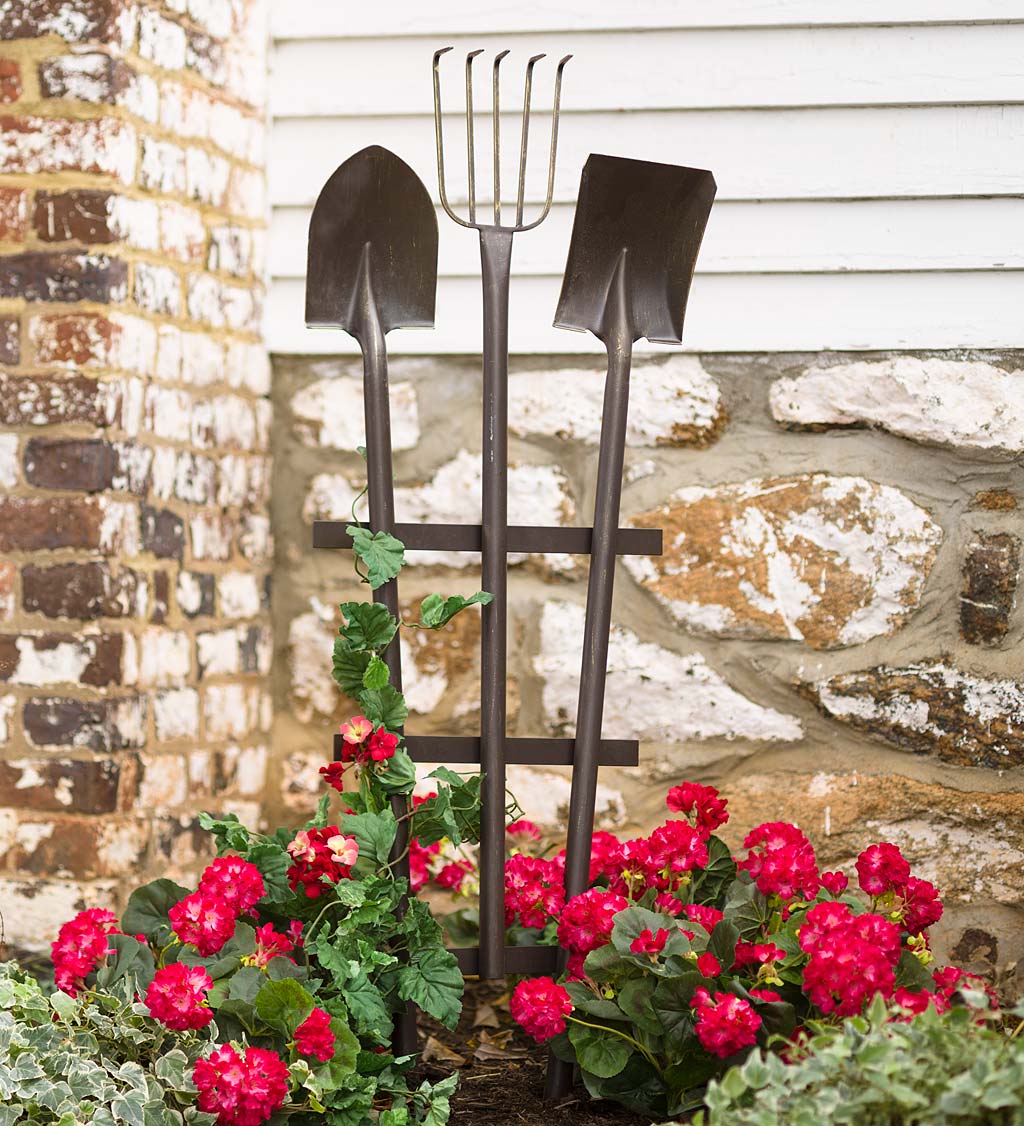 Add some rustic farmhouse charm to your garden with our Toolset Garden Trellis. Metal trellis is comprised of a spade, pitchfork and shovel designed to offer support for your climbing vines. It's finished in shades of bronze and brushed copper, perfectly complementing your plants. This unique metal trellis is both fun and functional, plus it's easy to install. Just push the tapered ends into the ground or the soil of a large planter.
$299.00
Inspired by the way sheet music dances across a page, the Nocturne Collection of supports adds a playful, artistic note to your garden. Wrap the arch with fairy lights before plants grow in for a truly stunning effect. Vines will love to climb the brushed bronze supports while the foil finish on the ribbon will reflect light. Powder-coated tubular and flat stock steel44-1/2" W x 91-1/2" H x 22" D overallGround stakes are 9" HWeighs 45 lbs. Assembly requiredGardener's Supply Exclusive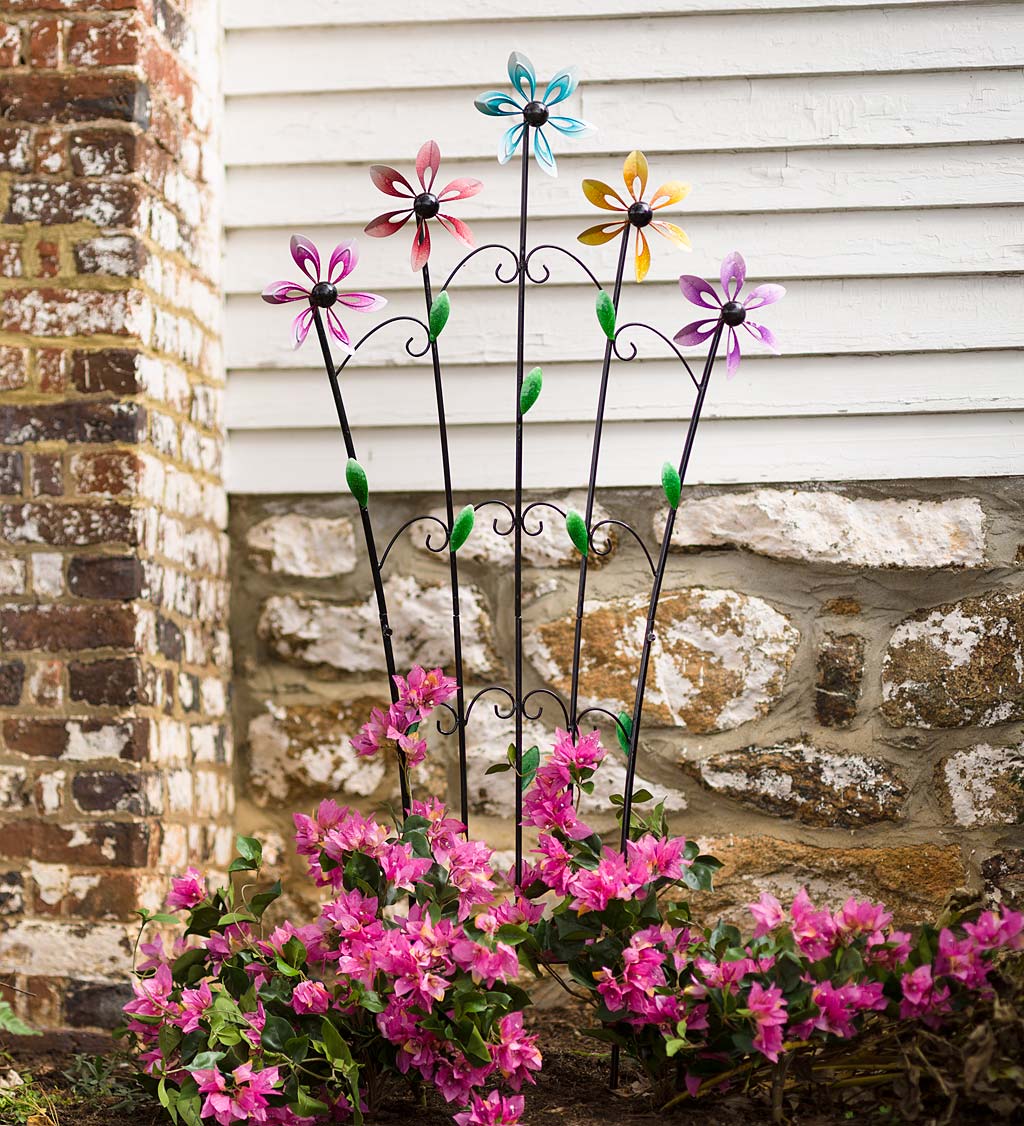 Whether it's supporting flowers or vines, or standing on its own, this Metal Garden Trellis with Spinning Flowers makes a whimsical addition to your garden. Five spinning flowers adorned in bright speckled paint top off a leaf and scroll design. You'll love the fun and function of this free-standing trellis. Metal construction with a black painted frame and colorful painted flowers and leaves. Ten inch ground stakes give the trellis extra support. Easy two piece assembly.