This delightful bridge sets a sweet tone for your storybook garden. Crafted of long-wearing steel, this decorative, 4-foot bridge features floral details, charming flourishes, and ball finials. Use it as a lovely backdrop or to display a variety of containers. In winter, wouldn't it look lovely strung with lights and holiday garlands? Powder-coated tubular steel with a hand-finished patina48" L x 25-3/4" W x 37-1/2" HWeight capacity 300 lbs.
$199.00
Related Products
$1,999.00
Create an elegant architectural focal point in your garden or landscape with the handcrafted Allegro Pavilion that looks like wrought iron but is actually the more durable powder-coated steel. The intricate design employs traditional iron-forging techniques, resulting in a showcase piece of artistry for the garden that will last for years. Standing at 11'4" tall it provides support for climbing plants and has ample space beneath for a garden gathering. With a footprint of 8'3" the interior space is ideal to set the scene, be it intimate dining, garden party, holiday display or wedding ceremony. Ample anchoring places for decorating with flowers, fabric, or festive hanging lights for any season or special event. The Allegro Pavilion is made from slip-in components so that it can be assembled without the use of additional tools and is designed for both temporary and permanent installation. Set it up for events, or seasonally since the Pavilion can be broken down and transported, for off-season storage or relocation. The tall, decorative sides can be placed in any area of the yard, garden, lawn or patio to support plants. Powder-coated steel 99" W x 136" H Assembly required Weighs 290 lbs. Weatherproof and frost proof
$89.95
The branches of this trellis, inspired by the trees in our own gardens, give your climbing plants an enviable place to grow. Like the stems of your plants, these branches curve and swoop on their way up to the sky. Sweet ceramic songbirds extend the fairy tale. Add some teeny string lights for extra enchantment in any season! Note: birds are ceramic and cannot withstand freezing temperatures. Bring them inside to overwinter and return them to the garden in early spring. Powder-coated steel, ceramic18" W x 77" H x 1/4" DBirds: 4-1/4" L x 1-3/8" W x 2" HStakes: 6" W x 8-1/2" HWeighs 9 lbs. Assembly requiredGardener's Supply Exclusive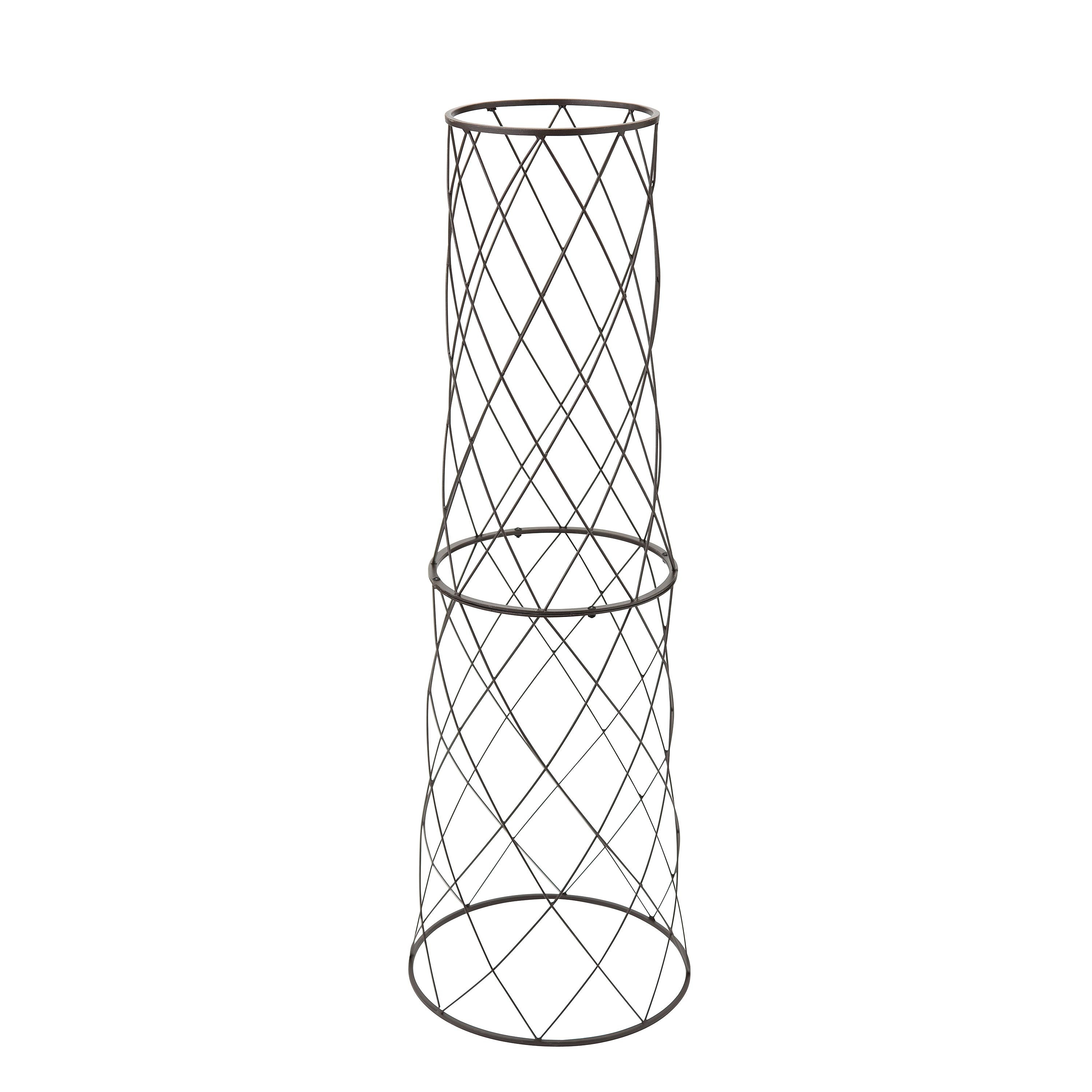 $69.95
Our Planter Trellis elevates an ordinary planter to a work of art. Just place the trellis in a pot and plant with climbing vines or flowers. Vines will twist around the open trellis design as they grow, adding height to your garden or inside your home. Try them flanking a front door, on a patio or in the foyer to create a focal point. Metal construction in an attractive gunmetal finish; easy two piece assembly. Just stake it into the dirt and watch your plants grow.