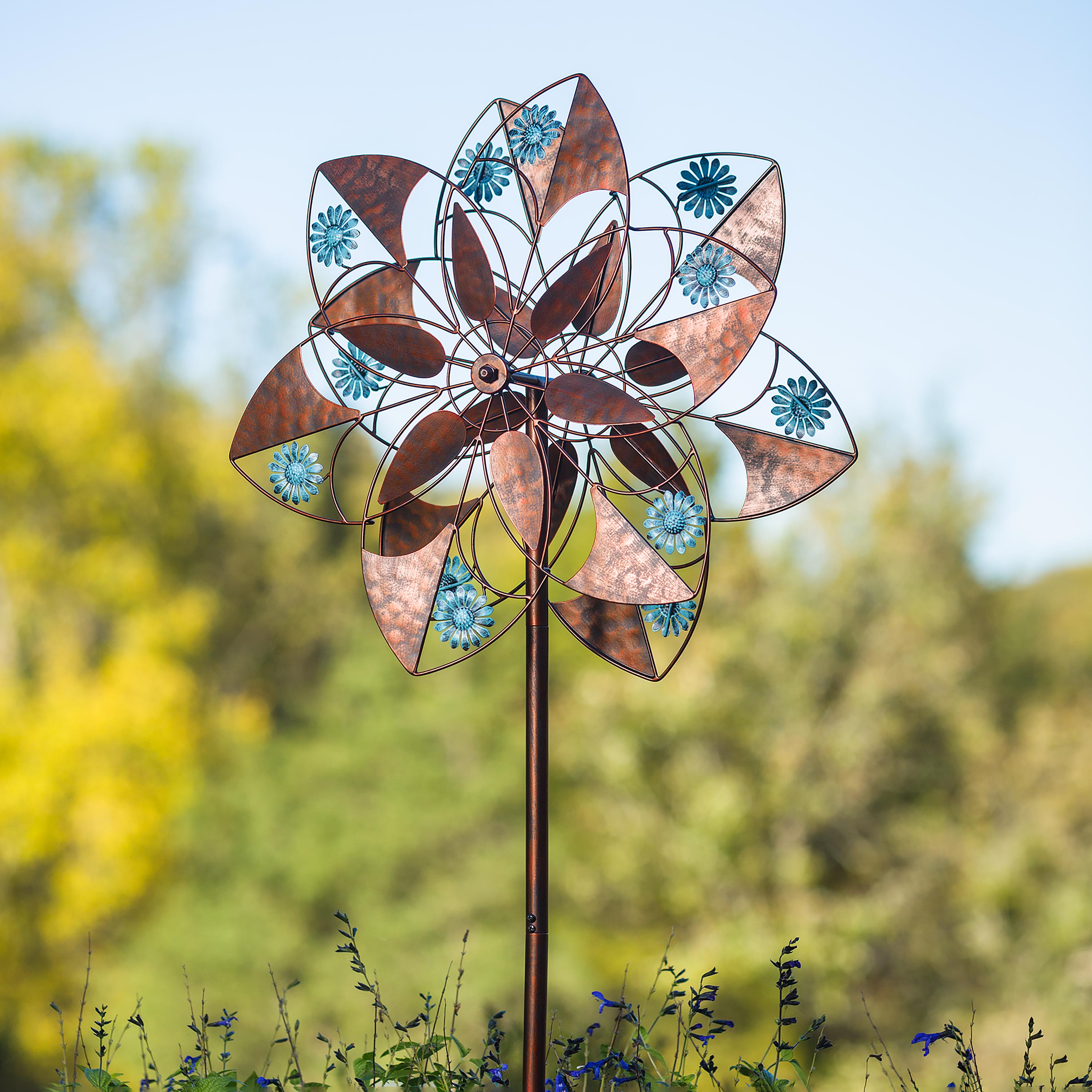 Our Blue Daisies Copper Flower Metal Wind Spinner catches the breeze from any direction, making an impressive statement in your yard. Intricately cut antique blue daisies are surrounded by hammered copper petals and leaves on bidirectional rotors. The two-tone brushed copper and antique blue finishes complement shrubs and flowers without competing against them. Mount this painted metal spinner anywhere in your landscape: garden, front or back yard, flower bed, along a pathway. Its movement adds drama, and the beautiful design brings color and dimensions even when there's no breeze. It's a great instant update, and a fun landscape gift for your favorite gardener. Easy set-up and assembly; three sturdy stakes hold it in place. Durable metal design with long-lasting brushed copper powder-coat finish.
$89.95
Related Products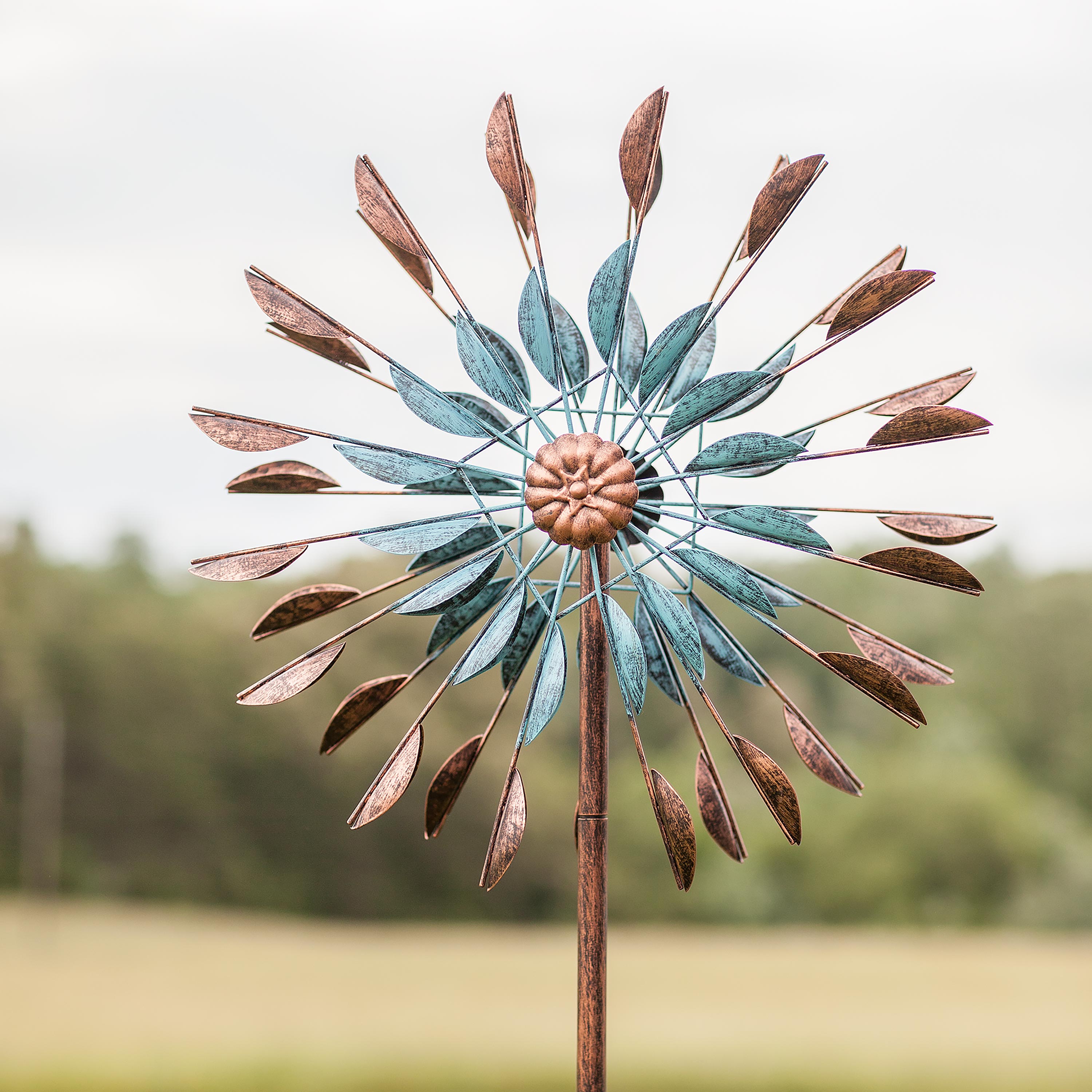 $89.95
A delight to watch, our Dandelion Wind Spinner will mesmerize you with its color and motion. The unique design is inspired by the seed head "puffball" that children make wishes upon. Two folded petals per spoke catch the breeze from any direction. The outer layer is two-tone brushed copper, while the inner layer is antique blue - the colors contrast beautifully and the effect is stunning. This spinner brings drama and dimension to your landscape even when there's no breeze. Plus, it adds color to your yard in all four seasons. Watch while the breeze sends the bidirectional rotors into a whirlwind of spin for an amazing display of art in motion. Truly a mesmerizing spectacle to enjoy! Mount this painted metal spinner anywhere in your landscape: garden, front or back yard, flower bed, along a pathway. The matching brushed copper post has a three-prong stake for secure installation.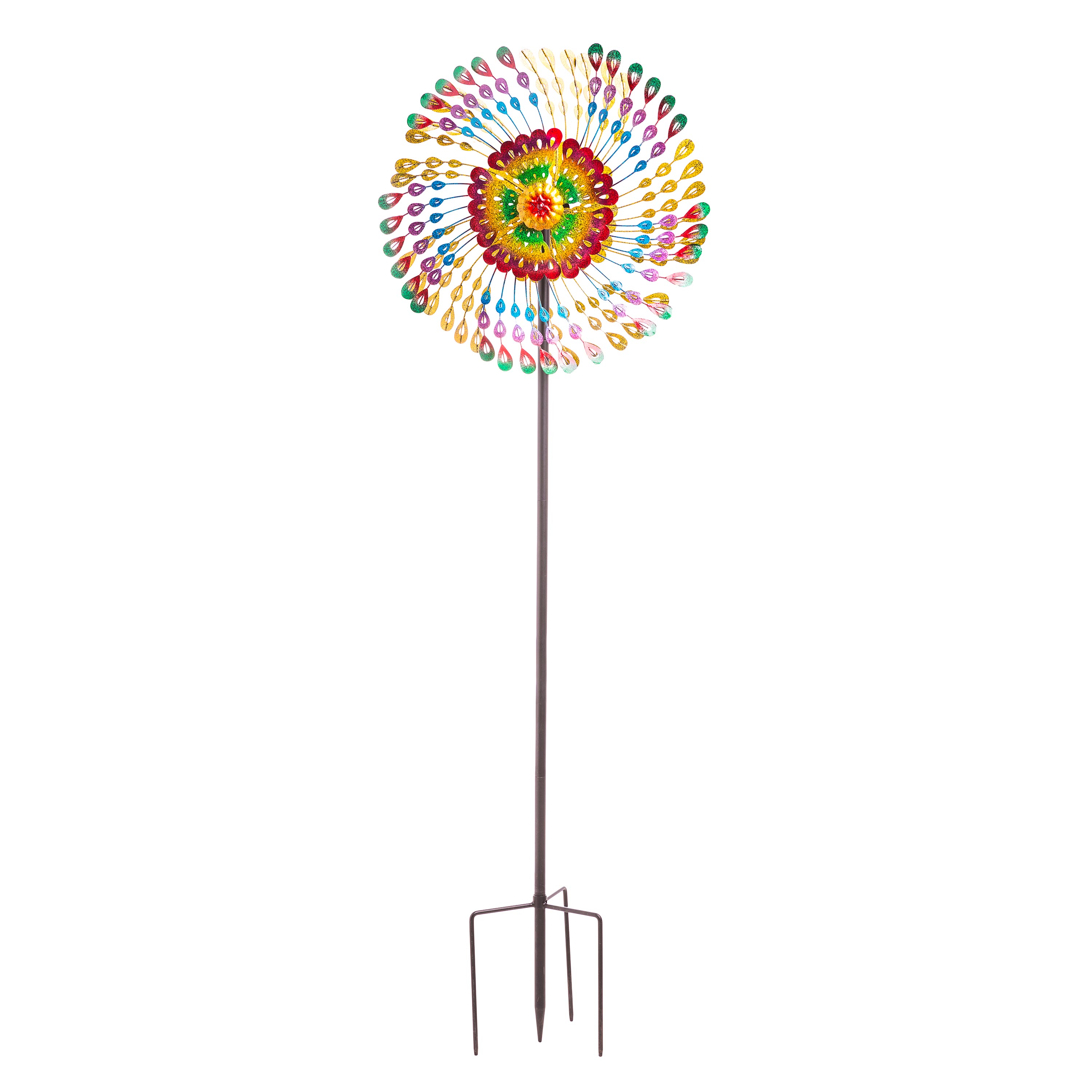 $99.95
This Rainbow Feathers Wind Spinner is a delight to watch. Dozens of tiny feathers in a rainbow of colors give this bright spinner presence and character. The spinner is painted bright yellow on the back side of each rotor. Two bi-directional rotors create a flurry of movement and color in the breeze. Each feather is finely cut with lots of detail. Multiple layers of feathers form the rotors and the center of the spinner, resembling a flower. The brilliant color adds drama to your garden any time of year. When the breeze blows, this spinner becomes art in motion. Try it in the yard, near the entrance, by the deck or next to the mailbox. It's a statement that can't be missed! Metal with a sturdy three-prong ground stake.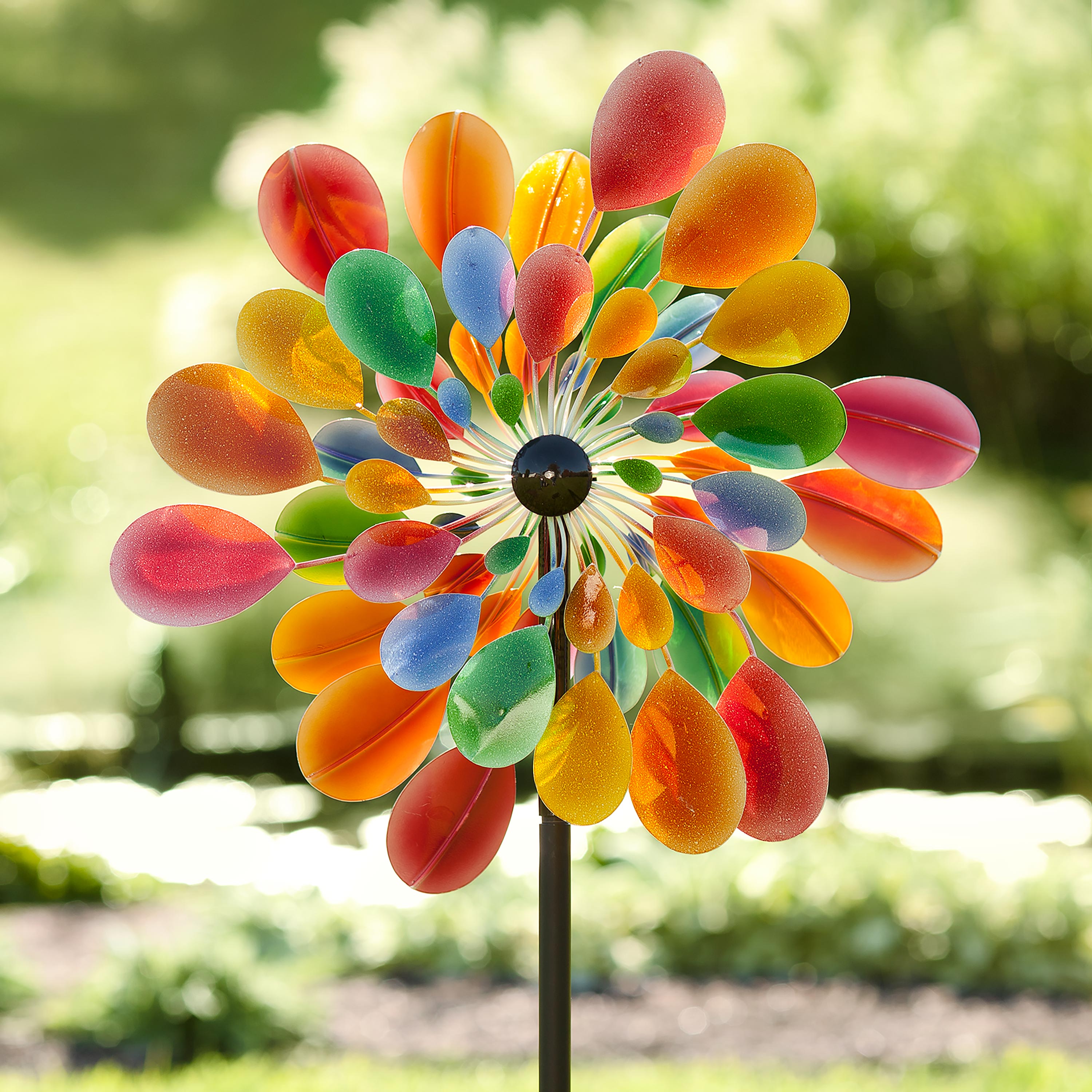 $79.95
Our Illusion Wind Spinner has multiple rotors with colorful, graduated petals sure to captivate. Even when it's not moving in the breeze, this vibrant piece of kinetic yard art catches the eye and enlivens your landscape. Made of metal with a colorful, all-weather finish, and ready to shine in any season. Easy assembly.