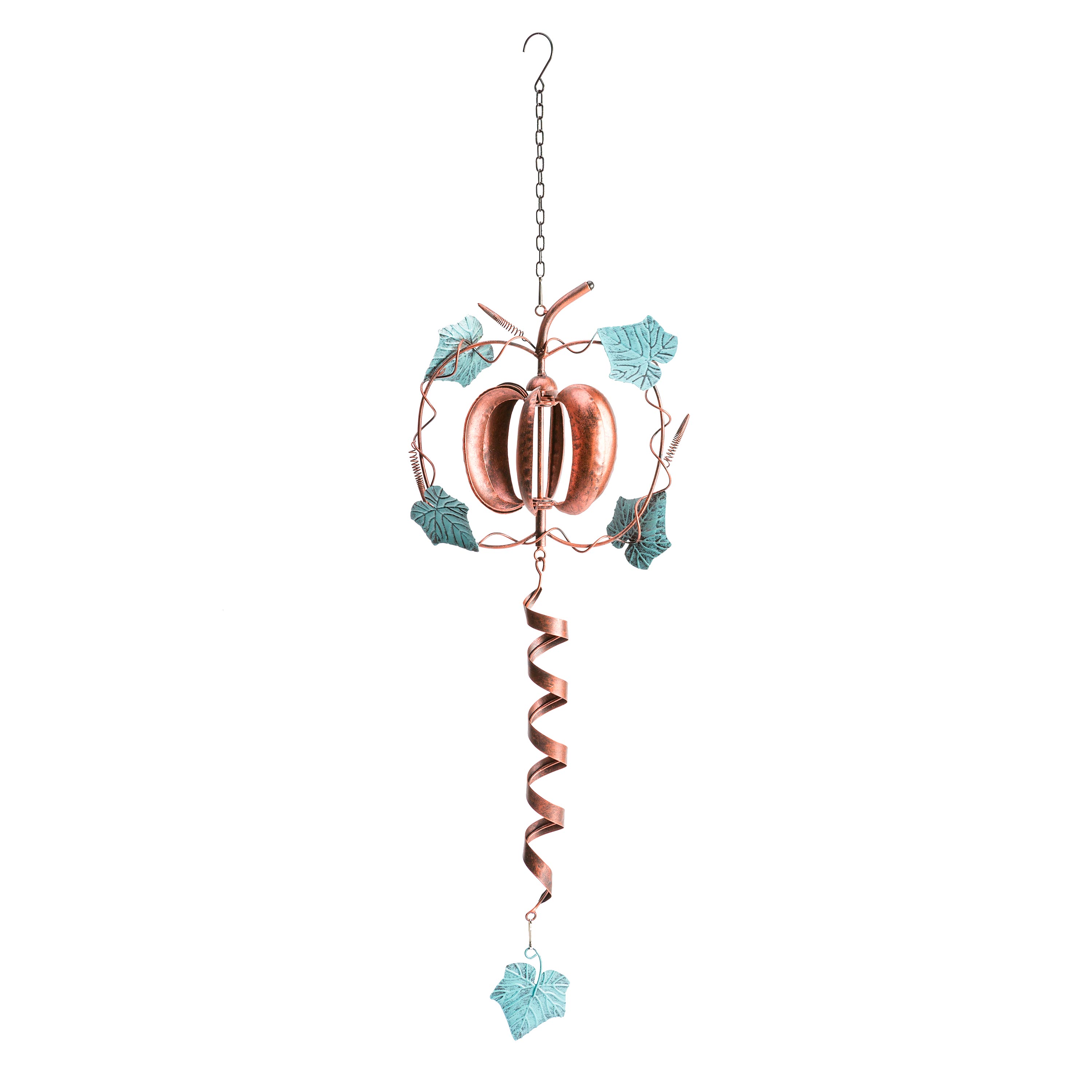 Hang this pumpkin spinner from a porch or deck to add kinetic movement and a decorative touch to your outdoor spaces. Copper colored pumpkin, frame and hanging swirl have hammered detailing, while the verdigris leaf accents have realistic veining. It's an easy and cheerful accent for fall, Halloween or Thanksgiving. Two-tone brushed copper and antique blue painted metal complement each other and your landscape beautifully. A quick and easy update that will brighten your yard - just hang from a hook, tree or porch eave and enjoy. Durable metal construction with a powder-coat finish.
$39.95
Related Products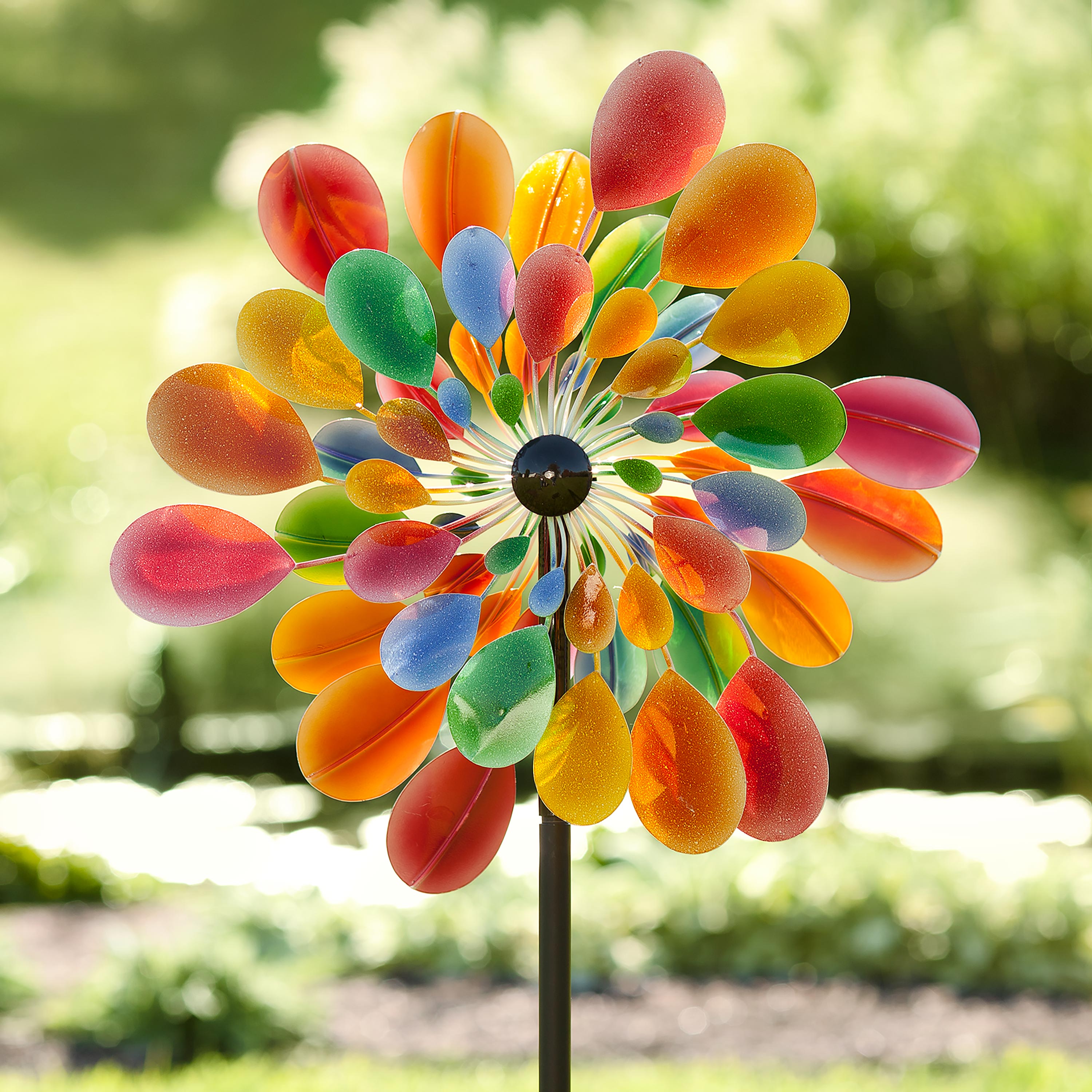 $79.95
Our Illusion Wind Spinner has multiple rotors with colorful, graduated petals sure to captivate. Even when it's not moving in the breeze, this vibrant piece of kinetic yard art catches the eye and enlivens your landscape. Made of metal with a colorful, all-weather finish, and ready to shine in any season. Easy assembly.
$79.95
Take your garden for a spin with this colorful piece. Two independently spinning wheels add movement and interest. Metal20" W x 60" H x 5-1/2" DAssembly required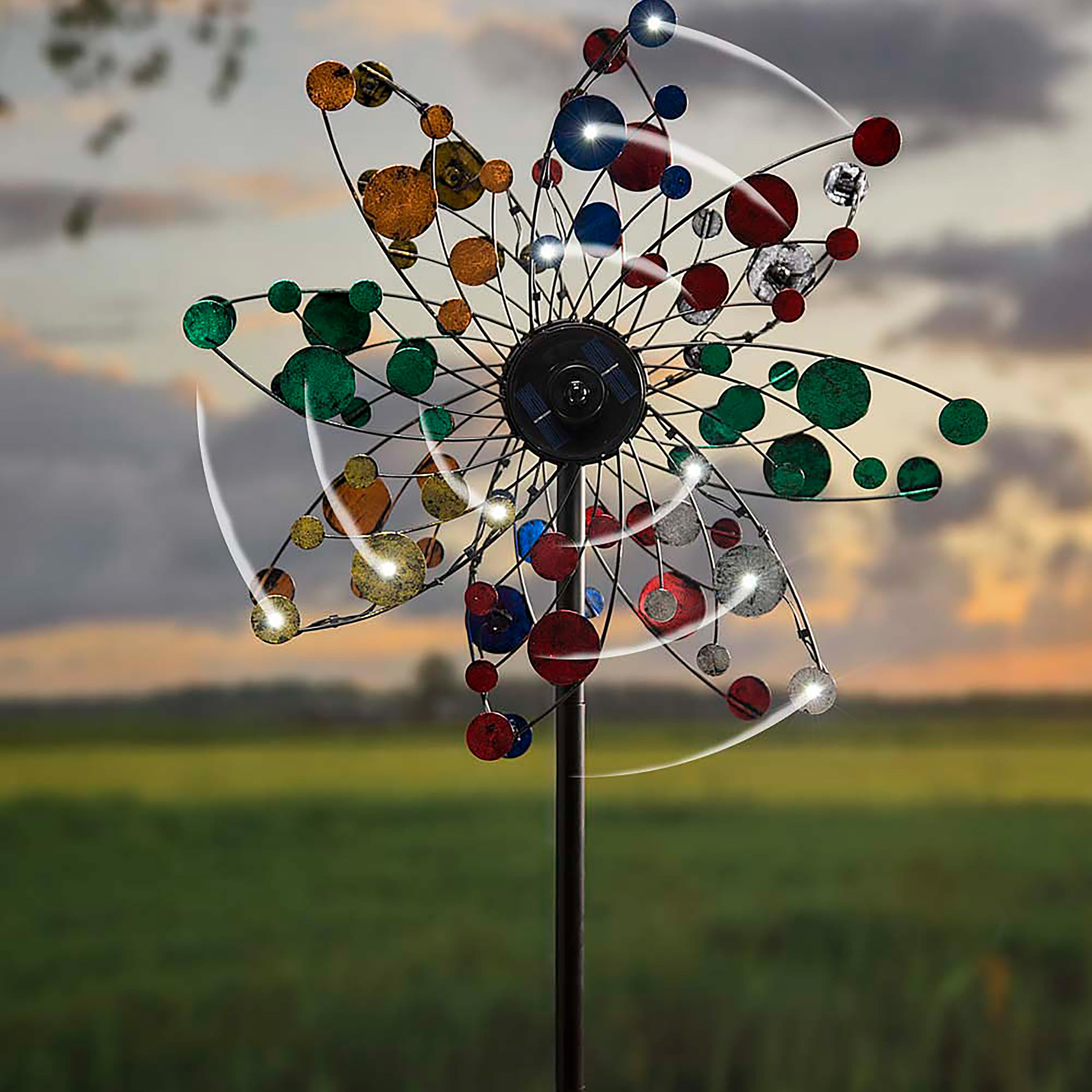 Our Solar Confetti Wind Spinner with LED Lights is an eye-catching spin on our best-selling Confetti Spinners. For a fantastic show day and night, this garden spinner's patented design features a solar panel built directly and seamlessly into the wind spinner's center. Several of the solar garden spinner's colorful metallic circles are embedded with tiny white LED lights. During the day the solar panel soaks up the sun and when the blades spin at night, you'll see a circle of light! An entertaining accent for any lawn or garden. Metal construction with a painted finish.