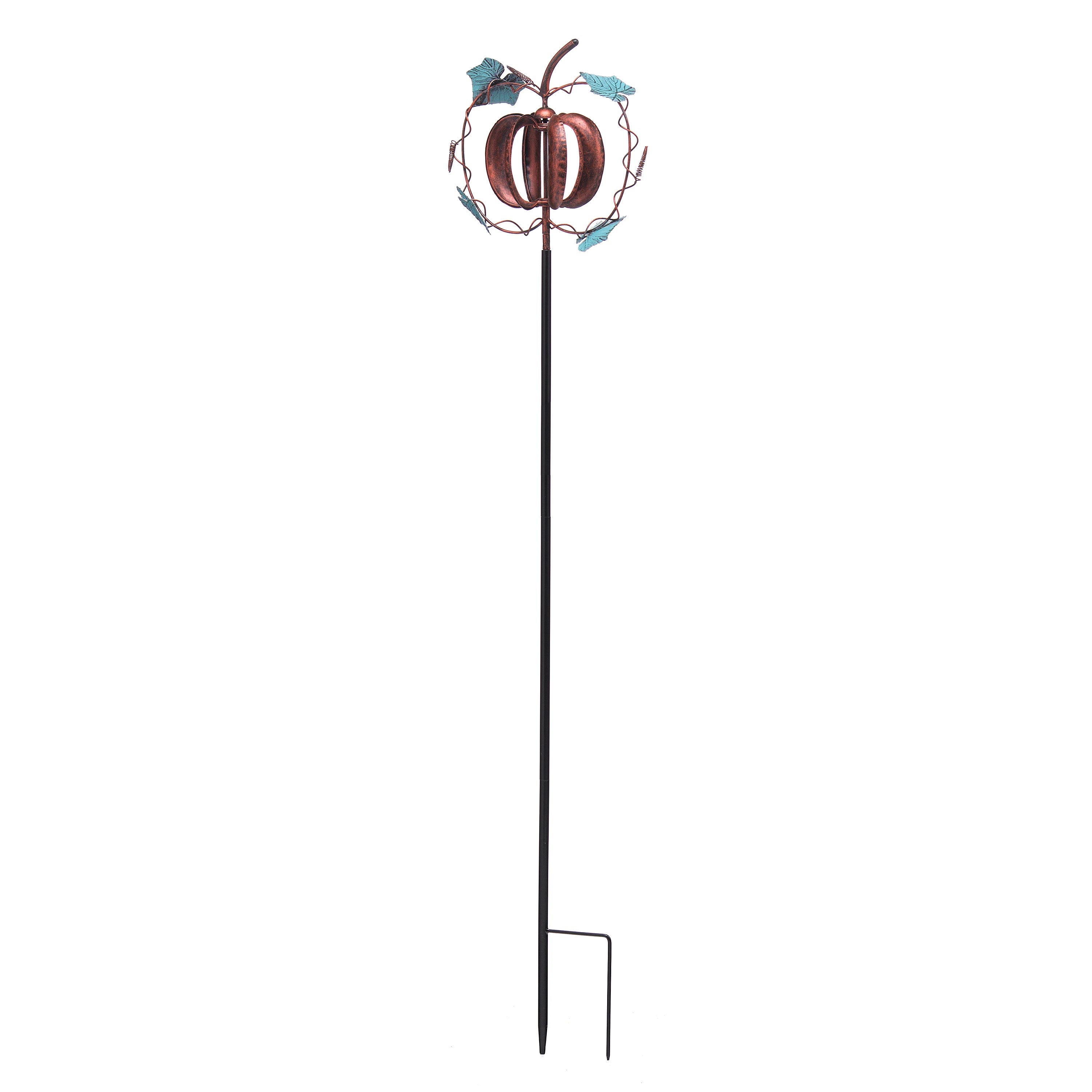 Stake this Pumpkin Wind Spinner anywhere in your yard to add kinetic artwork and a decorative touch to your outdoor spaces. Copper-colored spinning pumpkin and frame have hammered detailing, while the verdigris leaf accents have realistic veining. The medium 4'H size is ideal to display among shrubs and plants without overpowering the landscape. Mount this spinner in your garden, front or back yard or flower bed. It's an easy and cheerful update for fall, Halloween or Thanksgiving. Two-tone brushed copper and antique blue painted metal complement each other and shrubs beautifully. A quick and easy update that will brighten your yard - just push the pronged stake into the ground. Durable metal construction with a powder-coat finish.
$39.95
Related Products
The Sunnydaze 12" Gold Dust Wind Spinner is a must-have for any porch, patio or garden area. The beautiful Gold, Purple and Green colors create a pleasing effect as the whirligig spinner dances and twirls in the breeze. The 2" diameter orb in the center of the spinner creates a beautiful visual effect. Made from durable stainless-steel material this outdoor spinner can withstand most outdoor conditions. However, it is recommended to bring indoors during extreme weather conditions. The included 2" swivel hook makes it easy to hang the spinner and place in the desired location.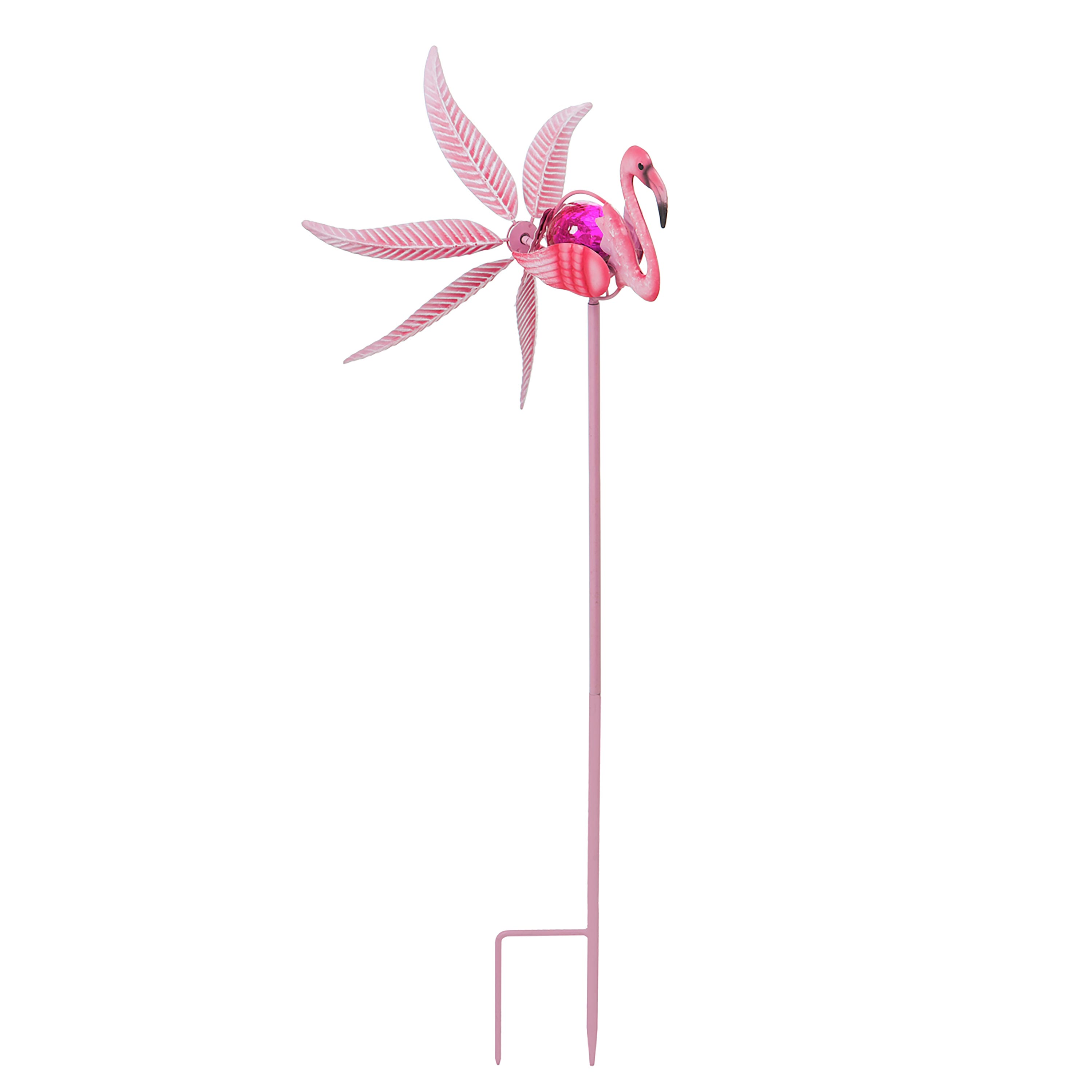 $29.95
Our Solar Flamingo Wind Spinner is an artistic expression with features sure to wow guests. The body of this bird includes spinning metal tail feathers and a crushed glass globe with solar powered LED lights inside. The Flamingo's colors in vibrant shades of pink and coral remind you of a tropical scene. The painted metal tail feathers create an omni-directional spinner with kinetic motion in the daytime and at night. The spinner's crushed glass orb illuminates at night creating a pink glow. The LED lights used to create this light are solar powered. A pink stake keeps this fanciful Flamingo firmly in the ground. You'll be excited to display this work of art in a garden or flower bed. This piece will add color any time of year, even after your flowers are gone.
For the perfect gift for any occasion, look no further than this Sunnydaze 12" Wind Spinner. Made from durable stainless steel material this wind spinner is sure to be long-lasting. The aerodynamic shaped wind spinner and swivel hook allows the spinner to smoothly twirl in the breeze. The wind spinner may also be used on a powered motor so it may enjoy indoors or outdoors when there is not enough breeze.