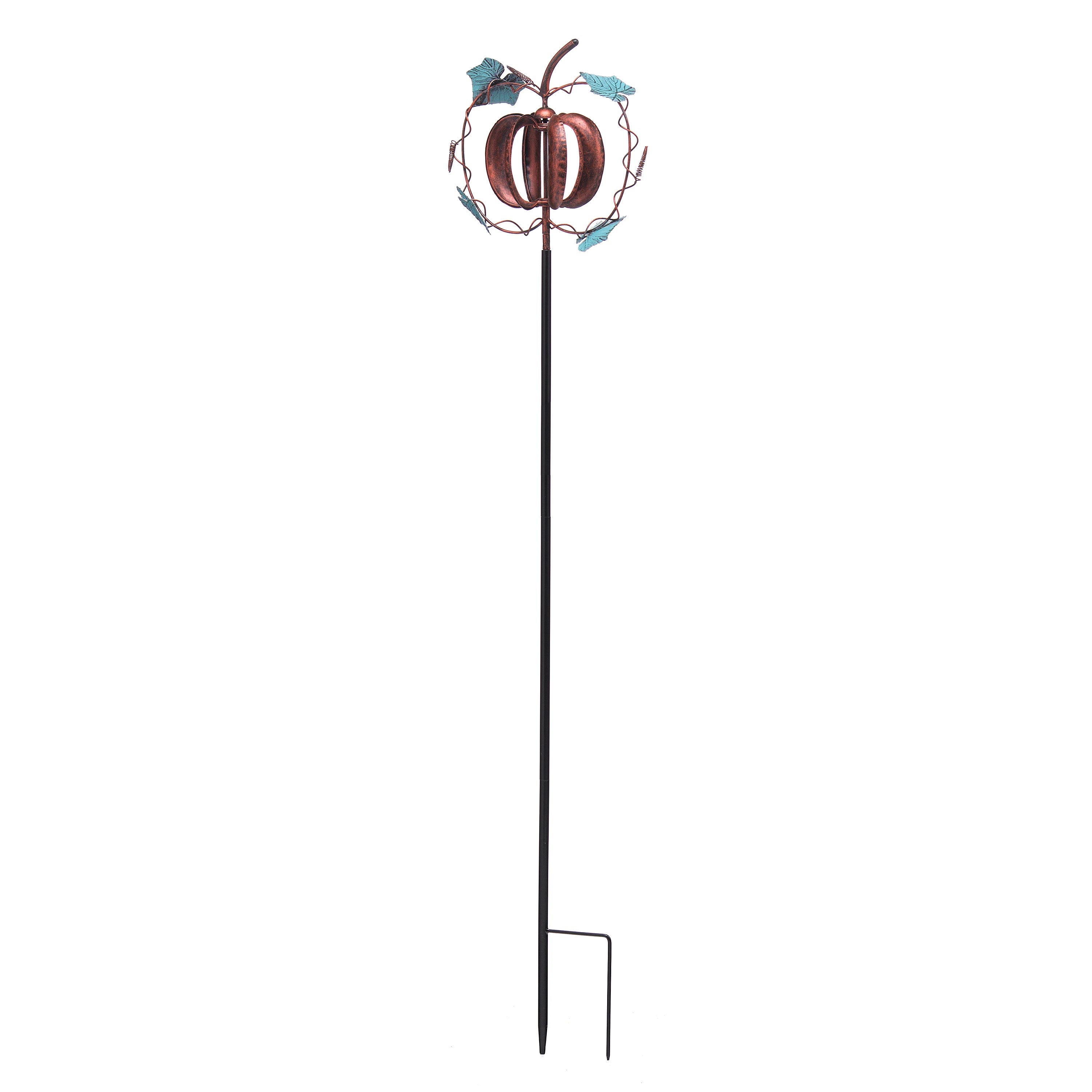 Stake this Pumpkin Wind Spinner anywhere in your yard to add kinetic artwork and a decorative touch to your outdoor spaces. Copper-colored spinning pumpkin and frame have hammered detailing, while the verdigris leaf accents have realistic veining. The medium 4'H size is ideal to display among shrubs and plants without overpowering the landscape. Mount this spinner in your garden, front or back yard or flower bed. It's an easy and cheerful update for fall, Halloween or Thanksgiving. Two-tone brushed copper and antique blue painted metal complement each other and shrubs beautifully. A quick and easy update that will brighten your yard - just push the pronged stake into the ground. Durable metal construction with a powder-coat finish.
$39.95
Related Products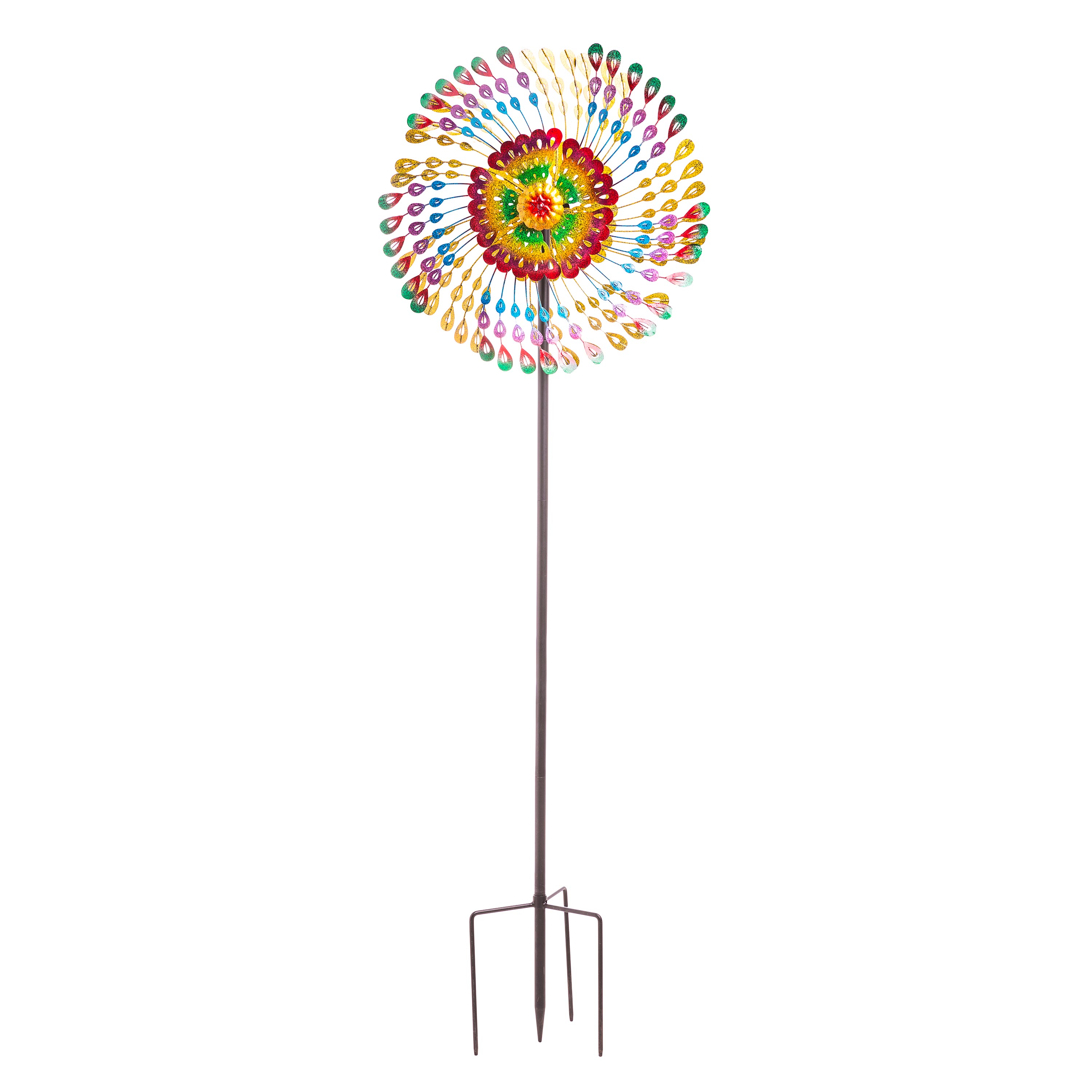 $99.95
This Rainbow Feathers Wind Spinner is a delight to watch. Dozens of tiny feathers in a rainbow of colors give this bright spinner presence and character. The spinner is painted bright yellow on the back side of each rotor. Two bi-directional rotors create a flurry of movement and color in the breeze. Each feather is finely cut with lots of detail. Multiple layers of feathers form the rotors and the center of the spinner, resembling a flower. The brilliant color adds drama to your garden any time of year. When the breeze blows, this spinner becomes art in motion. Try it in the yard, near the entrance, by the deck or next to the mailbox. It's a statement that can't be missed! Metal with a sturdy three-prong ground stake.
$79.95
Take your garden for a spin with this colorful piece. Two independently spinning wheels add movement and interest. Metal20" W x 60" H x 5-1/2" DAssembly required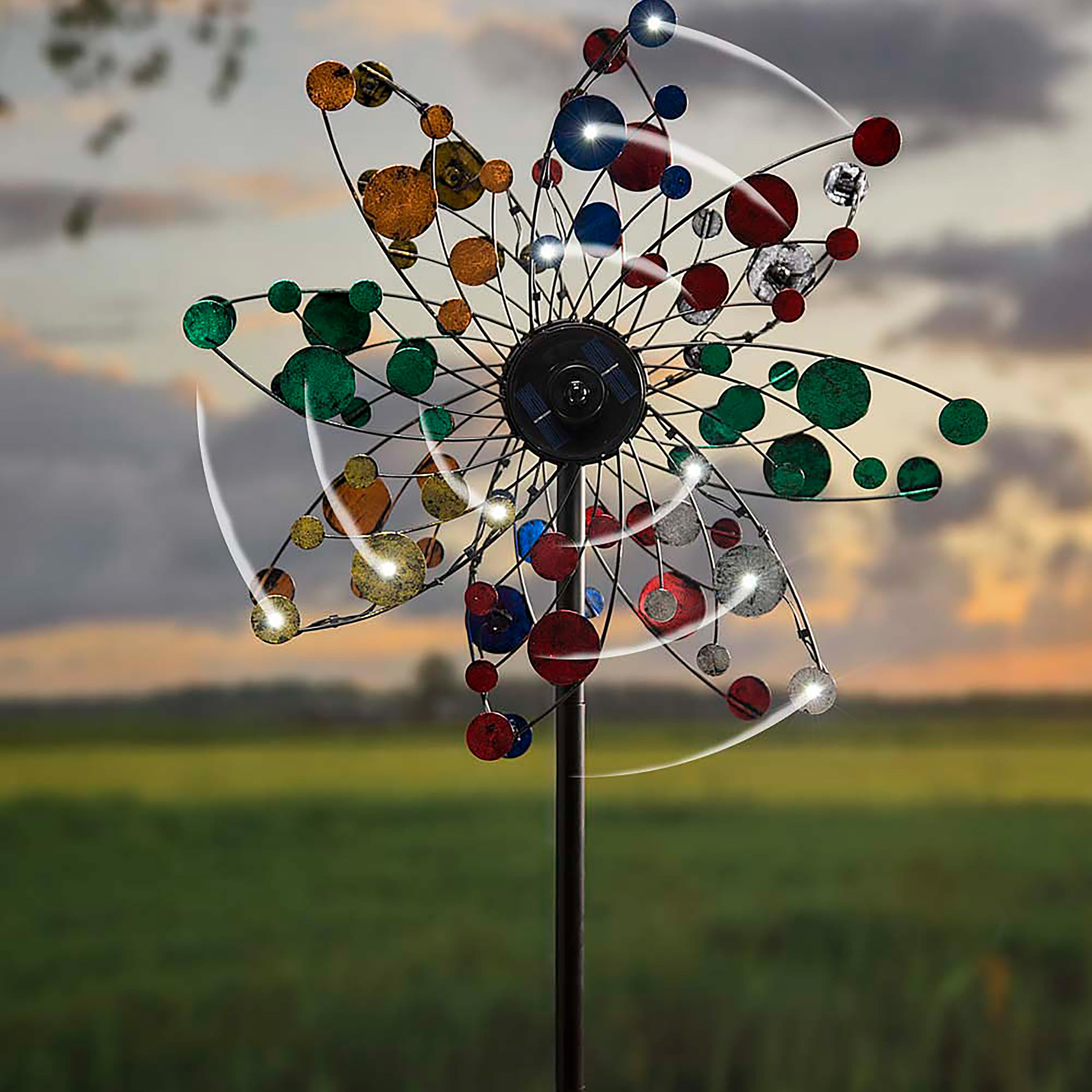 Our Solar Confetti Wind Spinner with LED Lights is an eye-catching spin on our best-selling Confetti Spinners. For a fantastic show day and night, this garden spinner's patented design features a solar panel built directly and seamlessly into the wind spinner's center. Several of the solar garden spinner's colorful metallic circles are embedded with tiny white LED lights. During the day the solar panel soaks up the sun and when the blades spin at night, you'll see a circle of light! An entertaining accent for any lawn or garden. Metal construction with a painted finish.