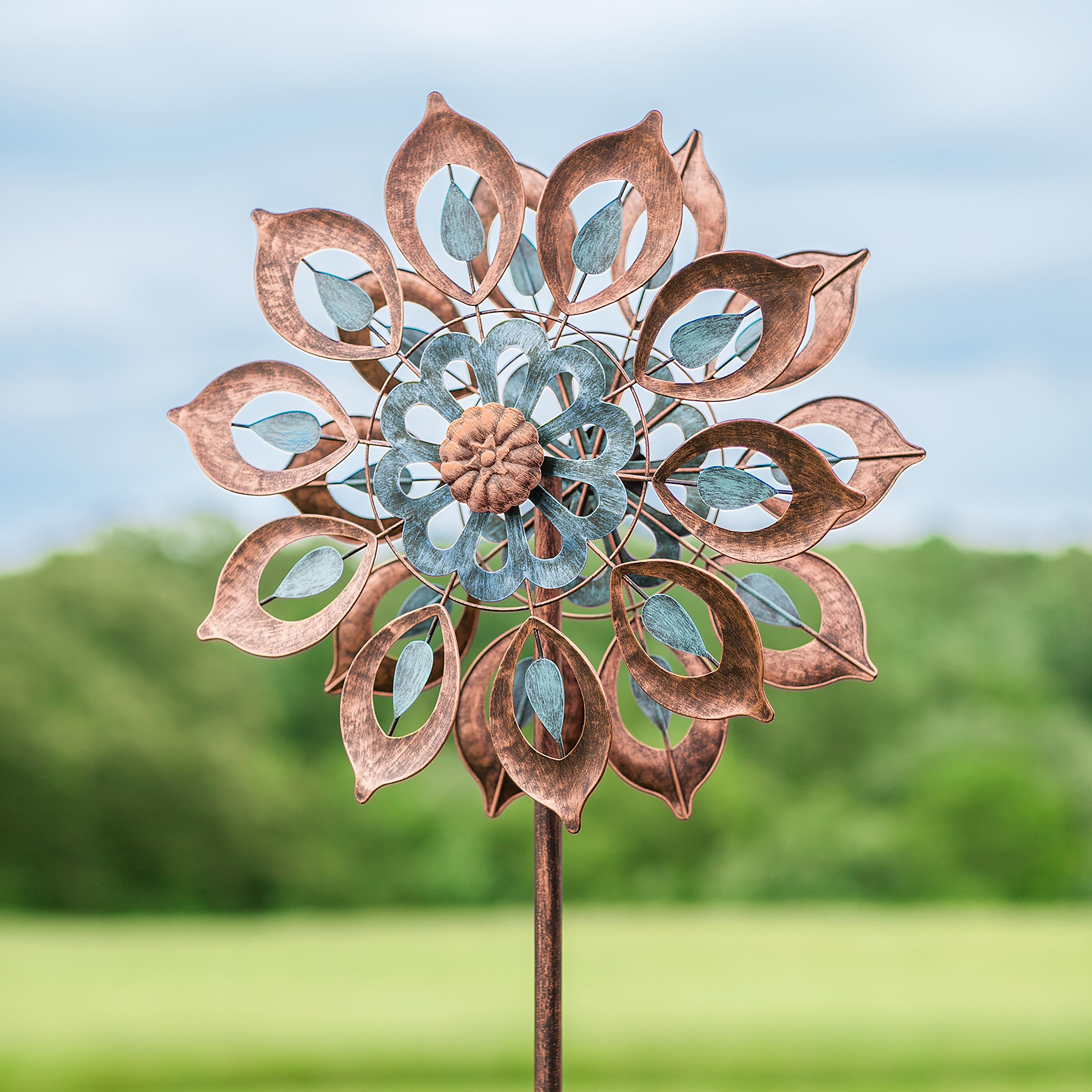 A grand display, our Copper Lily Wind Spinner catches the breeze from any direction. The intricate petal-in-petal design adds drama and dimension even when there's no breeze. The two-tone brushed copper and antique blue finishes contrast beautifully for a bright display you'll love. It adds color to your yard in all four seasons. Watch while the breeze sends the bidirectional rotors into a whirlwind of spin for an amazing display of art in motion. Truly a mesmerizing spectacle to enjoy! Mount this painted metal spinner anywhere in your landscape: garden, front or back yard, flower bed, along a pathway. The matching brushed copper post has a three-prong stake for secure installation.
$89.95
Related Products
$89.95
Contrasting turquoise and copper colors create a lovely effect when a breeze sets this spinner into motion. We recommend cleaning and lubricating it annually to keep it running smoothly. Powder-coated steel 24" W x 84" H x 10-1/4" D Assembly required
$69.95
There's something really satisfying about watching things dance and sway in the wind. It's a time of rare stillness for you, sitting and watching what the wind's kinetic energy is capable of. The cupped, upswept leaves of this impressive spinner, fashioned in contrasting burnished brown and turquoise colors, add mesmerizing movement, dimension, and joy to your garden. Steel20" in diameter x 75" H (including 11" ground stake)Installed height is 64"7.5 lbs. Assembly requiredGardener's Supply Exclusive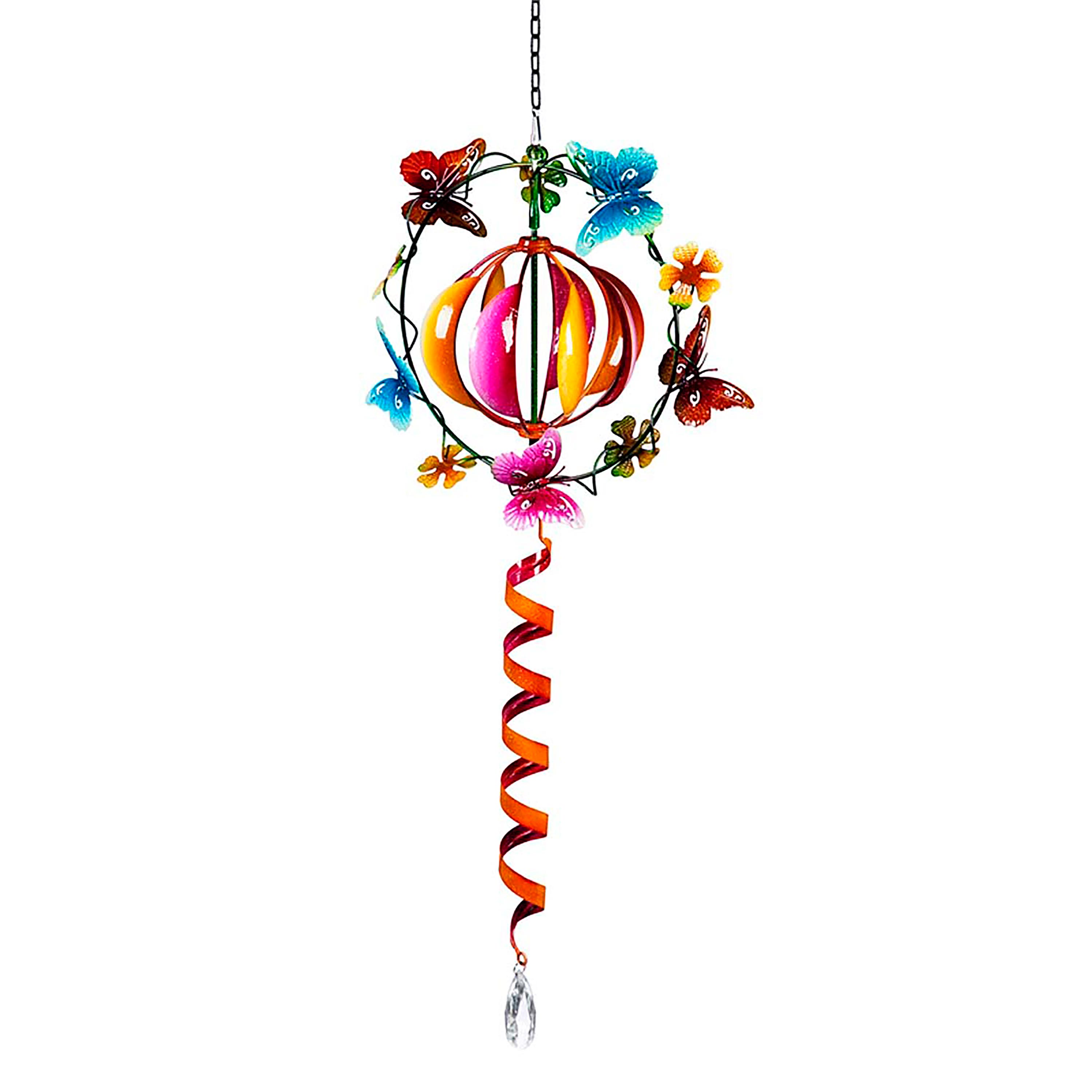 $39.95
Harness the power of Mother Nature and enjoy the beauty of your outdoor space with our florals and butterflies hanging wind twirler. The vibrant design comes alive with each passing breeze, producing a mesmerizing visual show. Crafted from powder-coated metal, the piece is durable and will hold up against the elements. The spinner comes ready to hang from a shepherd's hook (sold separately), post, or tree branch. It can also be used with our hanging spectrum spinner motor (sold separately) to keep twirling gracefully even when it's not breezy. Simply place on the motor's bottom hook and flip the on/off switch to get the spinning started!