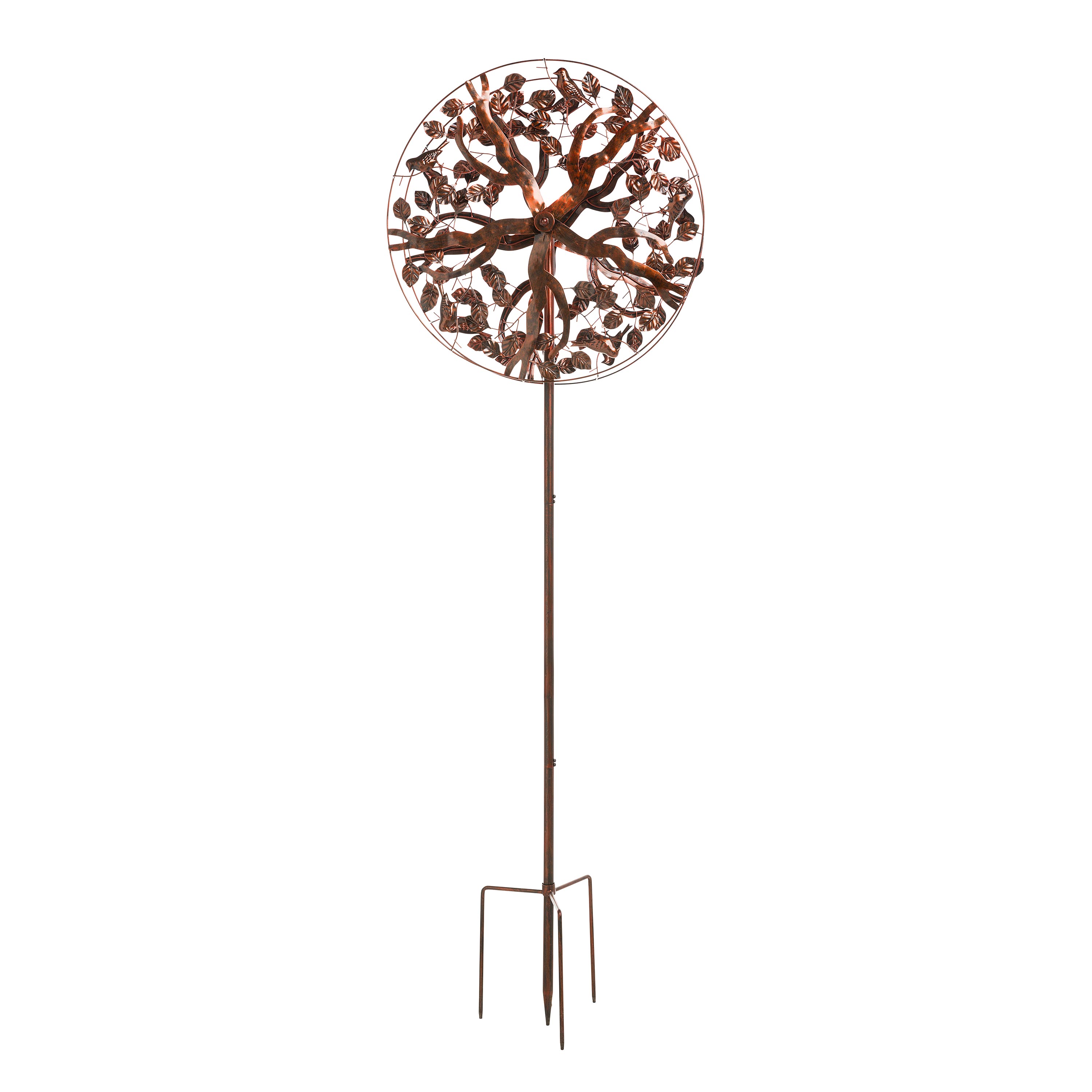 Our Tree of Life Metal Wind Spinner is Mother Nature-approved and full of leafy beauty. The elegant leaf-accented rotors form a pleasing circular shape that moves in the wind just like tree branches. Sweet songbirds perch in the metal spinner's boughs for additional natural appeal. Display this kinetic art at the end of your driveway, near your porch, or out in the yard for eye-catching appeal any time of year. Spinner simply stakes in the ground. Watch it come to life! Elegant copper-colored finish will look classic with any outdoor décor. Metal spinner and pole with three-prong stake. It's a great instant update, and a fun landscape gift for your favorite gardener.
$109.95
Related Products
$69.95
There's something really satisfying about watching things dance and sway in the wind. It's a time of rare stillness for you, sitting and watching what the wind's kinetic energy is capable of. The cupped, upswept leaves of this impressive spinner, fashioned in contrasting burnished brown and turquoise colors, add mesmerizing movement, dimension, and joy to your garden. Steel20" in diameter x 75" H (including 11" ground stake)Installed height is 64"7.5 lbs. Assembly requiredGardener's Supply Exclusive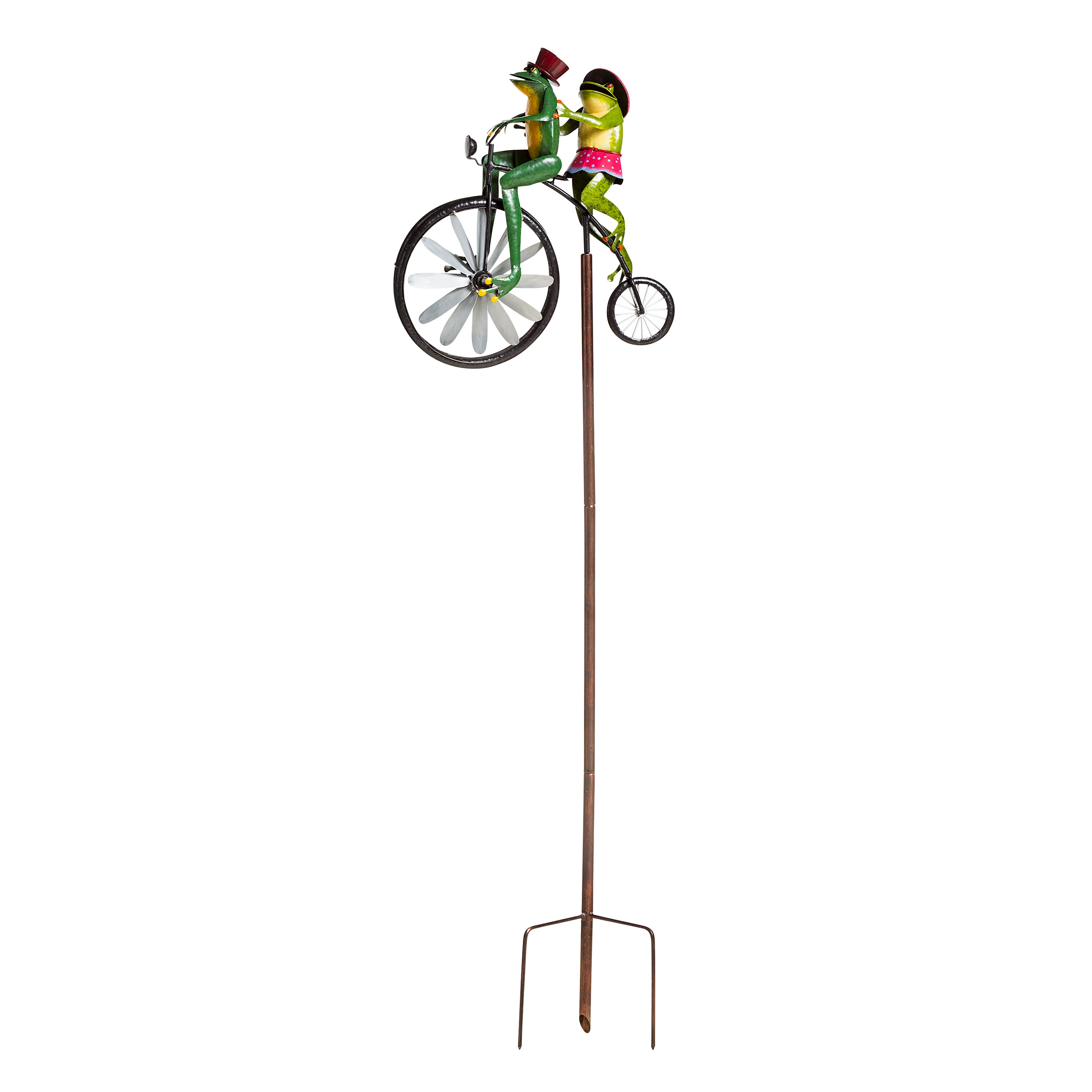 $89.95
Our unique Bicycling Frogs Wind Spinner will bring a smile every time you look at it. This wonderful, whimsical garden art features two colorful frogs aboard a vintage penny farthing style bicycle built for two. It only takes a slight breeze to get the wheel spokes to spin, and the driving frog's jointed legs move along as if he's pedaling. The entire bicycle rotates around the stake as well, offering different views of the piece. These frogs are dressed to impress with the driver in a jaunty top hat and his lovely companion in a polka-dotted miniskirt and brightly polished nails. Each is handmade in Bali and hand painted in cheerful color.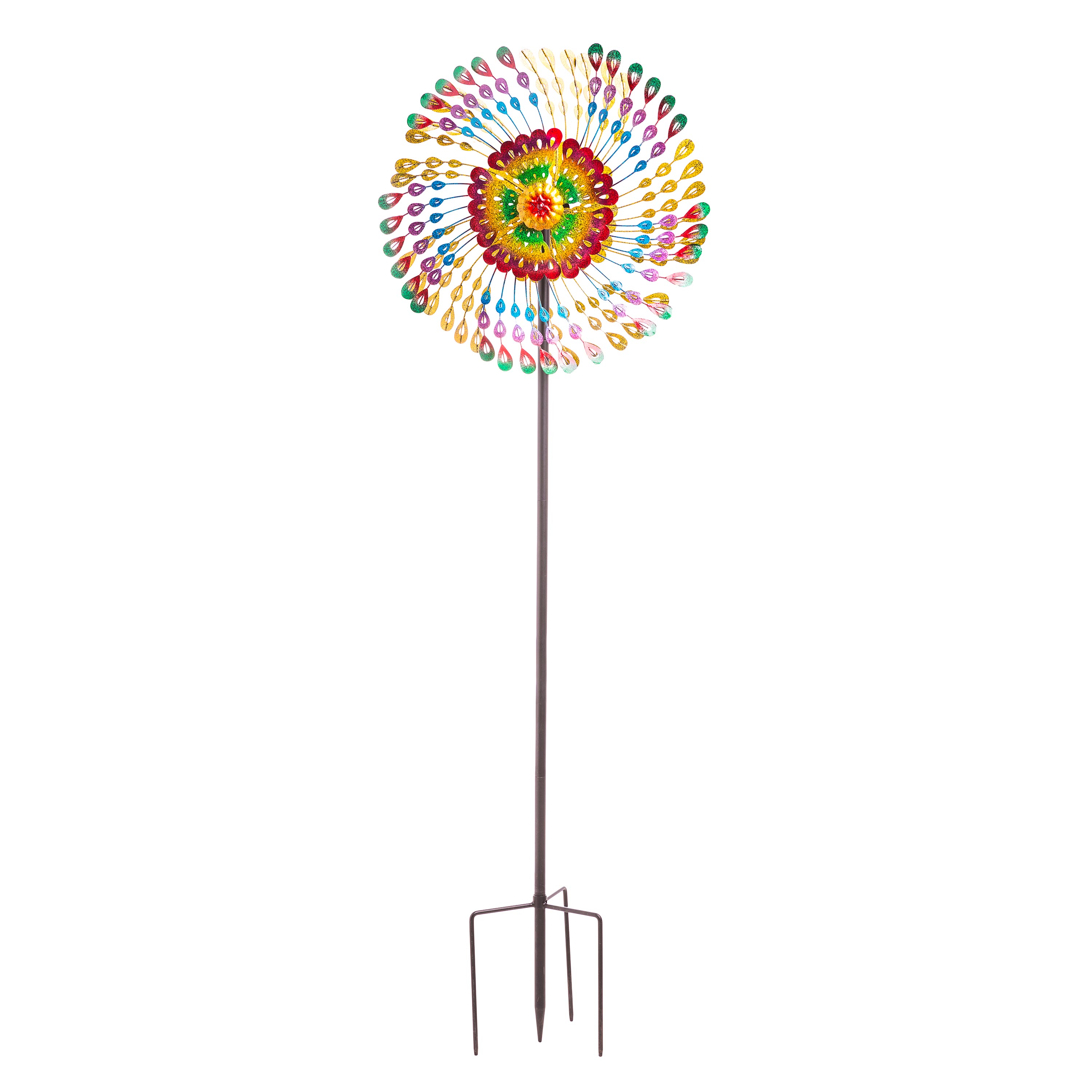 $99.95
This Rainbow Feathers Wind Spinner is a delight to watch. Dozens of tiny feathers in a rainbow of colors give this bright spinner presence and character. The spinner is painted bright yellow on the back side of each rotor. Two bi-directional rotors create a flurry of movement and color in the breeze. Each feather is finely cut with lots of detail. Multiple layers of feathers form the rotors and the center of the spinner, resembling a flower. The brilliant color adds drama to your garden any time of year. When the breeze blows, this spinner becomes art in motion. Try it in the yard, near the entrance, by the deck or next to the mailbox. It's a statement that can't be missed! Metal with a sturdy three-prong ground stake.