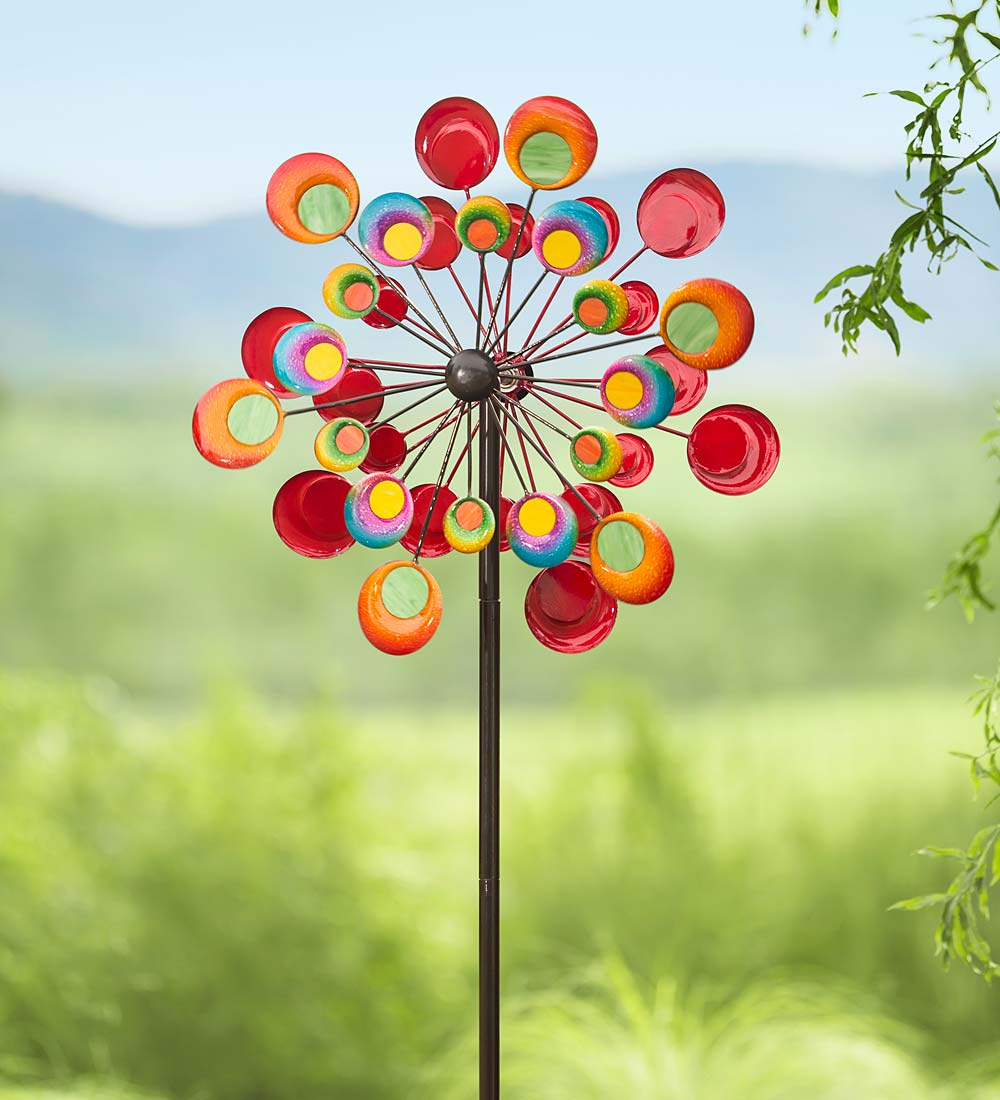 Our Cosmic Wind Spinner brings spectacular style to your universe. This eye-catching garden accent features colorful metal discs with glass centers for a mesmerizing show that's out of this world. Place it in your front yard or garden for an extraordinary display of color and motion in any season. Sturdy metal construction; bright electroplated finish.
$99.95
Related Products
Was:
$229.00
Now:
$148.85
Swallows are fantastic flyers and aerial feeders, snapping insects right out of the air. They migrate in large groups, and their swoops and dives are delightful to watch. This wind spinner recreates some of that energy - as the distinctive, fork-tailed silhouettes catch the breeze, the structure starts to spin and creates the illusion of a swirling flock. Even when still, it conveys a sense of active movement. Stake it above some low plantings to add captivating depth and dimension. Looks great in large planters too! Powder-coated steel 19" in diameter x 91" H overall Approx. 82" H installed Assembly required Gardener's Supply Exclusive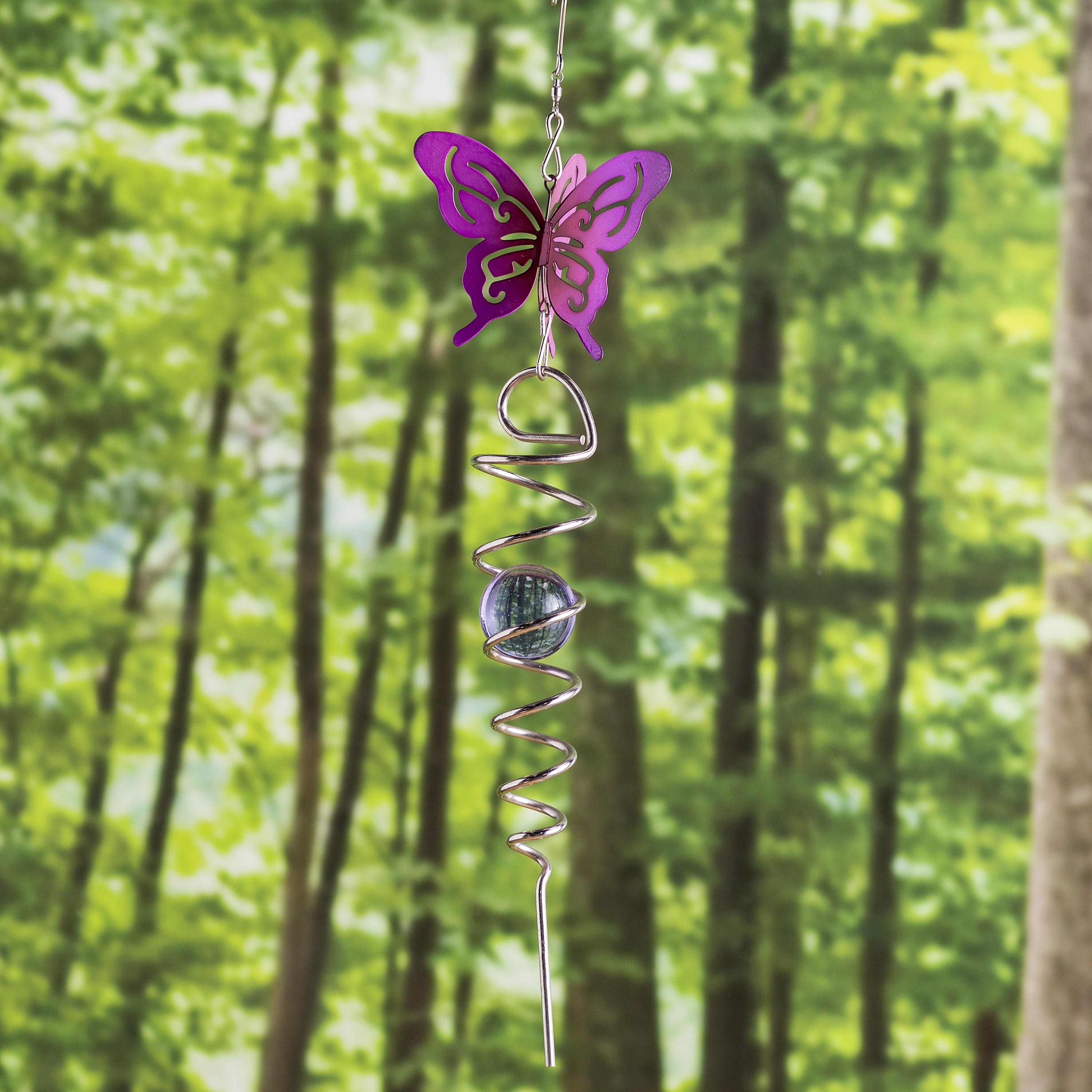 $29.95
Bring quiet beauty to your landscape with our eye-catching Illusion Swirl Hanging Wind Spinner with Glass Ball. Each is topped with a different dimensional icon that helps catch the breeze. Below it a mesmerizing optical illusion will spellbind you with its calm, repetitive motion as the glass ball within the metal spiral appears to move ever downward. It's really hard to stop looking at this beauty! Hang it on a shepherd's hook, the eave of your porch, a tree or an arbor. Unique, vertical design adds a subtle hint of color and kinetics to any space in your yard. Laser cut metal design is finished with a high-gloss ombre painted finish. Stainless steel corkscrew section with glass ball; hanging hook included.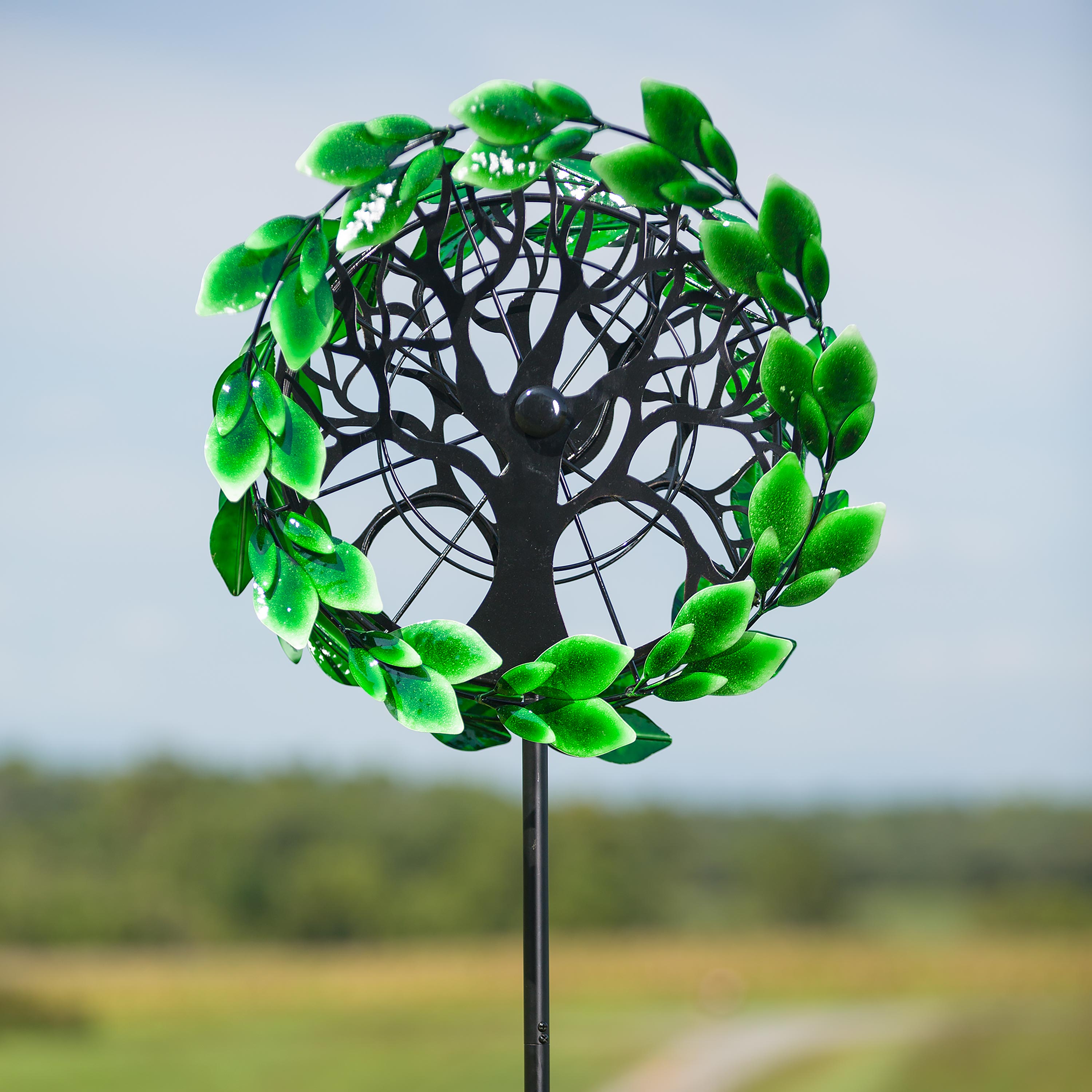 $129.95
Our Tree of Life Wind Spinner is rich in meaning and full of style. It makes a vibrant addition to your landscape with its bright green leaves and laser-cut tree motif. The Tree of Life illustrates the interconnection of all life on the planet, adding symbolism and meaning to our artful spinner. This spinner can catch a breeze from any direction to add color and eye-catching movement in any season. The tree on each side remains stationary, while the wreath of vibrant greenery spins around it. Made of sturdy metal with a durable finish, perfect for year-round display.