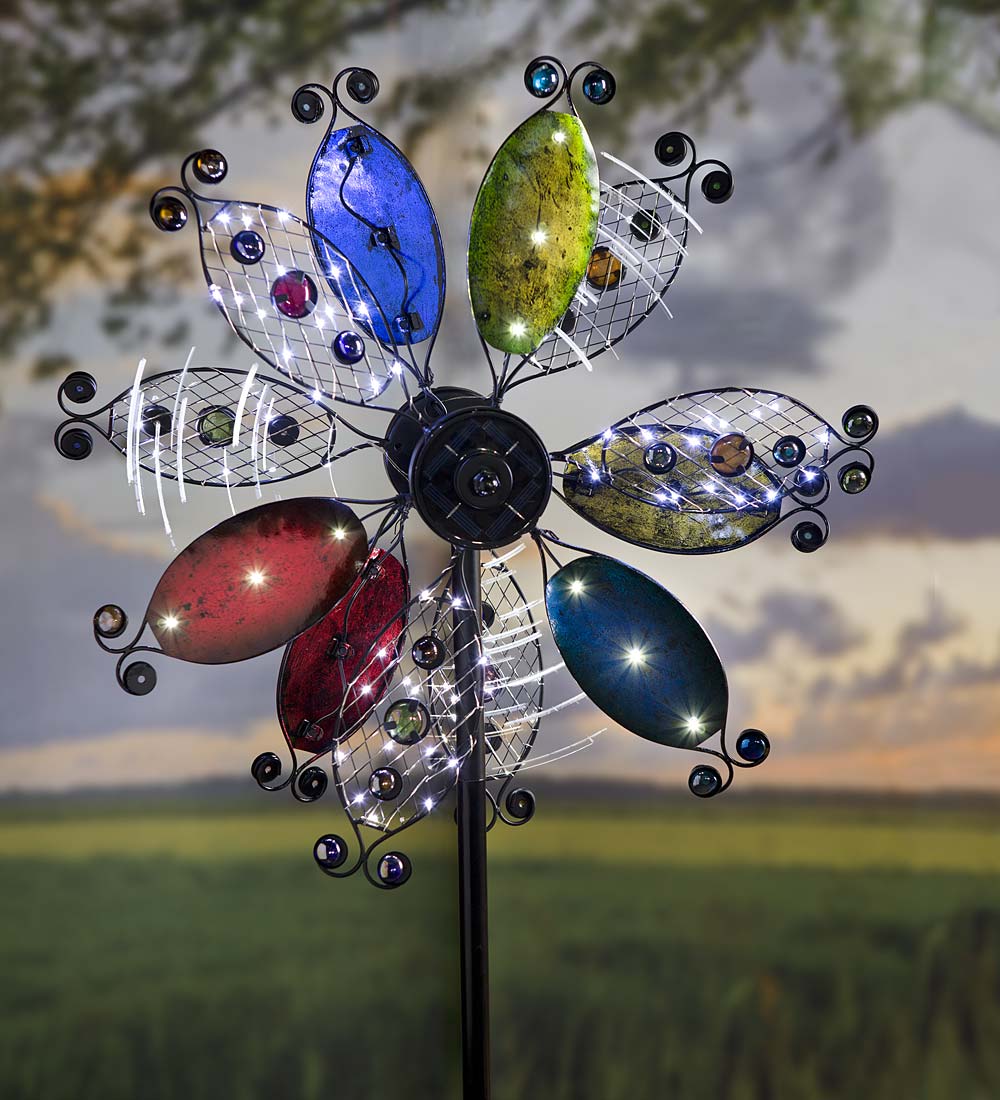 Your landscape beckons for a unique accessory, and this Galaxy Wind Spinner fits the bill! Made of durable metal, show off this work of art in your front yard, side garden or in a planter. As beautiful at night as it is during the day, this spinner features an integrated solar panel, delivering a show around the clock. Woven blades that resemble pretty, delicate wings are adorned with faceted gems that sparkle, without the need for solar power. Alternate blades are hammered and painted in fun colors. There are two propellers, each spinning in the opposite direction of the other for a fantastic visual display. This makes a great gift and collection to your yard art.
$129.95
Related Products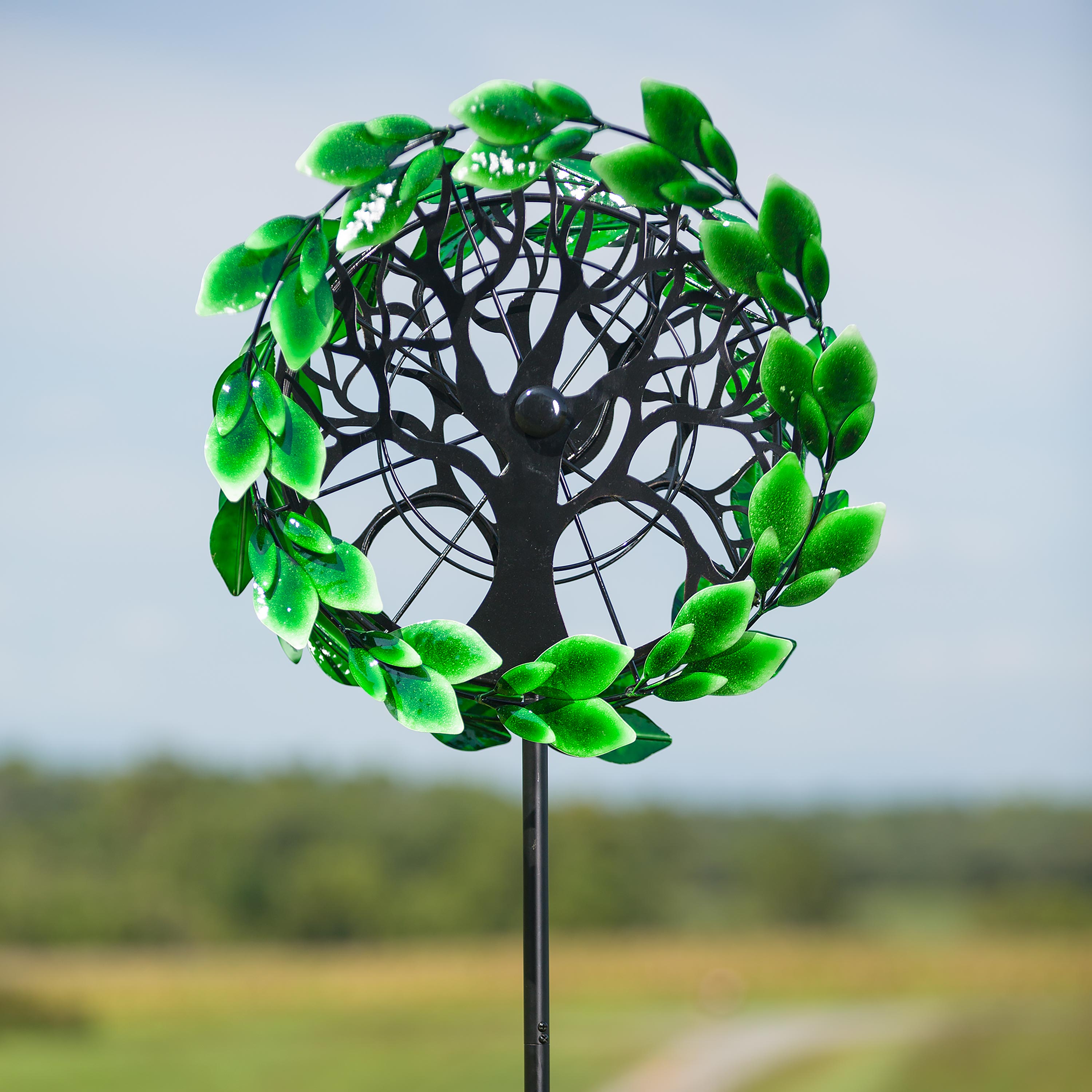 $129.95
Our Tree of Life Wind Spinner is rich in meaning and full of style. It makes a vibrant addition to your landscape with its bright green leaves and laser-cut tree motif. The Tree of Life illustrates the interconnection of all life on the planet, adding symbolism and meaning to our artful spinner. This spinner can catch a breeze from any direction to add color and eye-catching movement in any season. The tree on each side remains stationary, while the wreath of vibrant greenery spins around it. Made of sturdy metal with a durable finish, perfect for year-round display.
$79.95
Contrasting turquoise and copper colors create a lovely effect when a breeze sets this spinner into motion. We recommend cleaning and lubricating it annually to keep it running smoothly. Powder-coated steel 24" W x 84" H x 10-1/4" D Assembly required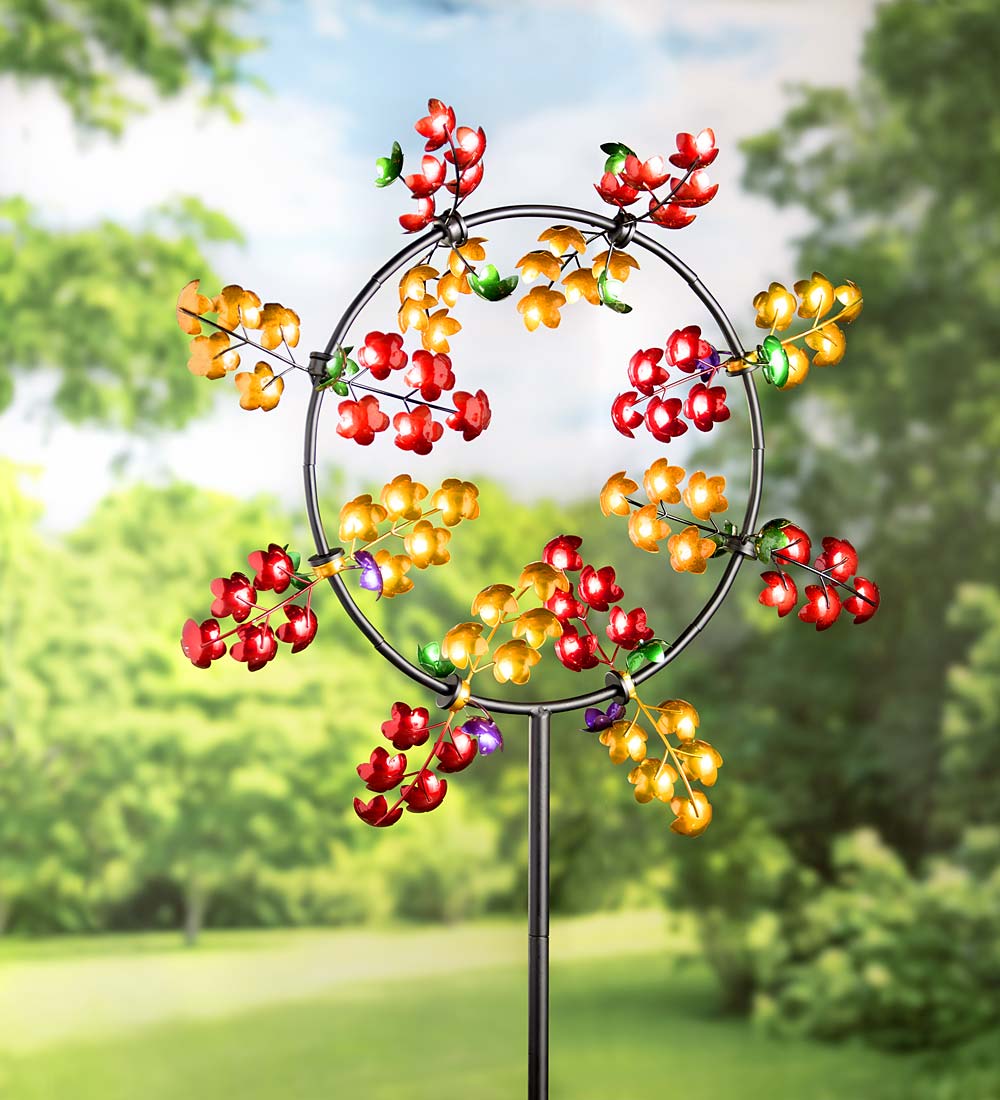 A smaller take on our impressive Jubilee Wind Spinner, this medium version is ideal for adding motion and color to more compact settings. Eight independent spinning rays with colorful cups each create a brilliant, multidimensional show in and around a center ring - you'll be mesmerized by the hypnotic, kaleidoscopic effect! Assembly required.