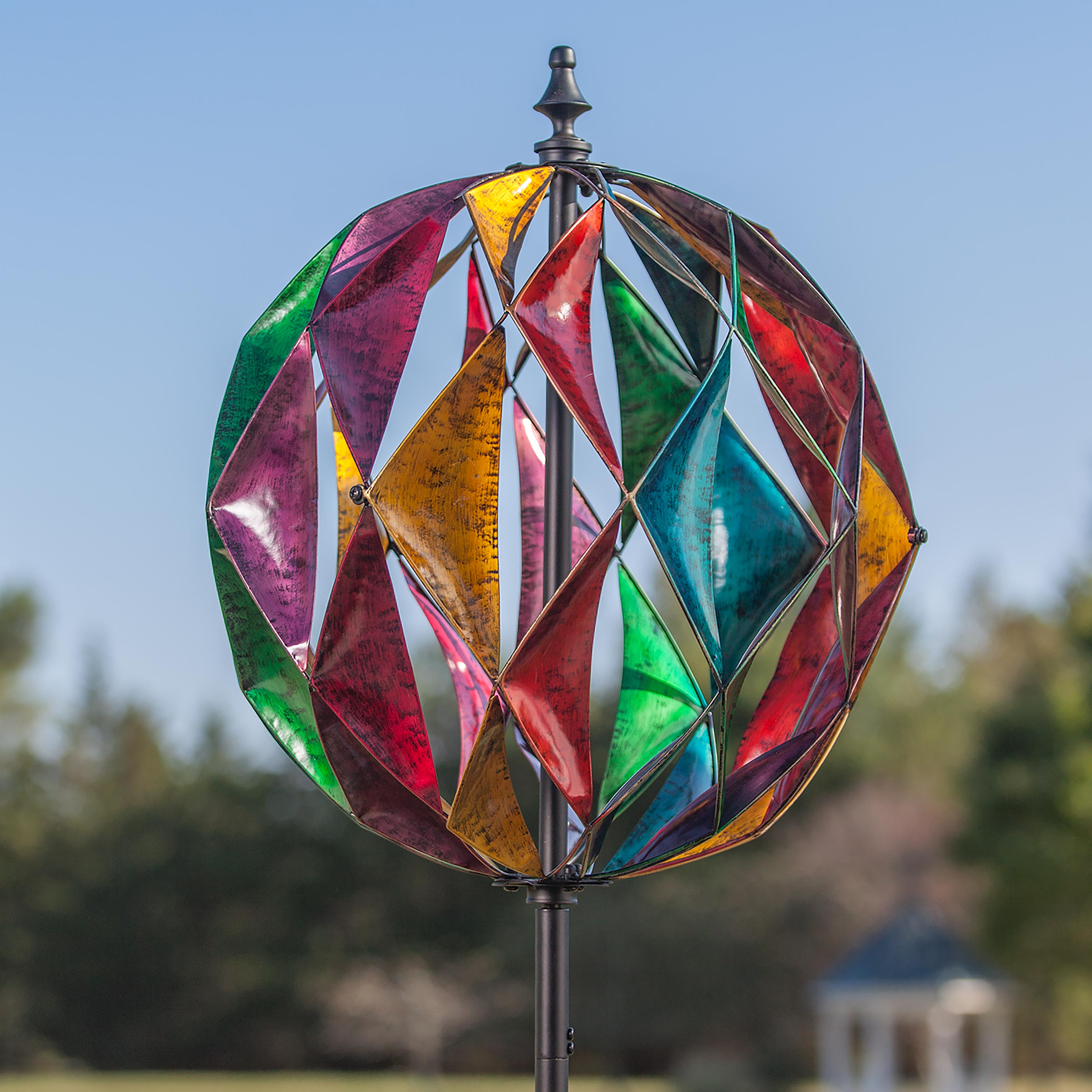 Our unique Harlequin Ball Wind Spinner features pieced metal triangles arranged to form a sphere-like shape. The design creates a harlequin affect that lends dimension even when it's not in motion. When the breeze blows, you'll love the mesmerizing movement of this spinner and the way it catches the light. Made of durable metal with a long-lasting combo finish of paint and foil for great color and depth. Plant this Ball Wind Spinner anywhere in your yard, and it enjoy its beauty all year long.
$119.95
Related Products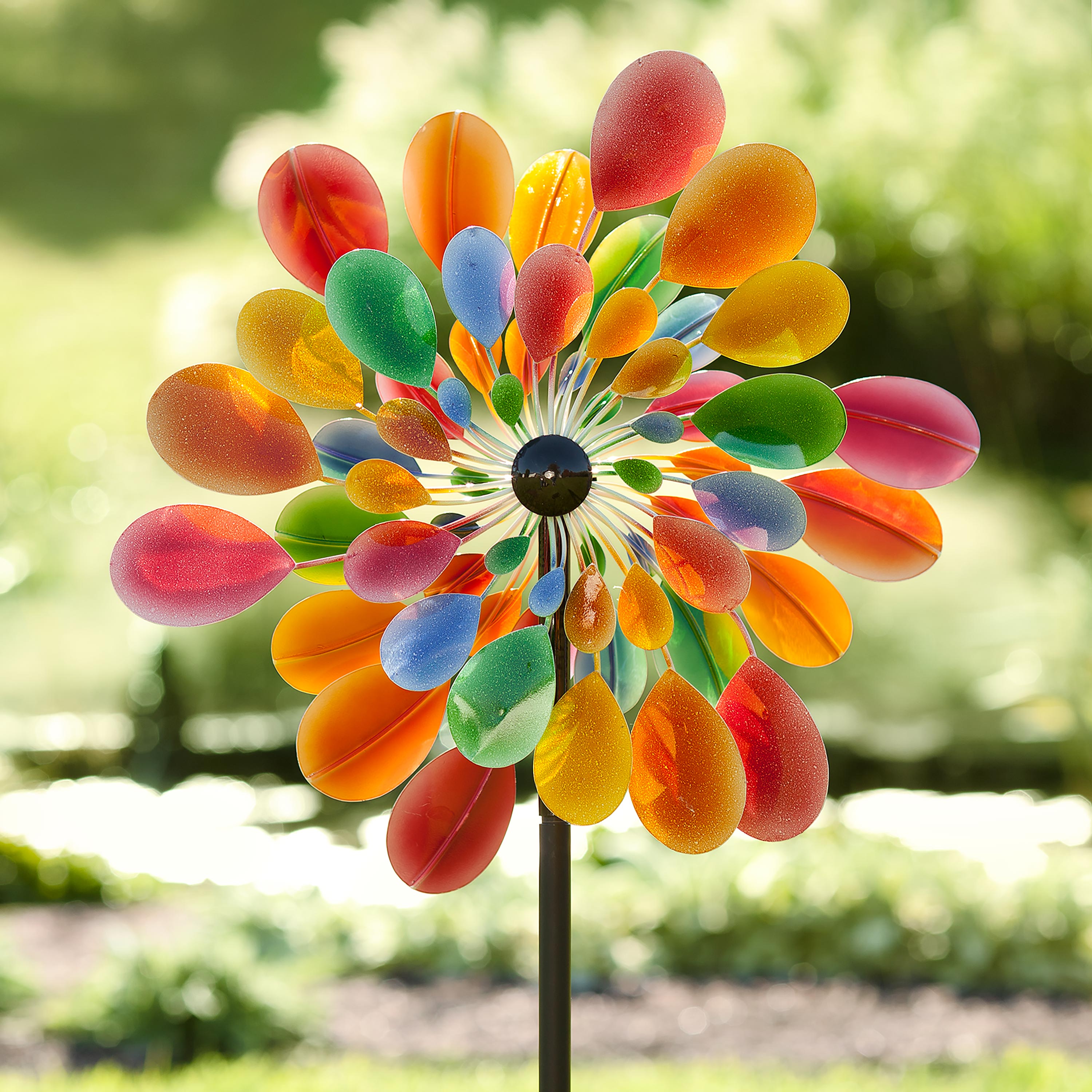 $79.95
Our Illusion Wind Spinner has multiple rotors with colorful, graduated petals sure to captivate. Even when it's not moving in the breeze, this vibrant piece of kinetic yard art catches the eye and enlivens your landscape. Made of metal with a colorful, all-weather finish, and ready to shine in any season. Easy assembly.
$69.95
There's something really satisfying about watching things dance and sway in the wind. It's a time of rare stillness for you, sitting and watching what the wind's kinetic energy is capable of. The cupped, upswept leaves of this impressive spinner, fashioned in contrasting burnished brown and turquoise colors, add mesmerizing movement, dimension, and joy to your garden. Steel20" in diameter x 75" H (including 11" ground stake)Installed height is 64"7.5 lbs. Assembly requiredGardener's Supply Exclusive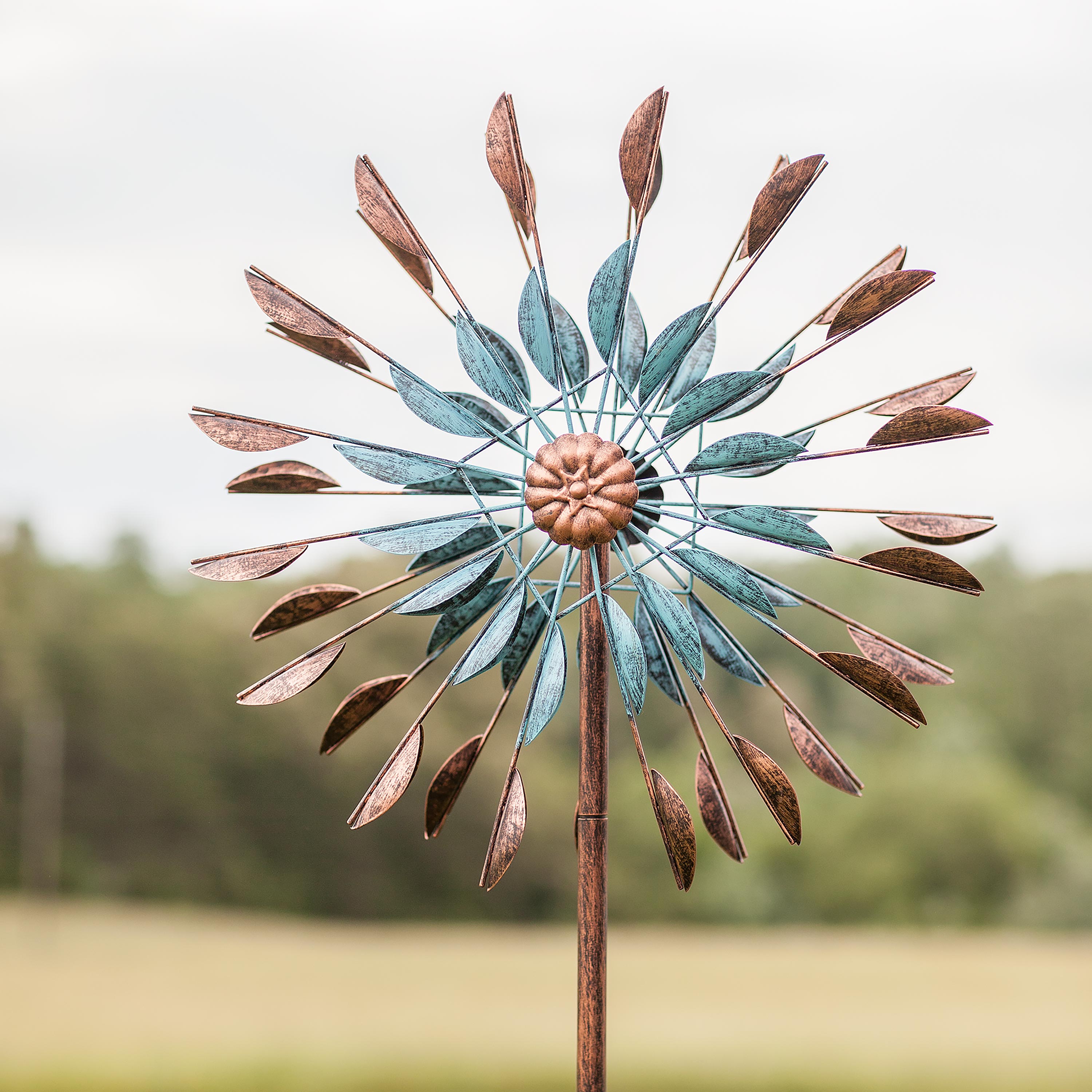 $89.95
A delight to watch, our Dandelion Wind Spinner will mesmerize you with its color and motion. The unique design is inspired by the seed head "puffball" that children make wishes upon. Two folded petals per spoke catch the breeze from any direction. The outer layer is two-tone brushed copper, while the inner layer is antique blue - the colors contrast beautifully and the effect is stunning. This spinner brings drama and dimension to your landscape even when there's no breeze. Plus, it adds color to your yard in all four seasons. Watch while the breeze sends the bidirectional rotors into a whirlwind of spin for an amazing display of art in motion. Truly a mesmerizing spectacle to enjoy! Mount this painted metal spinner anywhere in your landscape: garden, front or back yard, flower bed, along a pathway. The matching brushed copper post has a three-prong stake for secure installation.