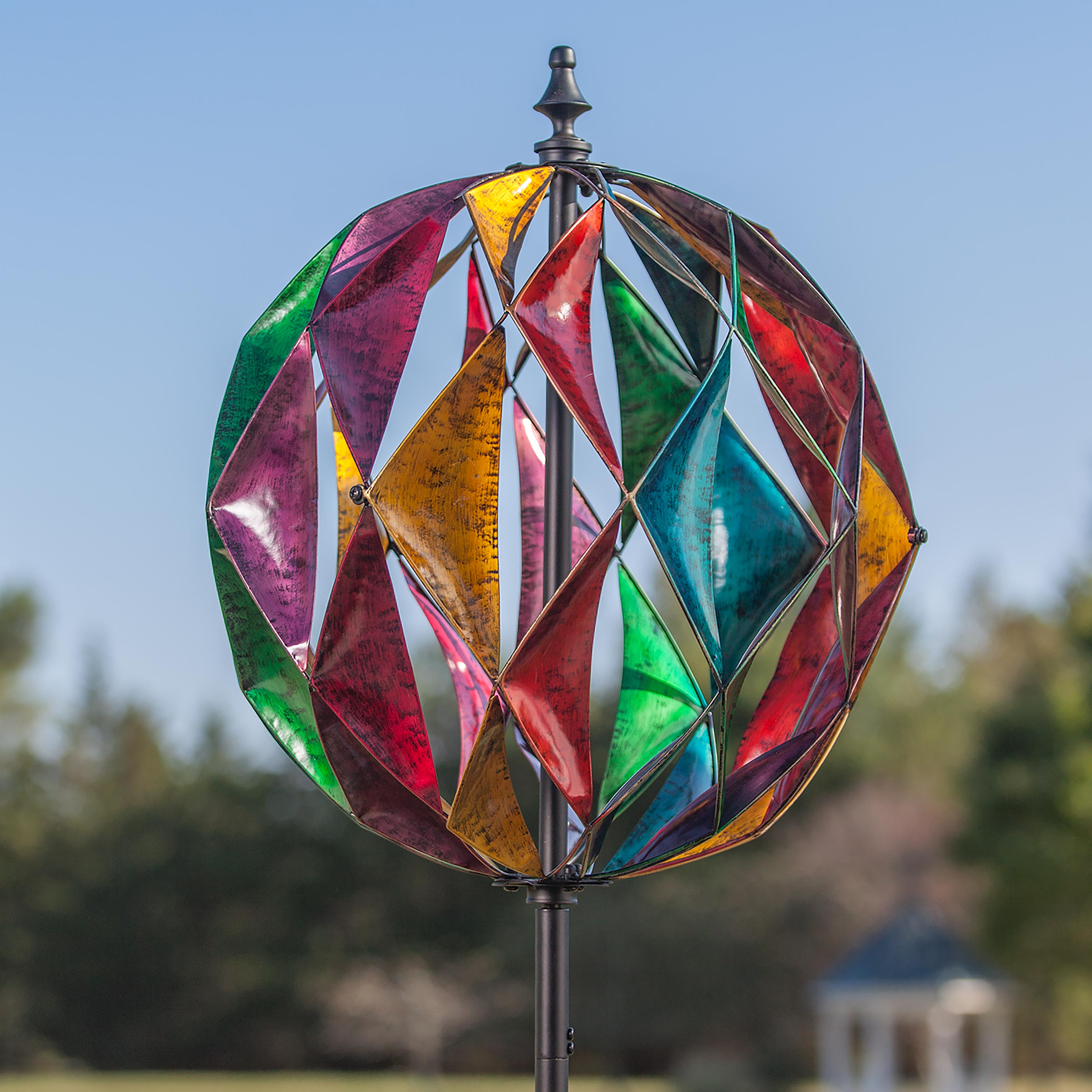 Our unique Harlequin Ball Wind Spinner features pieced metal triangles arranged to form a sphere-like shape. The design creates a harlequin affect that lends dimension even when it's not in motion. When the breeze blows, you'll love the mesmerizing movement of this spinner and the way it catches the light. Made of durable metal with a long-lasting combo finish of paint and foil for great color and depth. Plant this Ball Wind Spinner anywhere in your yard, and it enjoy its beauty all year long.
Related Products
$79.95
Contrasting turquoise and copper colors create a lovely effect when a breeze sets this spinner into motion. We recommend cleaning and lubricating it annually to keep it running smoothly. Powder-coated steel 24" W x 84" H x 10-1/4" D Assembly required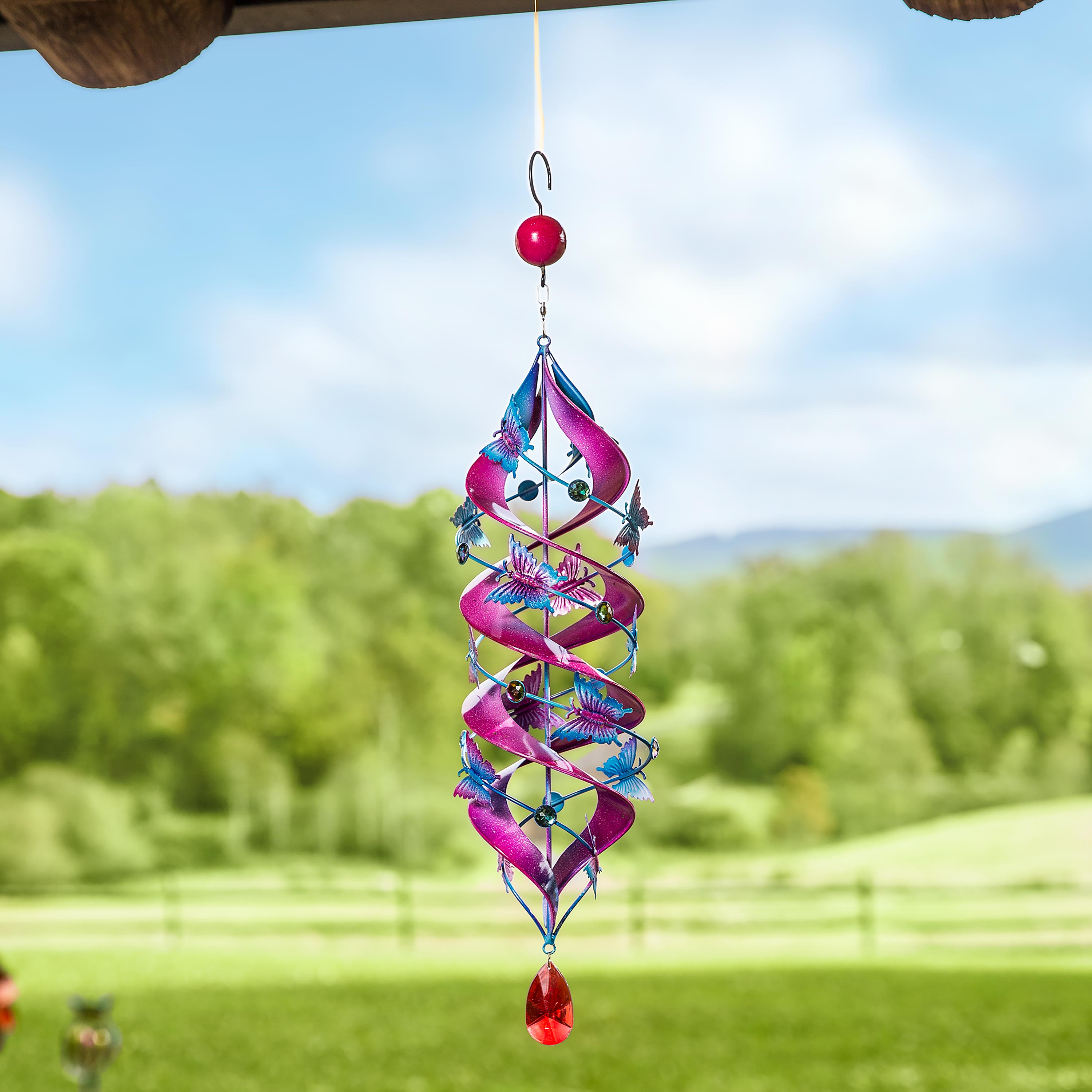 $39.95
Hang this Butterfly Helix Spinner from a deck or porch and watch the twirling colors in shades of pink and blue. Detailed metal spinner features butterflies attached to a helix design that spins in the breeze with mesmerizing motion. The painted finish is bright with a speckled effect, while a sphere and jewel accent the top and bottom of the spinner. Hanging hook included. This is a fun and easy outdoor accent!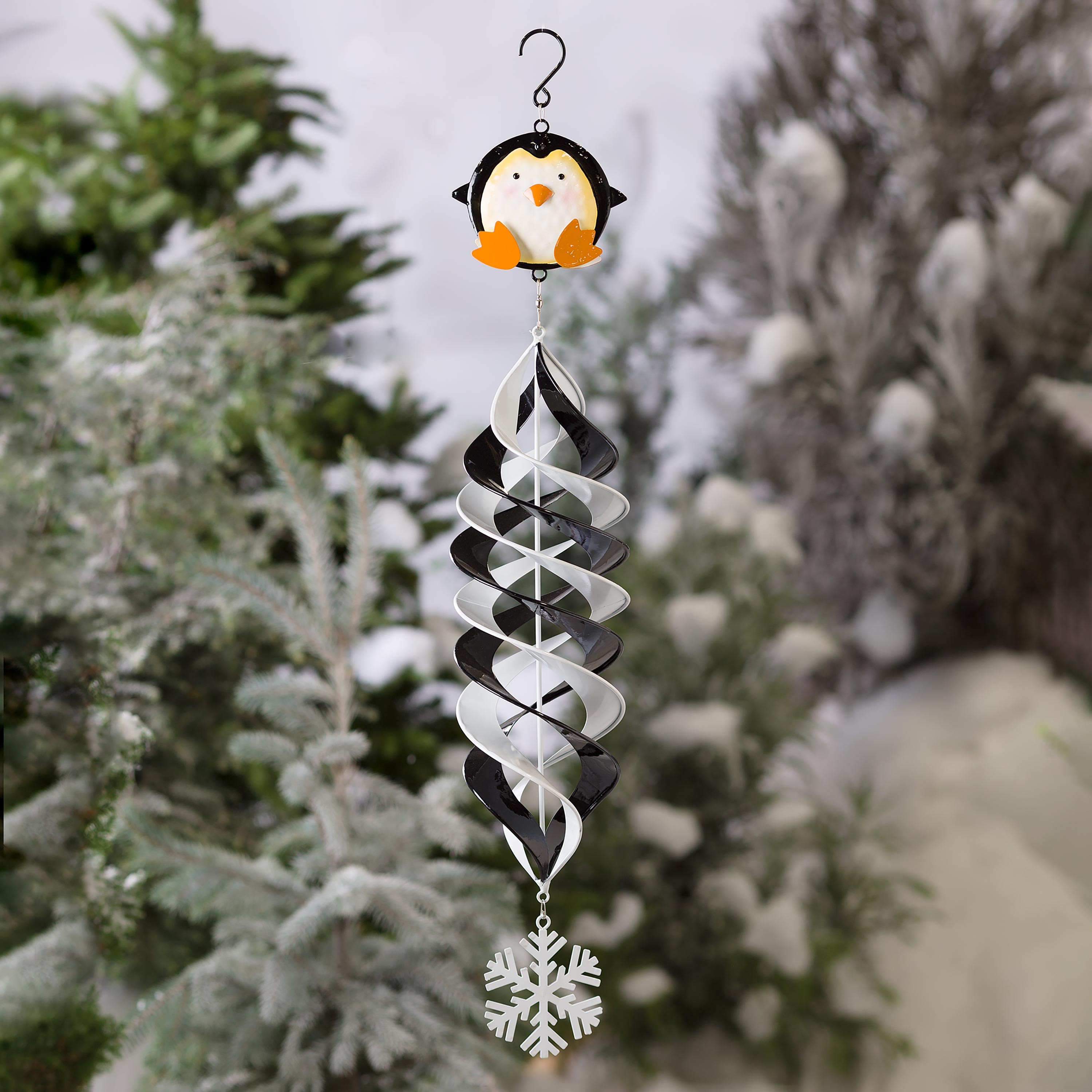 $29.95
Hang a Swirl Spinner in your yard to celebrate the holidays. Each metal spinner is delightfully painted in cheerful colors and is topped with a detailed seasonal icon with a holiday themed charm at the bottom. Hang on a tree or from a porch, tree or deck and enjoy them twirling in the breeze. Hanging hook included. A delightful decorating idea!