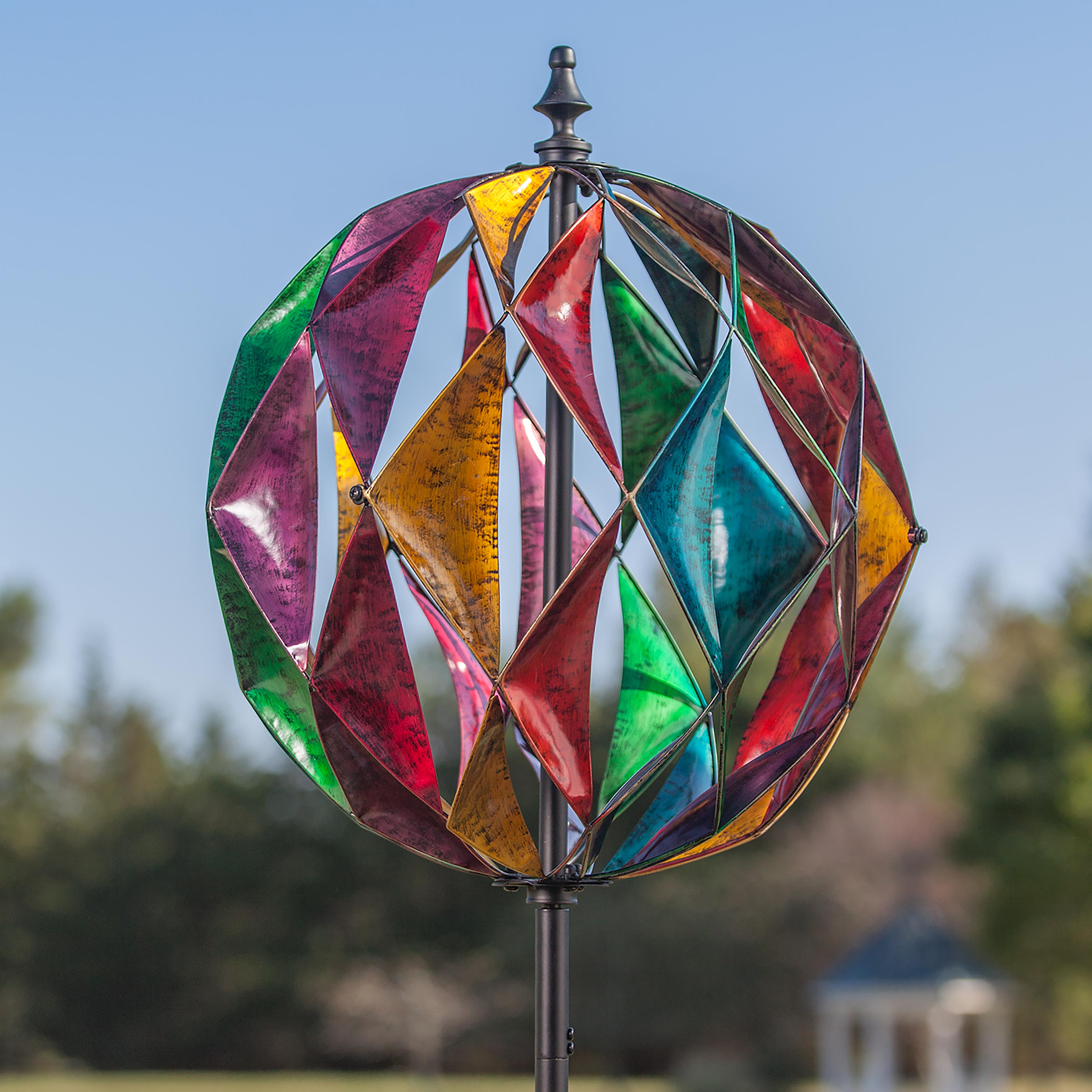 Our unique Harlequin Ball Wind Spinner features pieced metal triangles arranged to form a sphere-like shape. The design creates a harlequin affect that lends dimension even when it's not in motion. When the breeze blows, you'll love the mesmerizing movement of this spinner and the way it catches the light. Made of durable metal with a long-lasting combo finish of paint and foil for great color and depth. Plant this Ball Wind Spinner anywhere in your yard, and it enjoy its beauty all year long.
$119.95
Related Products
$149.00
Wind spinners and whirligigs have been popular accents in North American gardens for centuries. Created from polished stainless steel which won't tarnish or rust, this hypnotic gyroscope spinner is guaranteed to delight, and maybe even scare away a few hungry birds from your veggie garden in the process! Its mirror-like surfaces catch the sun, and the interior helix is set into motion by the slightest breeze. Stainless steel 16-1/4" in diameter x approx. 64" H installed Ground stake is 7-1/2" H Assembly required Gardener's Supply Exclusive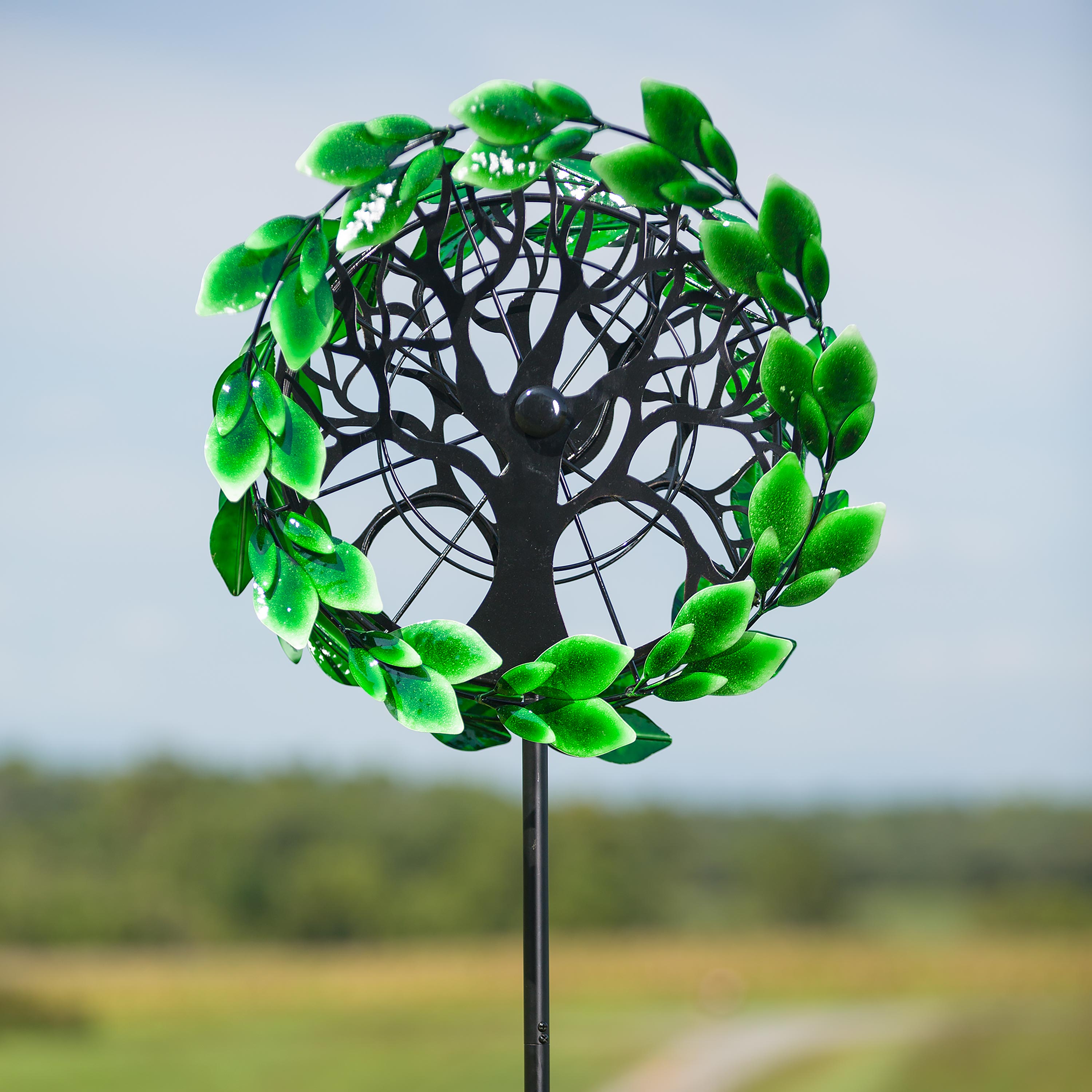 $129.95
Our Tree of Life Wind Spinner is rich in meaning and full of style. It makes a vibrant addition to your landscape with its bright green leaves and laser-cut tree motif. The Tree of Life illustrates the interconnection of all life on the planet, adding symbolism and meaning to our artful spinner. This spinner can catch a breeze from any direction to add color and eye-catching movement in any season. The tree on each side remains stationary, while the wreath of vibrant greenery spins around it. Made of sturdy metal with a durable finish, perfect for year-round display.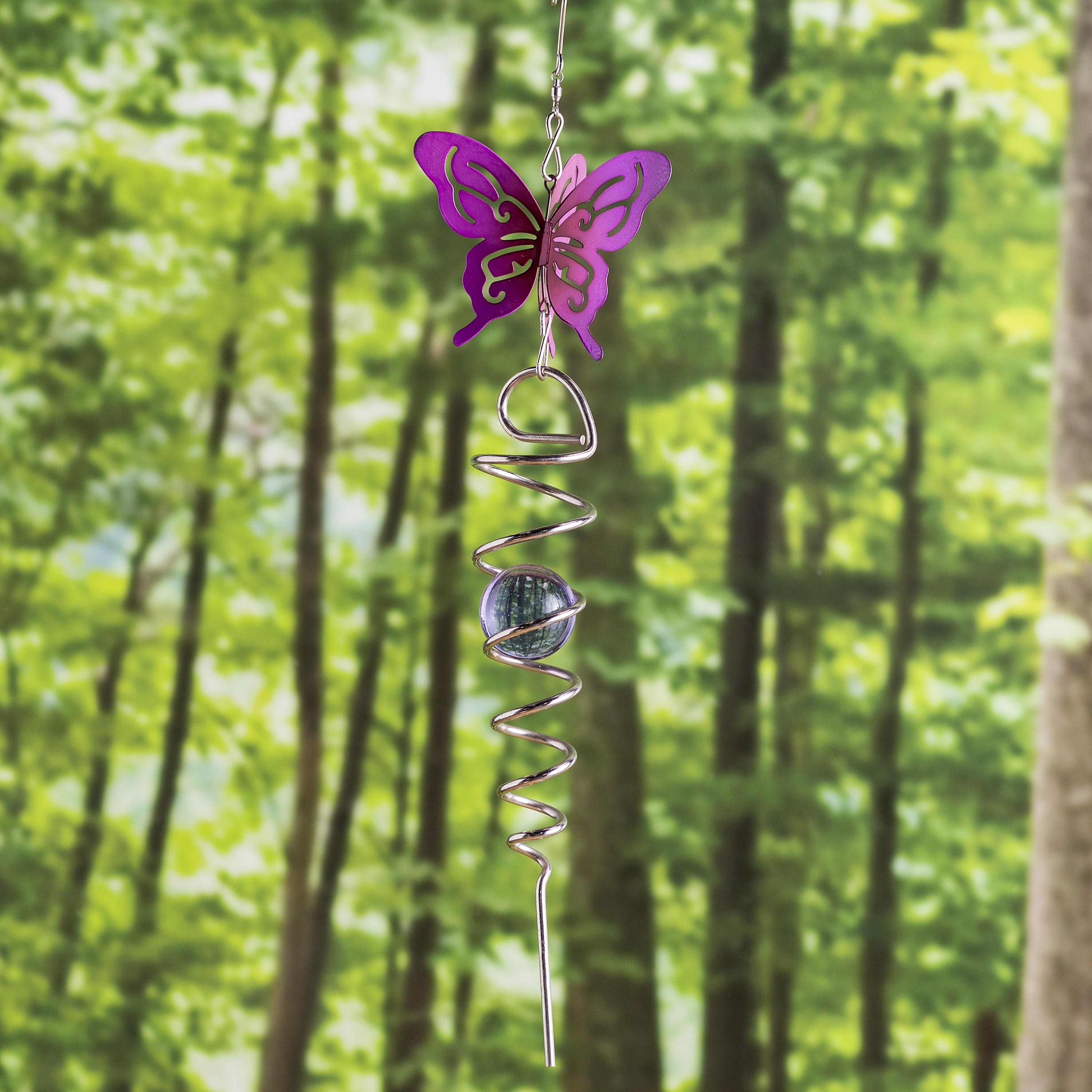 $29.95
Bring quiet beauty to your landscape with our eye-catching Illusion Swirl Hanging Wind Spinner with Glass Ball. Each is topped with a different dimensional icon that helps catch the breeze. Below it a mesmerizing optical illusion will spellbind you with its calm, repetitive motion as the glass ball within the metal spiral appears to move ever downward. It's really hard to stop looking at this beauty! Hang it on a shepherd's hook, the eave of your porch, a tree or an arbor. Unique, vertical design adds a subtle hint of color and kinetics to any space in your yard. Laser cut metal design is finished with a high-gloss ombre painted finish. Stainless steel corkscrew section with glass ball; hanging hook included.