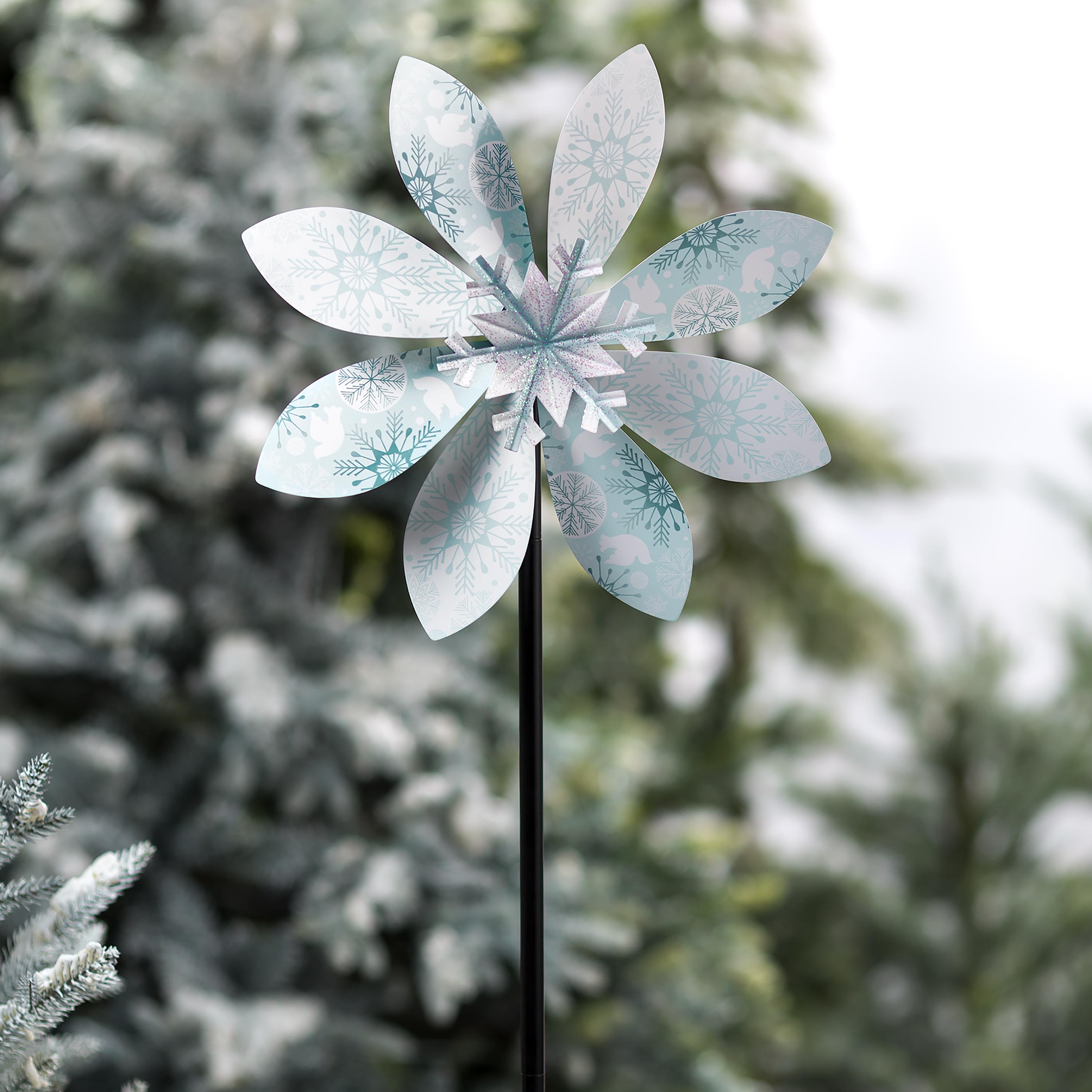 This Holiday Snowflake Spinner is fun, festive and affordable. It makes a great gift for someone special or a fun treat for your own yard. With its medium size, this Spinner won't overpower your landscape. It will add just the right amount of seasonal style and color to your walkway, flower bed, garden or patio space. The center is stationary, while the rotors spin. Metal with a printed design and high-gloss finish.
Related Products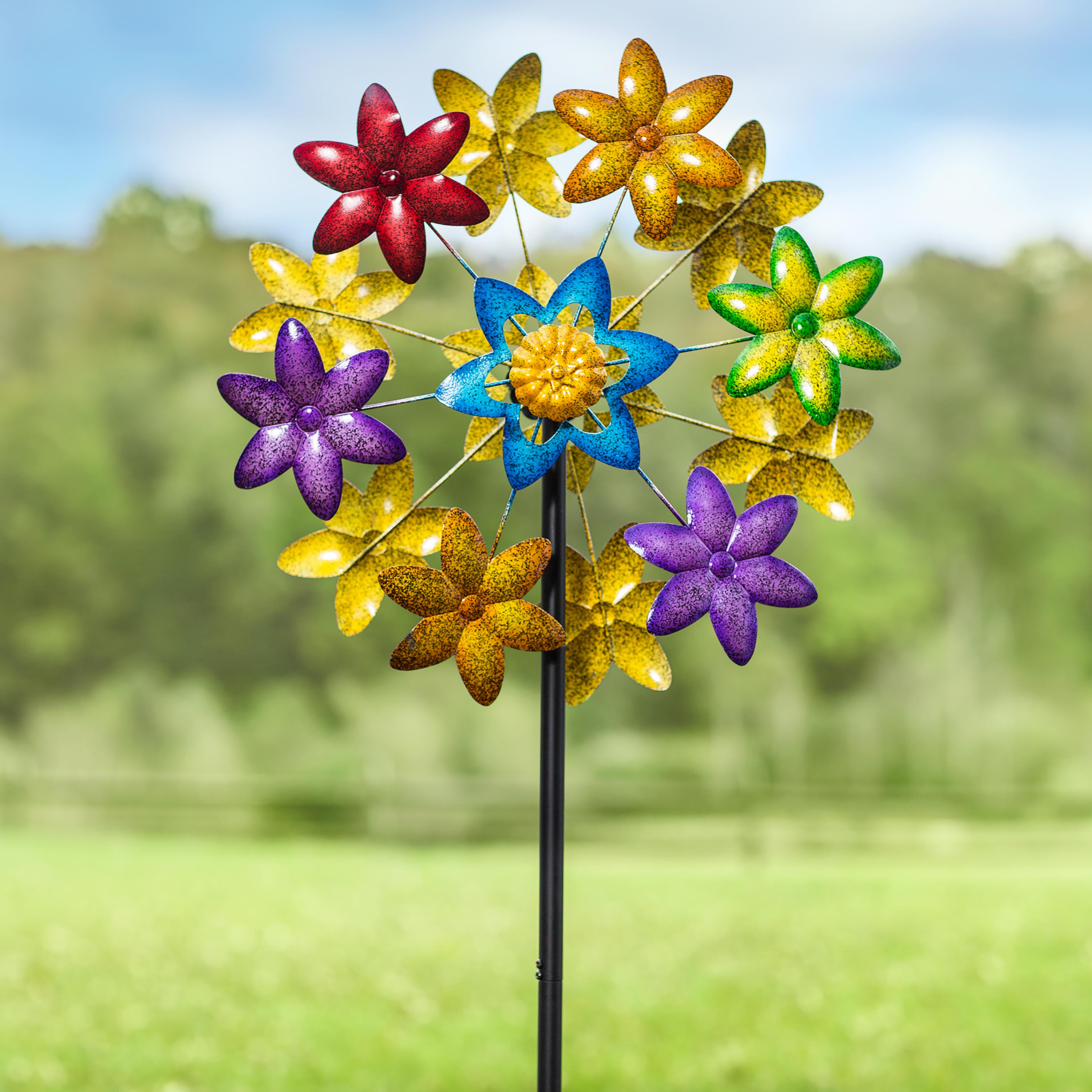 $69.95
This Colorful Metal Flower Wind Spinner features brilliant, multi-colored flowers spinning around a center flower. Dual-motion rotors move independently for a mesmerizing effect from any angle. With its bright colors and intricate laser-cut details, this kinetic yard art makes a bold statement. Place the spinner in your garden or make it the focal point of your yard. It looks great any time of year! Sturdy metal pole with ground stakes keep it in place. Easy assembly.
$79.95
Contrasting turquoise and copper colors create a lovely effect when a breeze sets this spinner into motion. We recommend cleaning and lubricating it annually to keep it running smoothly. Powder-coated steel 24" W x 84" H x 10-1/4" D Assembly required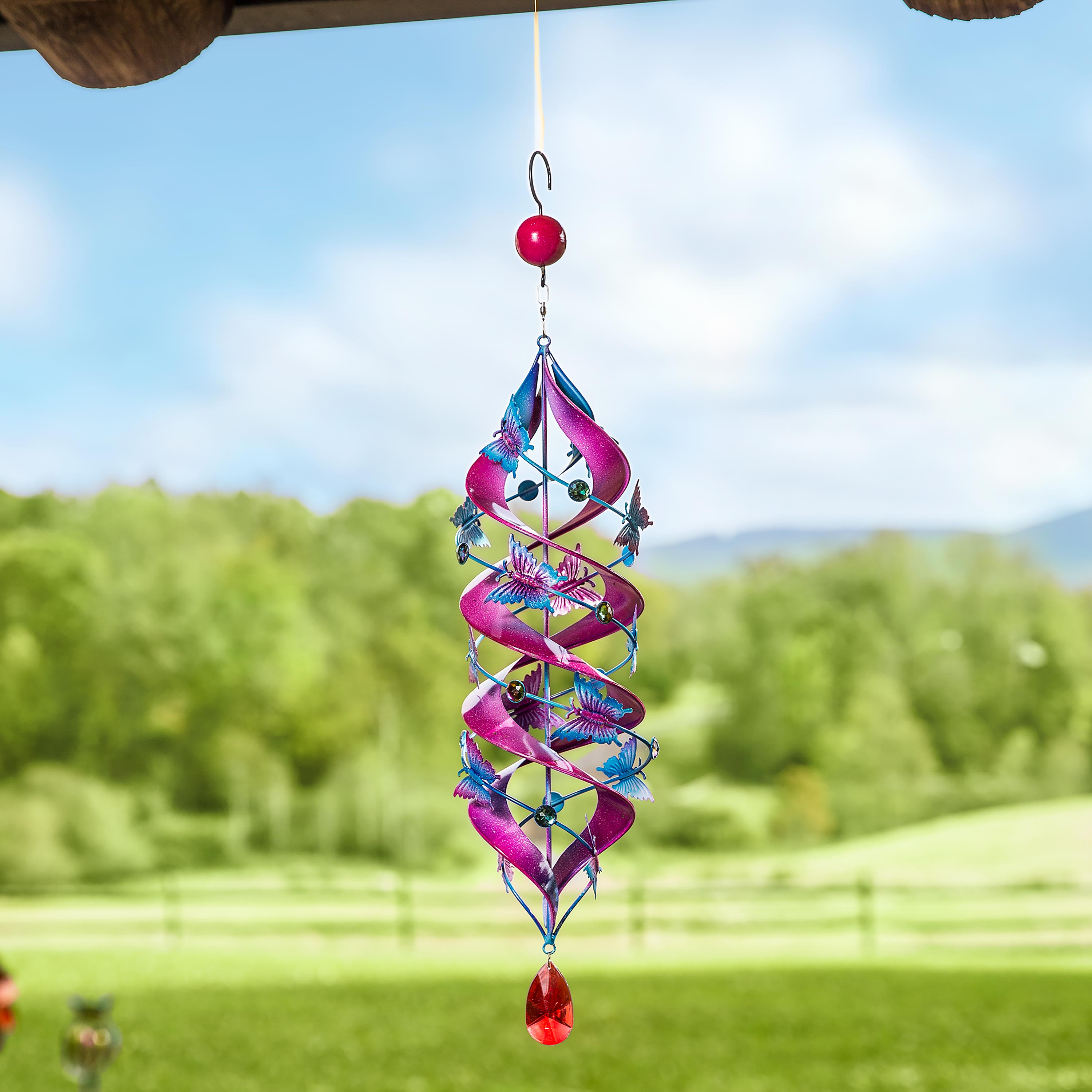 $39.95
Hang this Butterfly Helix Spinner from a deck or porch and watch the twirling colors in shades of pink and blue. Detailed metal spinner features butterflies attached to a helix design that spins in the breeze with mesmerizing motion. The painted finish is bright with a speckled effect, while a sphere and jewel accent the top and bottom of the spinner. Hanging hook included. This is a fun and easy outdoor accent!