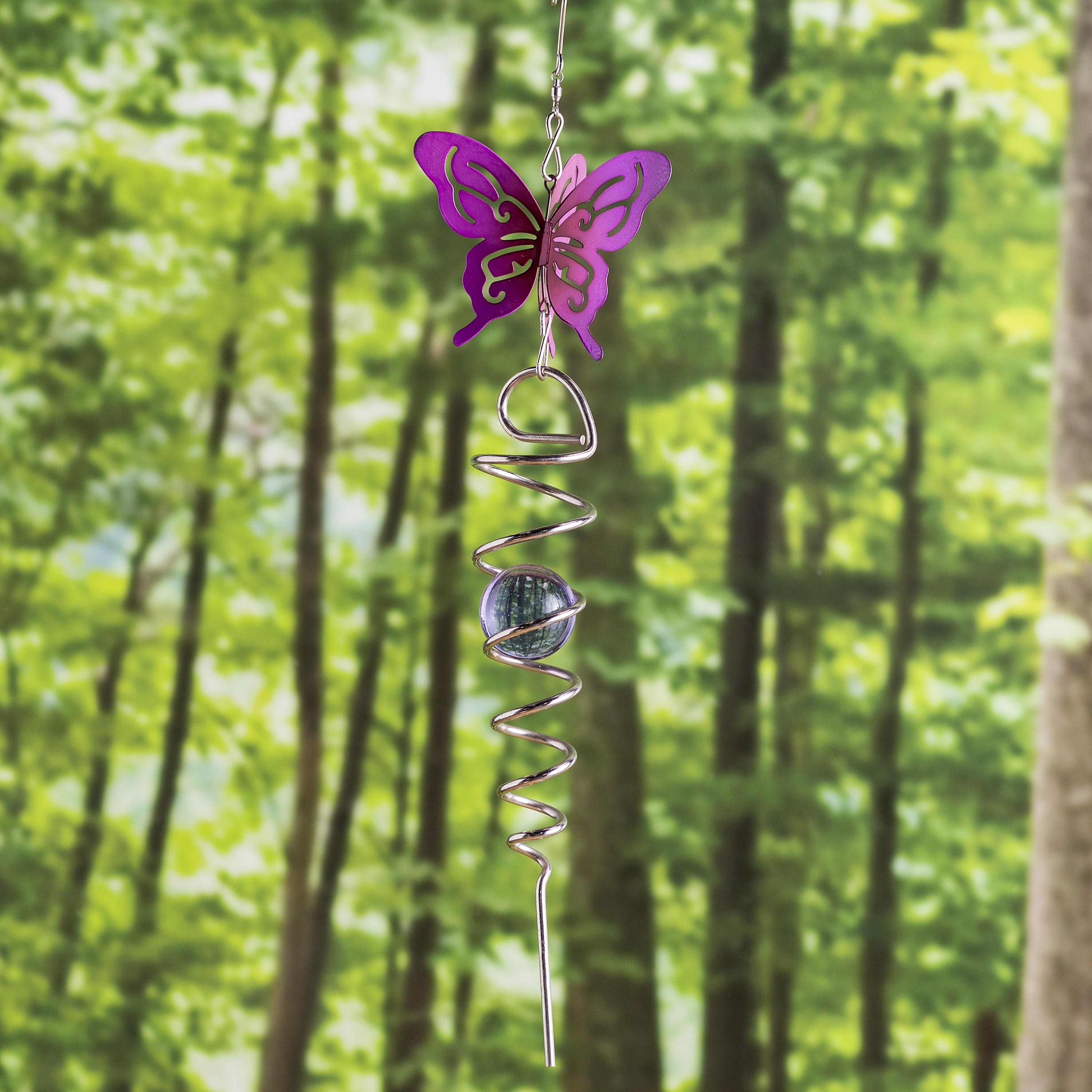 Bring quiet beauty to your landscape with our eye-catching Illusion Swirl Hanging Wind Spinner with Glass Ball. Each is topped with a different dimensional icon that helps catch the breeze. Below it a mesmerizing optical illusion will spellbind you with its calm, repetitive motion as the glass ball within the metal spiral appears to move ever downward. It's really hard to stop looking at this beauty! Hang it on a shepherd's hook, the eave of your porch, a tree or an arbor. Unique, vertical design adds a subtle hint of color and kinetics to any space in your yard. Laser cut metal design is finished with a high-gloss ombre painted finish. Stainless steel corkscrew section with glass ball; hanging hook included.
Related Products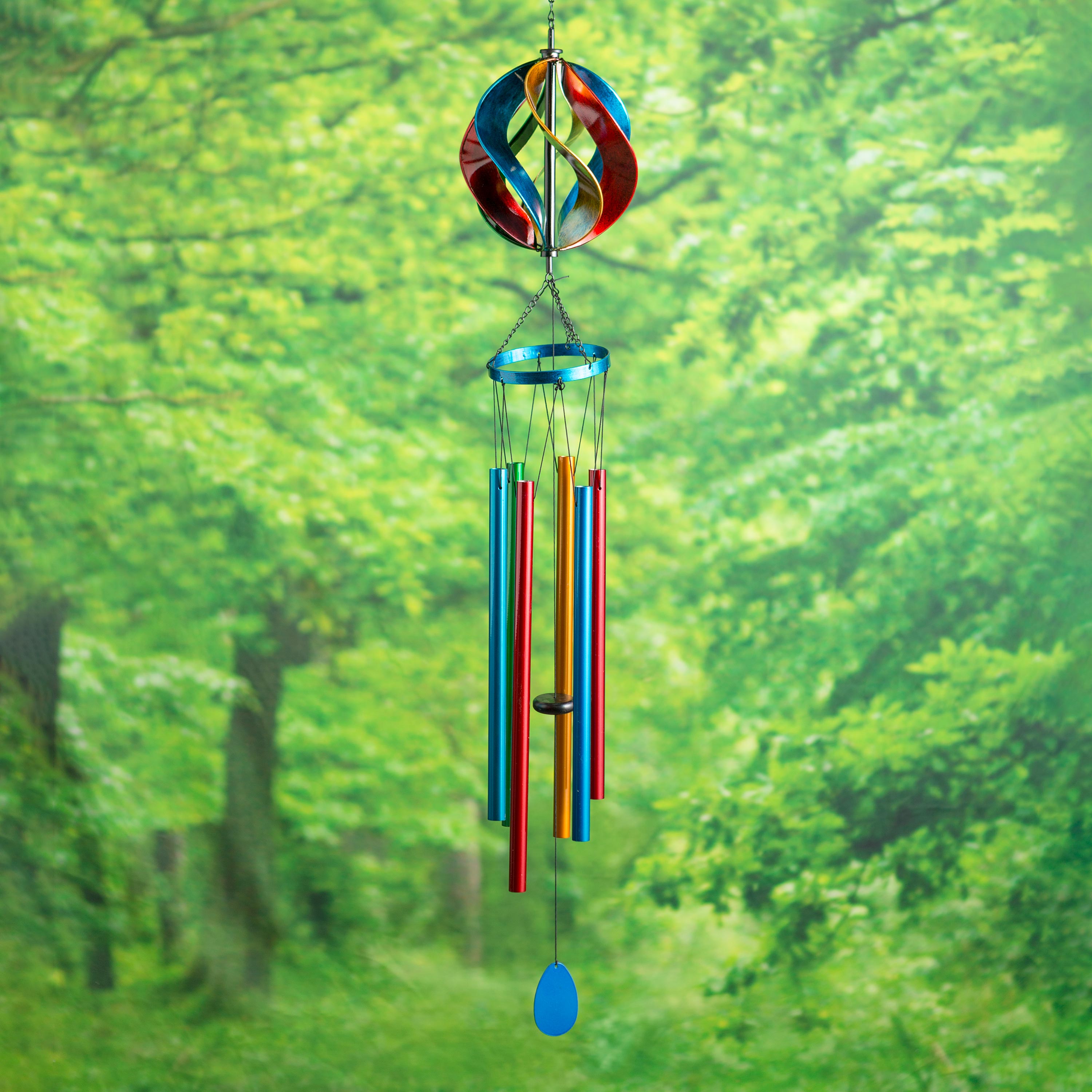 Our Hanging Wind Chimes with Mini Spinner is a two-in-one favorite full of color and delight! A feast for the senses, this dynamic piece of yard art will delight you with its motion and resonance. The hanging design features a moving spinner element at the top. Plus, there's a full-size wind chime suspended beneath for a soothing symphony of sound. Every color of the rainbow is depicted in the bright, long-lasting outdoor finish. You'll delight in the colors, movement and melody of our eye-catching Hanging Wind Chimes with Mini Spinner. Time spent enjoying this piece is sure to bring harmony and joy to your day. Makes a great gift or special treat for yourself! Metal with a vibrant, durable powder-coat finish.
$159.00
Wind spinners and whirligigs have been popular accents in North American gardens for centuries. Created from polished stainless steel which won't tarnish or rust, this hypnotic gyroscope spinner is guaranteed to delight, and maybe even scare away a few hungry birds from your veggie garden in the process! Its mirror-like surfaces catch the sun, and the interior helix is set into motion by the slightest breeze. Stainless steel 16-1/4" in diameter x approx. 64" H installed Ground stake is 7-1/2" H Assembly required Gardener's Supply Exclusive
$89.95
A grand display, our Copper Lily Wind Spinner catches the breeze from any direction. The intricate petal-in-petal design adds drama and dimension even when there's no breeze. The two-tone brushed copper and antique blue finishes contrast beautifully for a bright display you'll love. It adds color to your yard in all four seasons. Watch while the breeze sends the bidirectional rotors into a whirlwind of spin for an amazing display of art in motion. Truly a mesmerizing spectacle to enjoy! Mount this painted metal spinner anywhere in your landscape: garden, front or back yard, flower bed, along a pathway. The matching brushed copper post has a three-prong stake for secure installation.