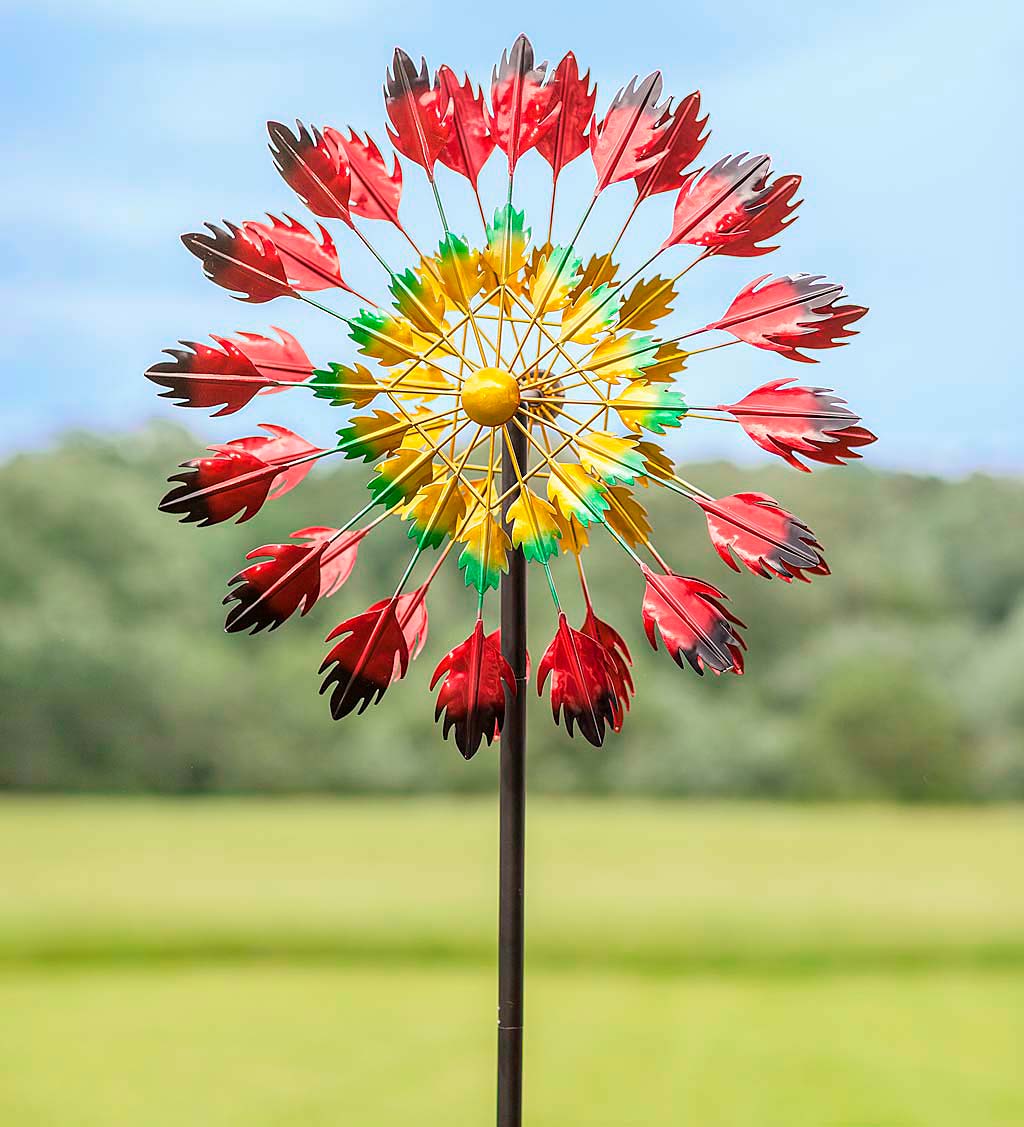 This Red Feather Wind Spinner is an eye-catching accent full of color and motion. Red feathers represent strength, energy and courage. This spinner will surely bring vitality to your landscape, especially in the winter months when the landscape can lack color and warmth. The outer ring of larger feathers are red with black tips, while the inner ring is golden yellow with green tips - the colors contrast beautifully and the effect is stunning. Watch while the breeze sends the bidirectional rotors into a whirlwind of spin for an amazing display of art in motion. Truly a mesmerizing spectacle to enjoy! Mount this painted metal spinner anywhere in your landscape: garden, front or back yard, flower bed, along a pathway. The sturdy black metal post has a three-prong stake for secure installation.
Related Products
$89.95
With two independently spinning spheres, this piece turns the wind into dynamic, tranquility-inducing art. We recommend annual cleaning and lubrication to keep it spinning smoothly year after year. Powder-coated steel73" H installedTop sphere is 14" in diameter and bottom sphere is 18" in diameterAssembly required
Hang a Swirl Spinner in your yard to celebrate the holidays. Each metal spinner is delightfully painted in cheerful colors and is topped with a detailed seasonal icon with a holiday themed charm at the bottom. Hang on a tree or from a porch, tree or deck and enjoy them twirling in the breeze. Hanging hook included. A delightful decorating idea!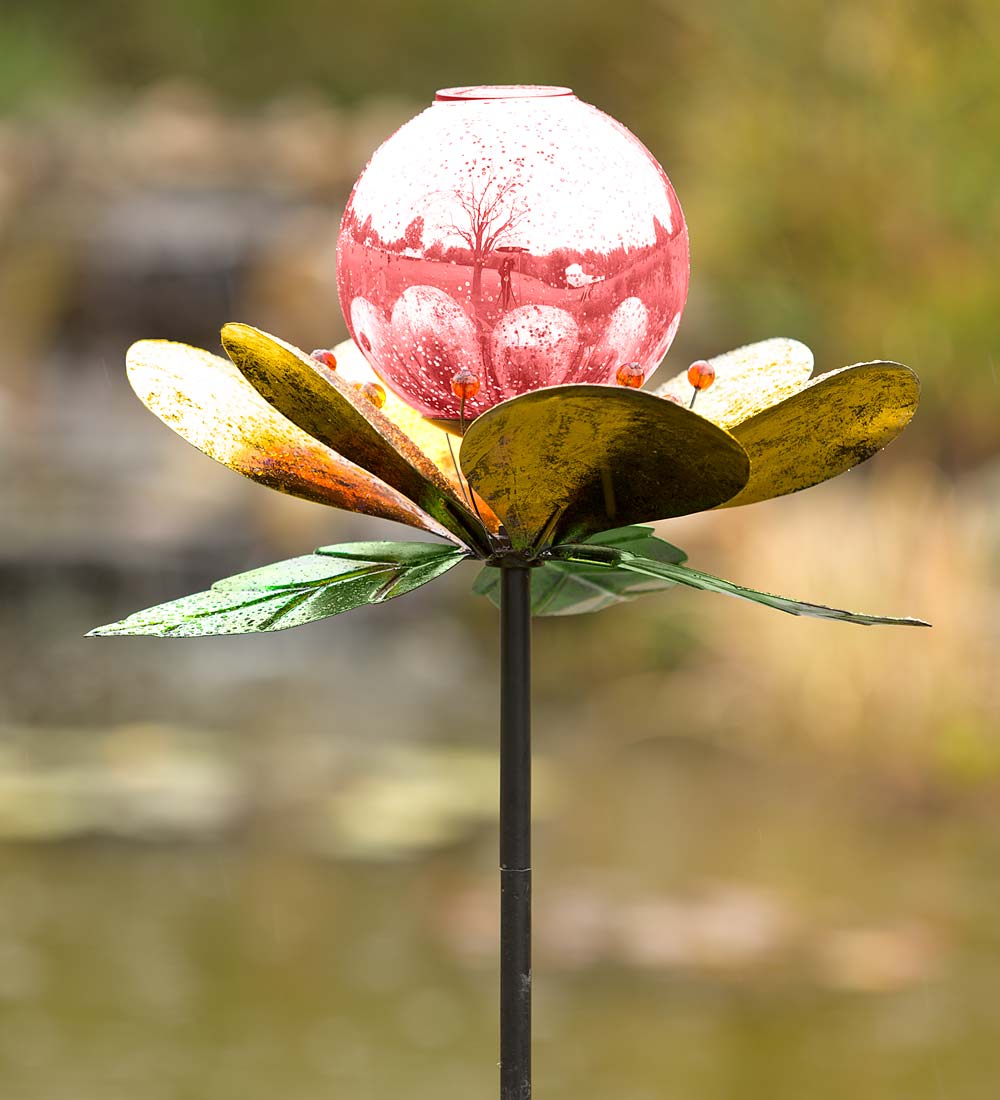 Show off this Solar Mercury Glass Globe Flower Garden Spinner, with a shimmering orb and metal foil flower petals. The central globe is iridescent, somewhat transparent and beautifully refractive. Metal leaves are bent in various directions for a realistic effect. Solar power technology lights the globe at night, after absorbing sunlight during the day. Secure in a planter, flower bed or in your lawn.