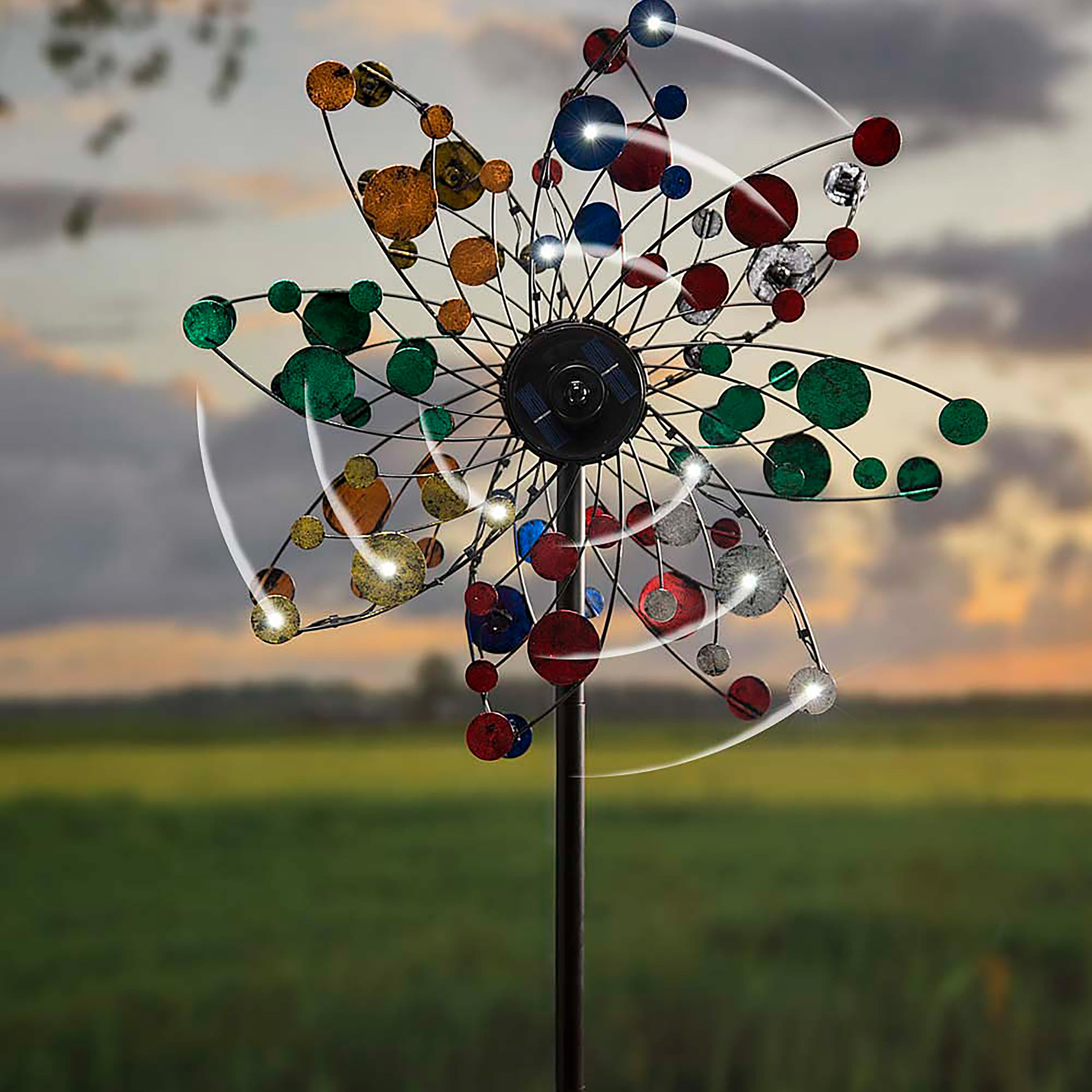 Our Solar Confetti Wind Spinner with LED Lights is an eye-catching spin on our best-selling Confetti Spinners. For a fantastic show day and night, this garden spinner's patented design features a solar panel built directly and seamlessly into the wind spinner's center. Several of the solar garden spinner's colorful metallic circles are embedded with tiny white LED lights. During the day the solar panel soaks up the sun and when the blades spin at night, you'll see a circle of light! An entertaining accent for any lawn or garden. Metal construction with a painted finish.
Related Products
$79.95
Take your garden for a spin with this colorful piece. Two independently spinning wheels add movement and interest. Metal20" W x 60" H x 5-1/2" DAssembly required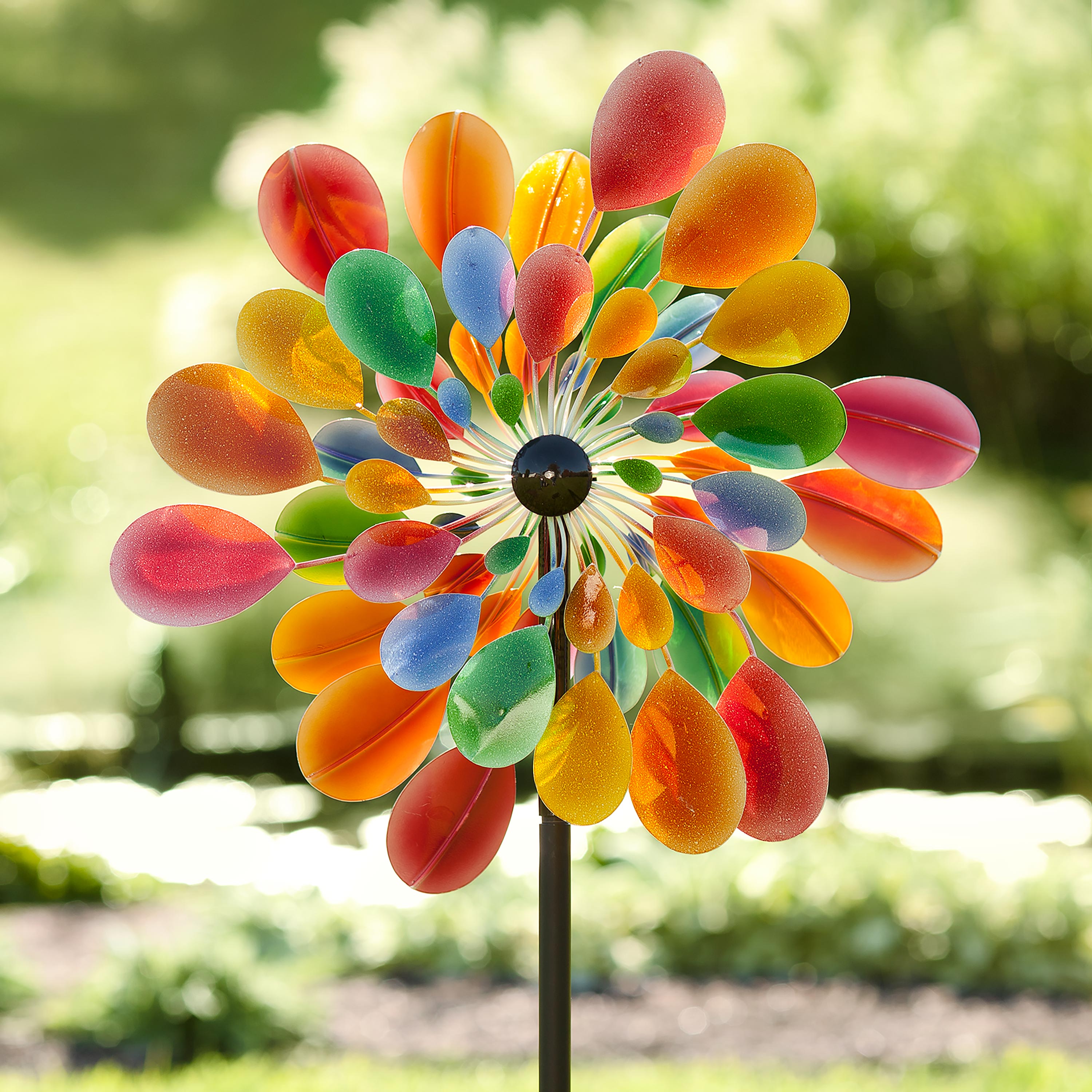 $79.95
Our Illusion Wind Spinner has multiple rotors with colorful, graduated petals sure to captivate. Even when it's not moving in the breeze, this vibrant piece of kinetic yard art catches the eye and enlivens your landscape. Made of metal with a colorful, all-weather finish, and ready to shine in any season. Easy assembly.
$69.95
There's something really satisfying about watching things dance and sway in the wind. It's a time of rare stillness for you, sitting and watching what the wind's kinetic energy is capable of. The cupped, upswept leaves of this impressive spinner, fashioned in contrasting burnished brown and turquoise colors, add mesmerizing movement, dimension, and joy to your garden. Steel20" in diameter x 75" H (including 11" ground stake)Installed height is 64"7.5 lbs. Assembly requiredGardener's Supply Exclusive