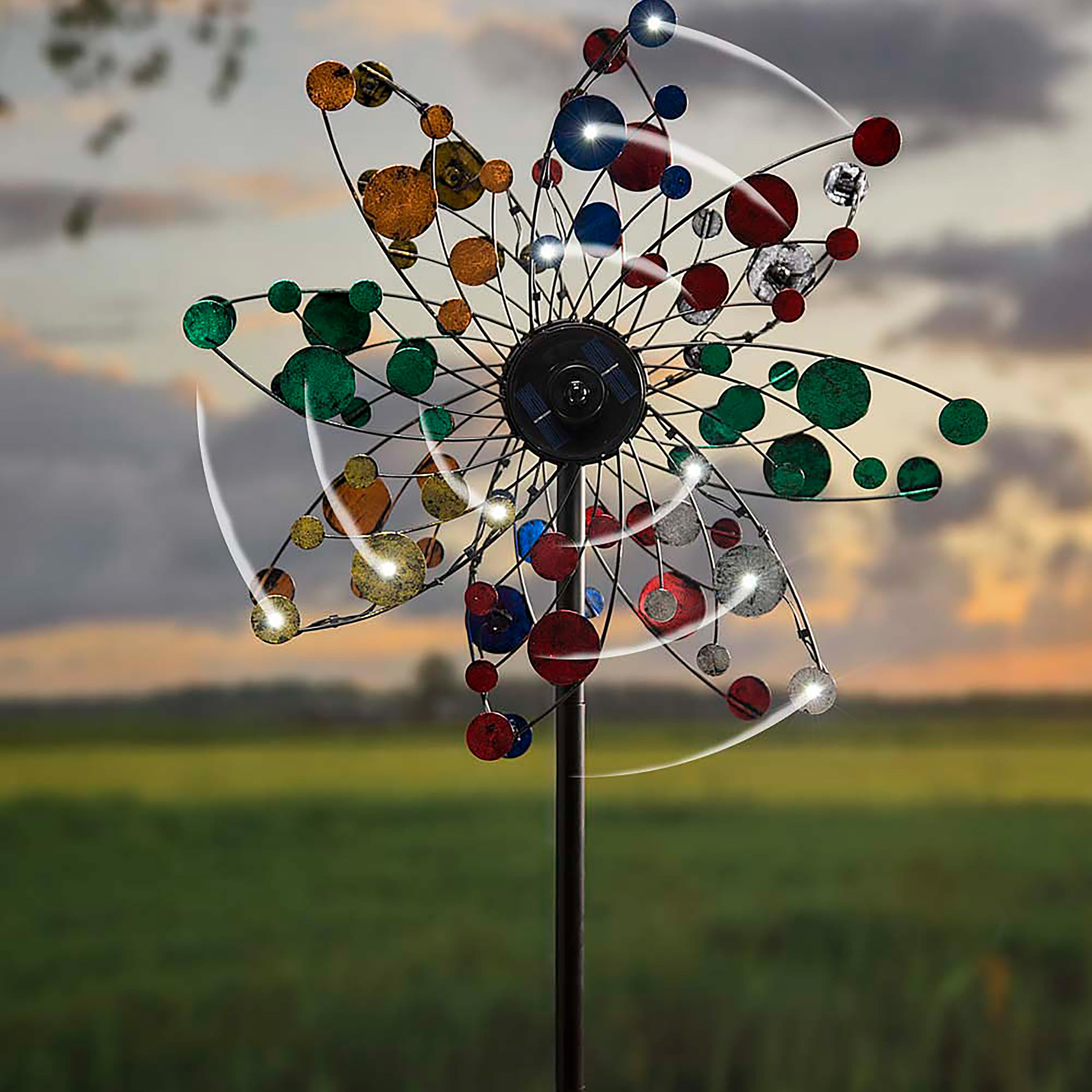 Our Solar Confetti Wind Spinner with LED Lights is an eye-catching spin on our best-selling Confetti Spinners. For a fantastic show day and night, this garden spinner's patented design features a solar panel built directly and seamlessly into the wind spinner's center. Several of the solar garden spinner's colorful metallic circles are embedded with tiny white LED lights. During the day the solar panel soaks up the sun and when the blades spin at night, you'll see a circle of light! An entertaining accent for any lawn or garden. Metal construction with a painted finish.
$99.95
Related Products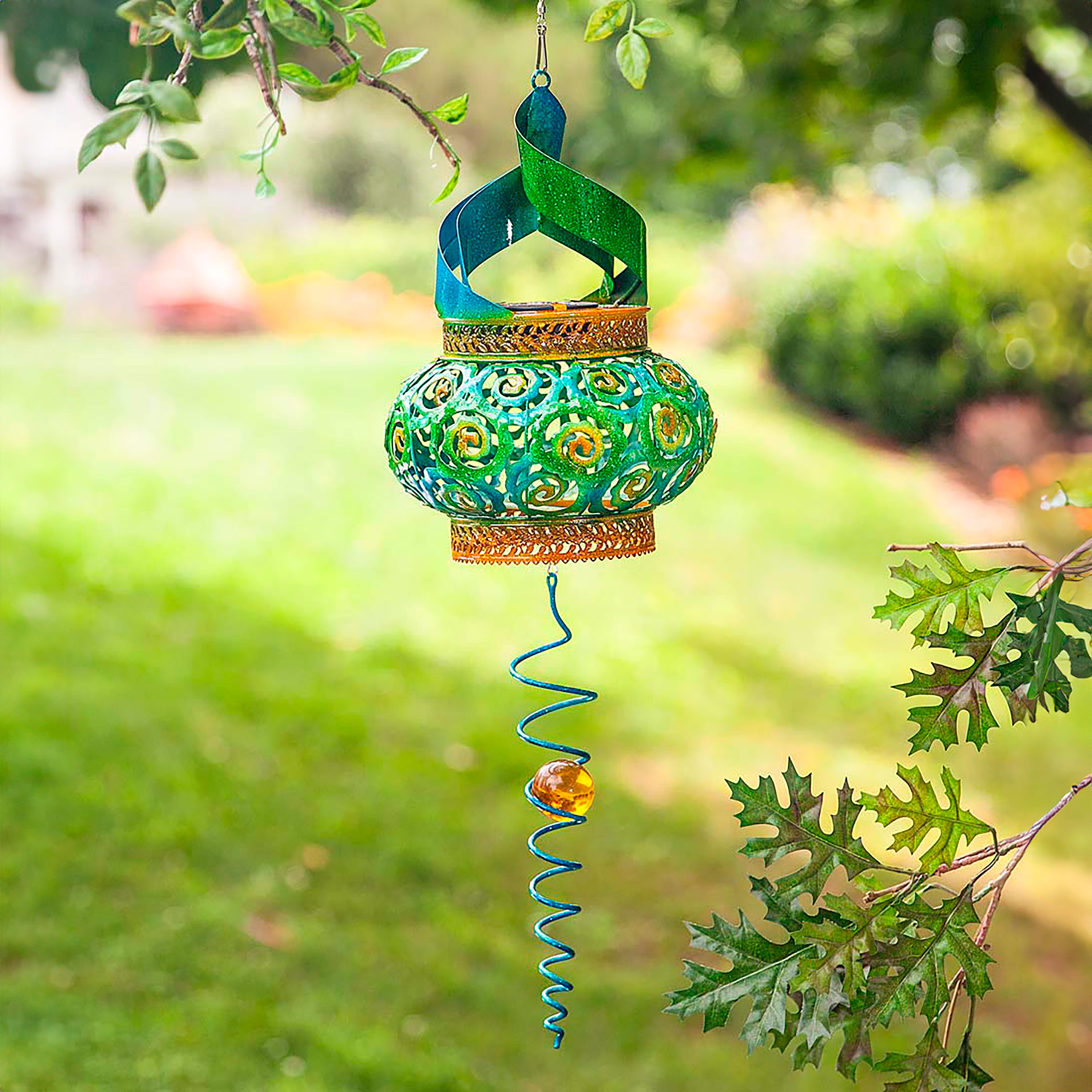 $49.95
Designed with a flavor of the far east, this Blue and Green Solar Twirler Spinner is turning more than just heads. The intricately-patterned blue, green and yellow ornament is designed with spiraled "fins" at the top to catch the breeze and twirl it around. Adding to the visual intrigue is a wire spiral hanging below with a golden-colored orb within the twists. As the spiral turns, the orb seems be moving while never actually changing position. And that's not all! There's even a discreet solar panel that powers LED lights within the twirler body. After dark the light shines through the cutout shapes adding a whole new dimension to this garden art piece. And, by simply removing the wire spiral below, you can take this piece from hanging to tabletop as a decorative light on an outdoor table or porch.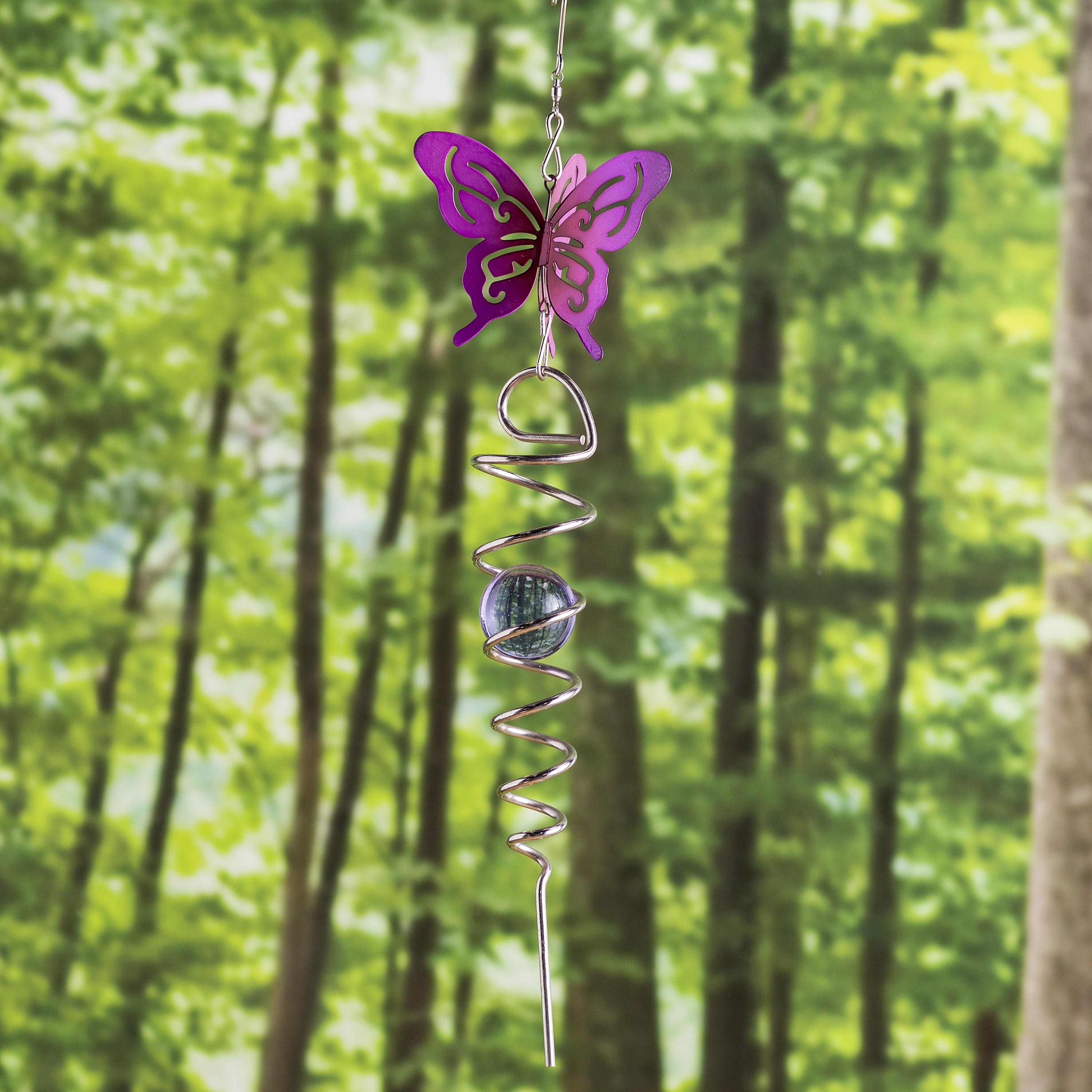 Bring quiet beauty to your landscape with our eye-catching Illusion Swirl Hanging Wind Spinner with Glass Ball. Each is topped with a different dimensional icon that helps catch the breeze. Below it a mesmerizing optical illusion will spellbind you with its calm, repetitive motion as the glass ball within the metal spiral appears to move ever downward. It's really hard to stop looking at this beauty! Hang it on a shepherd's hook, the eave of your porch, a tree or an arbor. Unique, vertical design adds a subtle hint of color and kinetics to any space in your yard. Laser cut metal design is finished with a high-gloss ombre painted finish. Stainless steel corkscrew section with glass ball; hanging hook included.
$99.95
This unusual wind spinner rotates into the wind, freeing the multi-directional snowflakes to spin with abandon. At dusk, solar-powered LEDs within a central crackle glass globe make everything shimmer like a fresh winter snowfall. Powder-coated steel, glass 24" W x 14" D x 84" H Assembly required