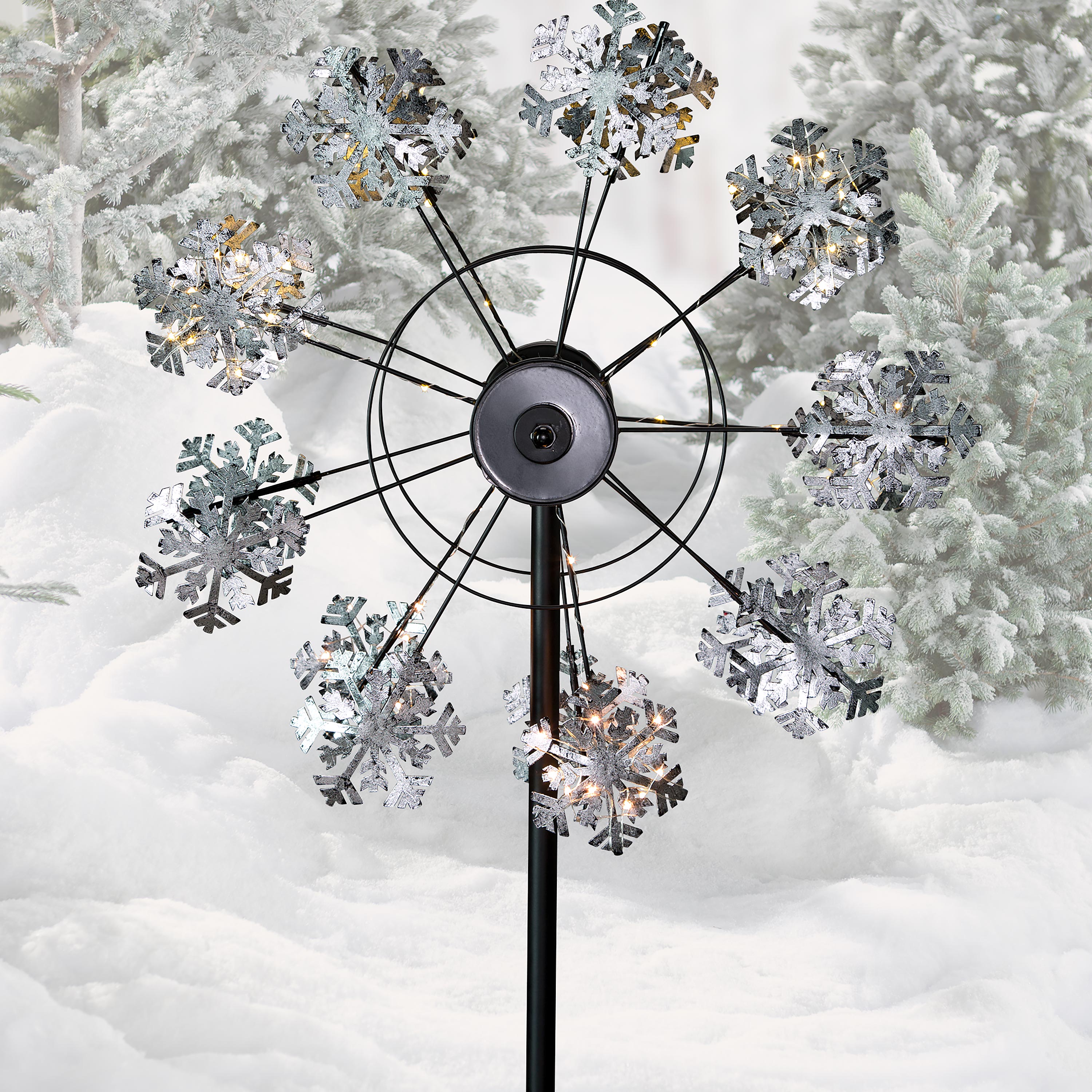 This silvery Solar Snowflake Wind Spinner turns your landscape into a winter wonderland by day and a light show by night thanks to the embedded solar panel and LED lights. The breeze will set off a flurry of spinning snowflakes in your yard with this double spinner. At dusk, tiny LED lights embedded in the snowflakes light up and create a circle of light. Metal spinner stakes in the ground and looks wonderful in the yard, garden or flower bed. It's a great seasonal accent for the holidays or to welcome winter.
$99.95
Related Products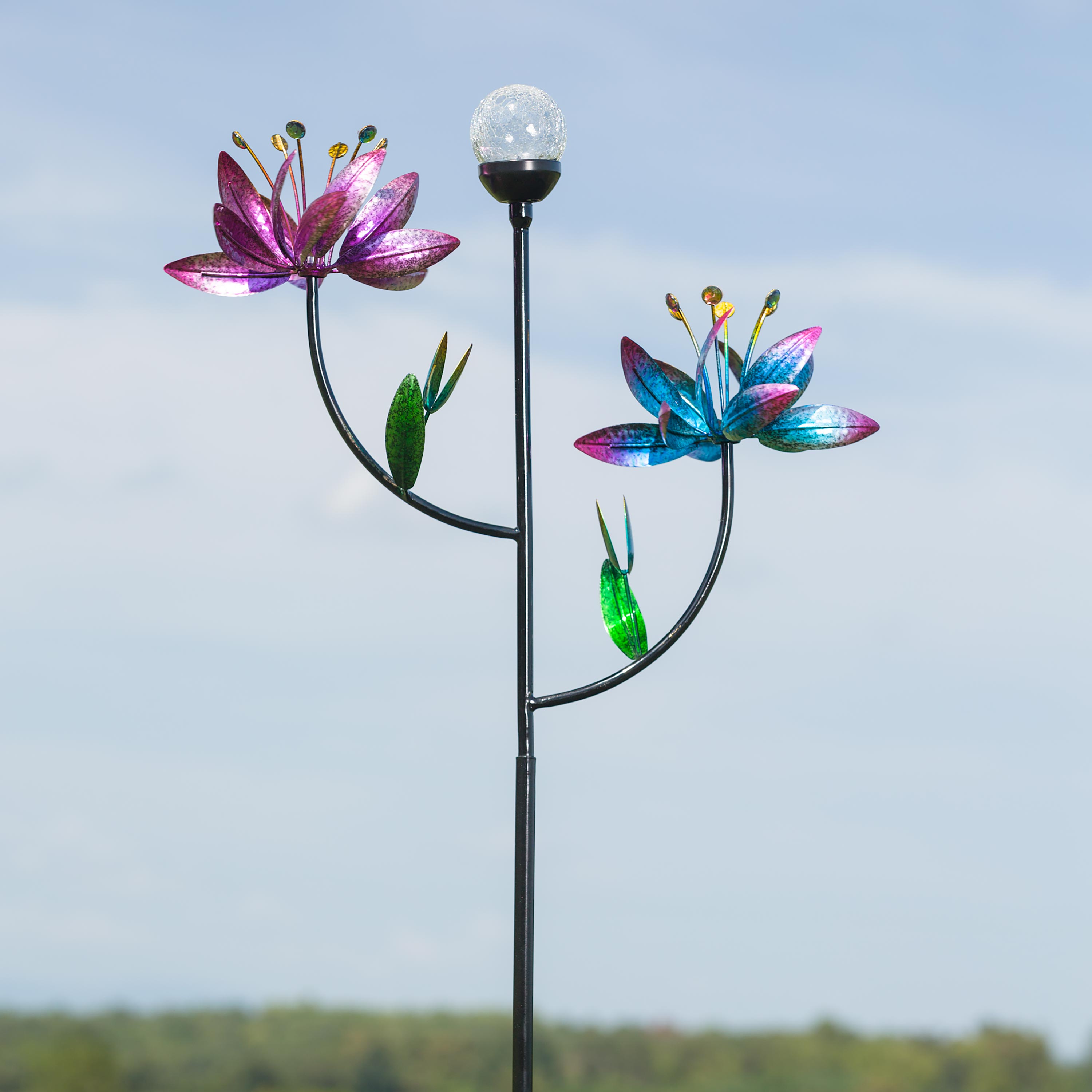 $69.95
Our Double Flower Wind Spinner with Solar Ball adds new life to your landscape with its fresh style and vibrant colors. Just plant this eye-catching, artistic accent in your garden, and you'll be all set for the season. No matter what time of year it is, you'll love the motion and color this spinner brings to your yard. Loaded with details, this unique spinner features two moving flowers in bright, vivid colors that catch the breeze and rotate beautifully. Vibrant green leaves and sparkling gems give it even more pizazz. The best part? This spinner lights up after dusk thanks to the crackle glass ball with integrated solar panel. Gorgeous day and night! Impressive in size and its design, this statement piece will quickly become the focus of your landscape. Metal with a durable, all-weather finish.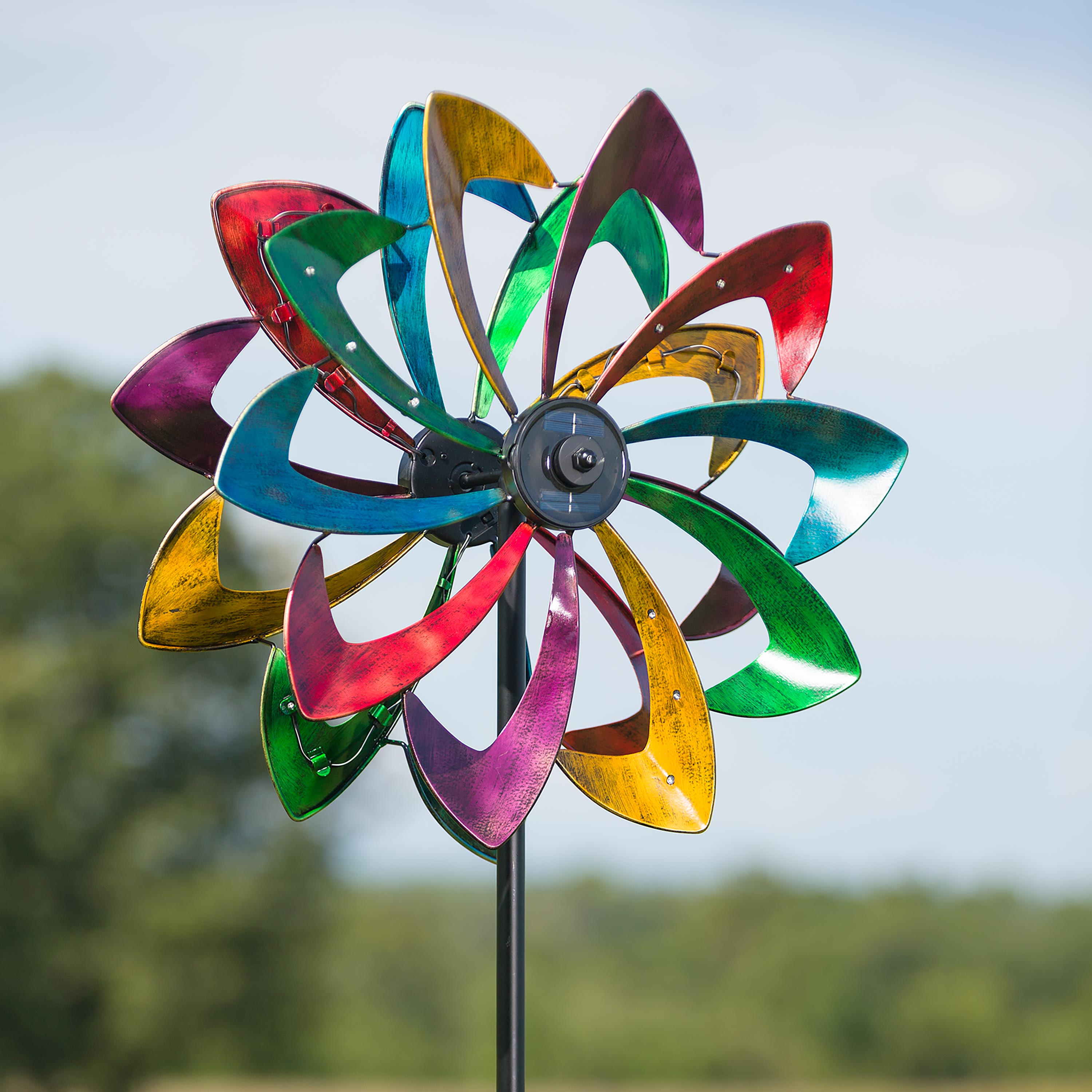 $129.95
Our Solar LED Flower Wind Spinner lights up at night for a fantastic show night and day! Our exclusive, patented design is the first that builds a solar panel directly and seamlessly into the flower spinner's center; there's no need for an extraneous panel. Several of the metal garden spinner's flower petals feature embedded LED lights. The solar panel soaks up the sun all day and when the flower spins at night, you'll see a spinning circle of light.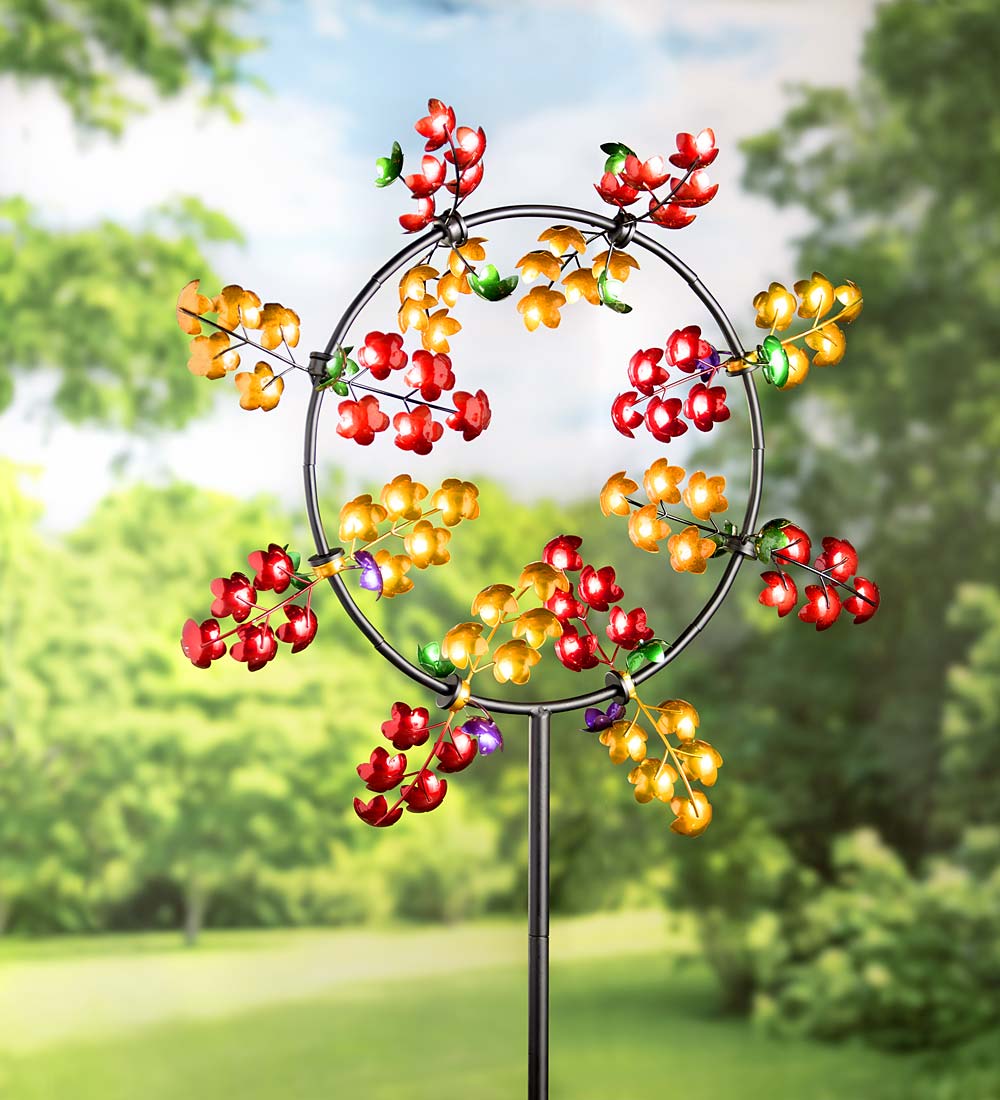 A smaller take on our impressive Jubilee Wind Spinner, this medium version is ideal for adding motion and color to more compact settings. Eight independent spinning rays with colorful cups each create a brilliant, multidimensional show in and around a center ring - you'll be mesmerized by the hypnotic, kaleidoscopic effect! Assembly required.