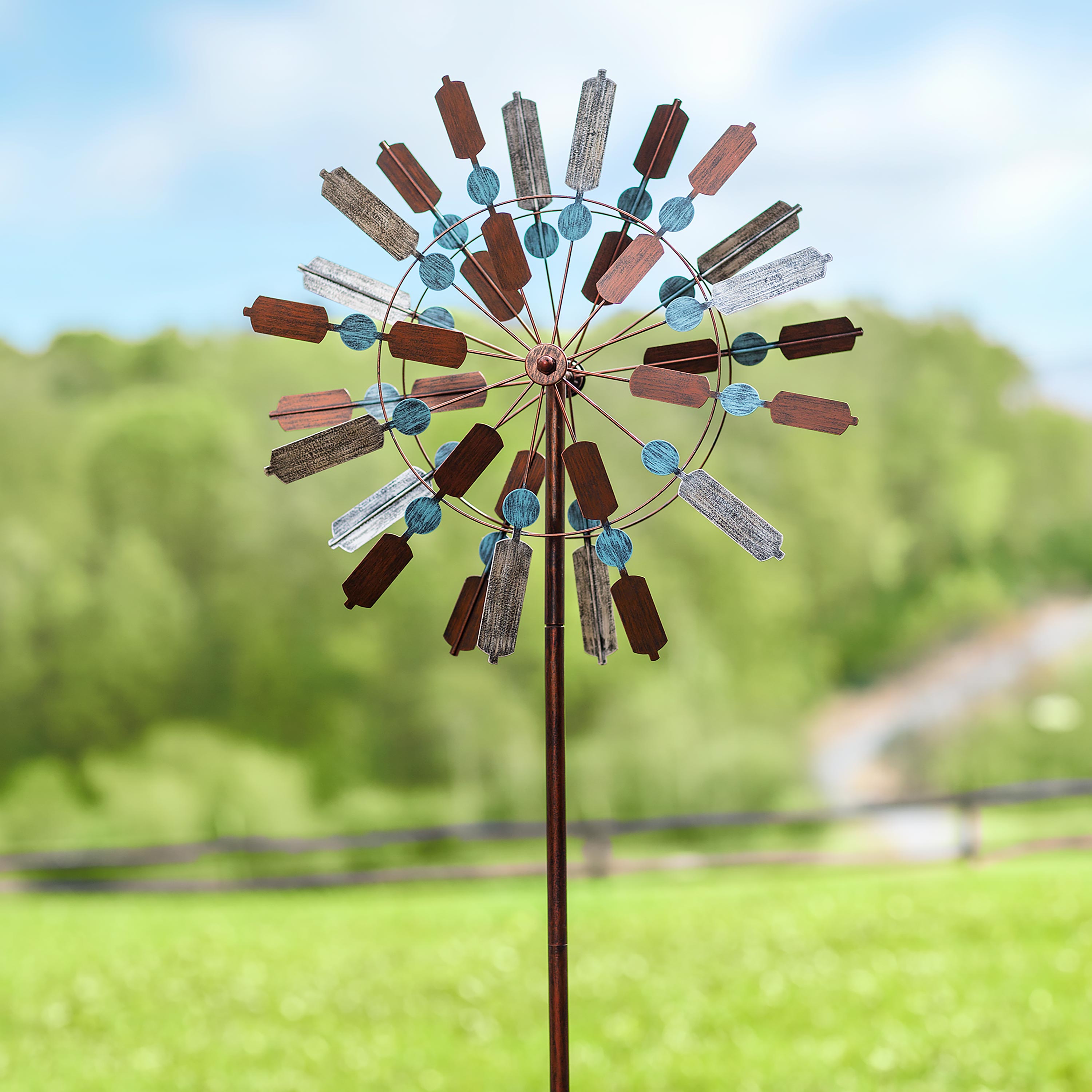 Our Tri-Color Tranquility Wind Spinner adds some shine and style to your garden. Shimmering copper and silver paddles are set off with pops of blue, all in a 6 foot tall outdoor work of art. Dual bi-directional rotors also spin on the axis for a brilliant show in your yard. Spinner is metal with a sturdy ground stake and an all-weather finish.
Related Products
$199.00
Get ready for a mesmerizing optical illusion! As the blades of this helix rotate and spin, you'll find all kinds of shapes and forms appearing within it. Whirligigs and wind spinners have delighted garden-lovers for ages and continue to be crafted for everything from gardens to municipal squares. In this residentially scaled spinner, polished steel surfaces create multicolored, magical lightplay as they twirl. Once it's in your garden, you may never want to be anywhere else! Stainless steel 15-1/4" W x 70" H overall Ground stake is 7-1/2" H Easy assembly Gardener's Supply Exclusive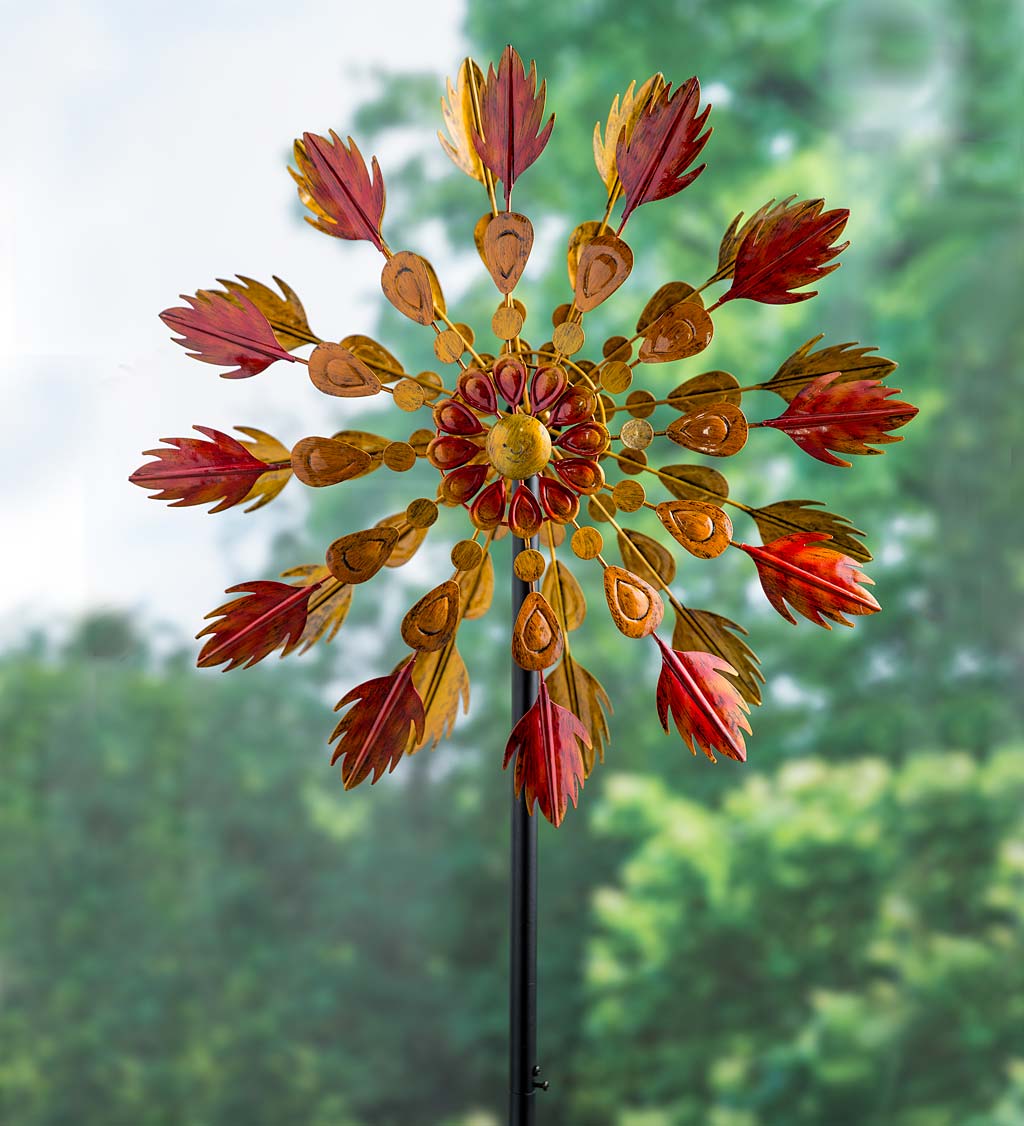 Our Fall Feather Wind Spinner is an eye-catching accent that will add plenty of color and motion to your off-season landscape. This spinner will surely bring vitality back to your landscape, especially in the winter months when the landscape can lack color and warmth. Beautifully shaped "feather" in fall shades make a mesmerizing fall autumn display. Watch as the breeze sends the bidirectional rotors into a whirlwind of spin for an amazing display of art in motion. Mount this painted metal spinner anywhere in your landscape: garden, front or back yard, flower bed, along a pathway. The sturdy black metal post has a three-prong stake for secure installation.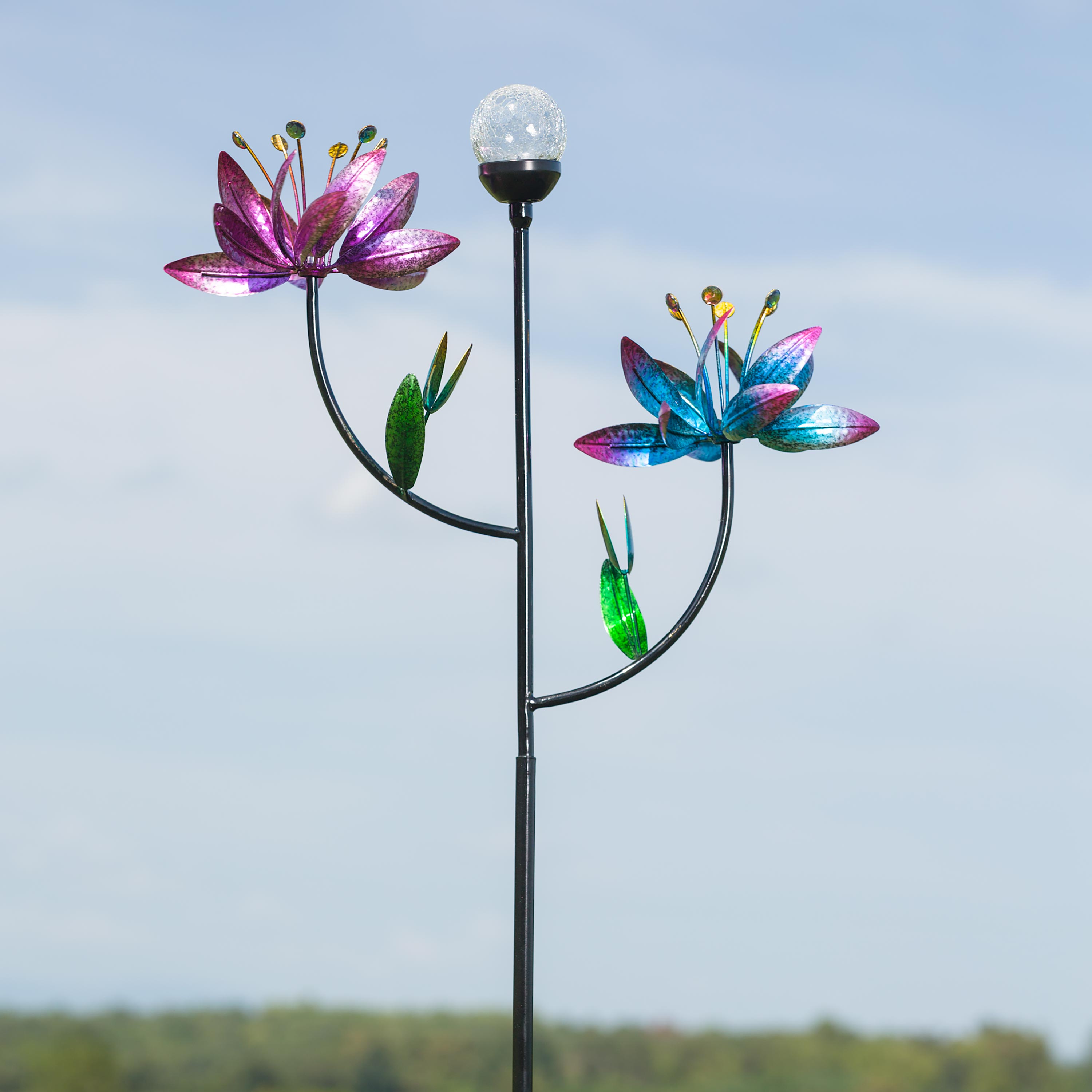 $69.95
Our Double Flower Wind Spinner with Solar Ball adds new life to your landscape with its fresh style and vibrant colors. Just plant this eye-catching, artistic accent in your garden, and you'll be all set for the season. No matter what time of year it is, you'll love the motion and color this spinner brings to your yard. Loaded with details, this unique spinner features two moving flowers in bright, vivid colors that catch the breeze and rotate beautifully. Vibrant green leaves and sparkling gems give it even more pizazz. The best part? This spinner lights up after dusk thanks to the crackle glass ball with integrated solar panel. Gorgeous day and night! Impressive in size and its design, this statement piece will quickly become the focus of your landscape. Metal with a durable, all-weather finish.